5 restaurants where you can find Sonoran cooking in Los Angeles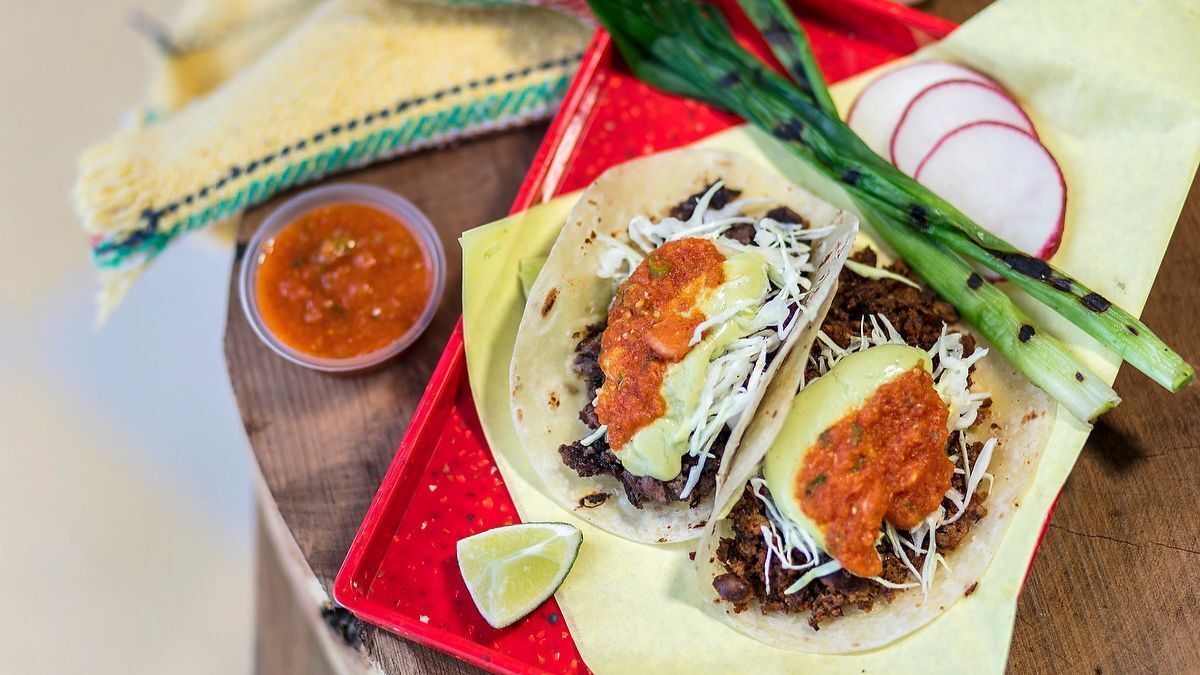 The region of Sonora has meaningful historical ties to Los Angeles. One of the city's first established Mexican neighborhoods was the "lost barrio" of Sonoratown, established in the 1850s just north of what is now Chinatown.
The neighborhood, inhabited by thousands of Sonoran miners and other immigrants from el norte, came of age during one of Los Angeles' worst periods of racial strife. During the latter half of the 19th century, Sonoratown was dismantled and razed. In a fateful sort of way, L.A.'s renaissance of Sonoran-style restaurants is helping restore some of the city's lost flavors and culinary identity.
If you're looking for modern Sonoran cooking in L.A., these restaurants are a good place to start.
Salazar
Chef Esdras Ochoa's Sonoran-style barbecue restaurant serves up soy-marinated carne asada grilled over mesquite in an open-air dining room near the L.A. River. Handmade flour tortillas abound.
2490 Fletcher Drive, Los Angeles, salazarla.com
Sonoratown
Jennifer Feltham and Teodoro Diaz-Rodriguez's small, counter-service taquería in downtown L.A. specializes in exquisite mesquite-grilled steak and handmade flour tortillas crafted from soft Sonoran wheat flour produced in Diaz-Rodriguez's hometown of San Luis Río Colorado, Sonora.
208 E. 8th St., Los Angeles, (213) 628-3710, sonoratown.com
Sonoritas Prime Tacos
This Westside taqueria serves Sonoran-style tacos. Try the filet mignon and rib-eye cooked over blazing hot mesquite charcoal, then chopped to gently charred nubs and served on handmade corn tortillas.
2004 Sawtelle Blvd., Los Angeles, (310) 444-9100, sonoritastacos.com
Los Dogos Sonora Style
Every Wednesday through Sunday, Alejandro Zamorano and family serve Sonoran hot dogs at this East Compton stand, including a classic bacon-wrapped dogo with pinto beans, fried onions, shredded lettuce and tomatoes, topped with a squiggle of mayonnaise.
15300 Atlantic Ave., East Rancho Dominguez, (562) 316-3673 or (562) 310-9558, losdogos.net
Coyotas de Sonora
Sonora native Marisela Parada and her husband, Juan, sell Sonora's signature pastry at the East L.A. Food Truck Row every Saturday and Sunday from 11 a.m. until they sell out. Choose from traditional fillings such as piloncillo and cajeta, plus harder-to-find flavors like Nutella and guava.
5506 Whittier Blvd., Commerce, (562) 641-1564, coyotasdesonora.com
---
Get our L.A. Goes Out newsletter, with the week's best events, to help you explore and experience our city.
You may occasionally receive promotional content from the Los Angeles Times.