Wine of the Week: 2009 Venica & Venica Collio Sauvignon Blanc 'Ronco delle Mele'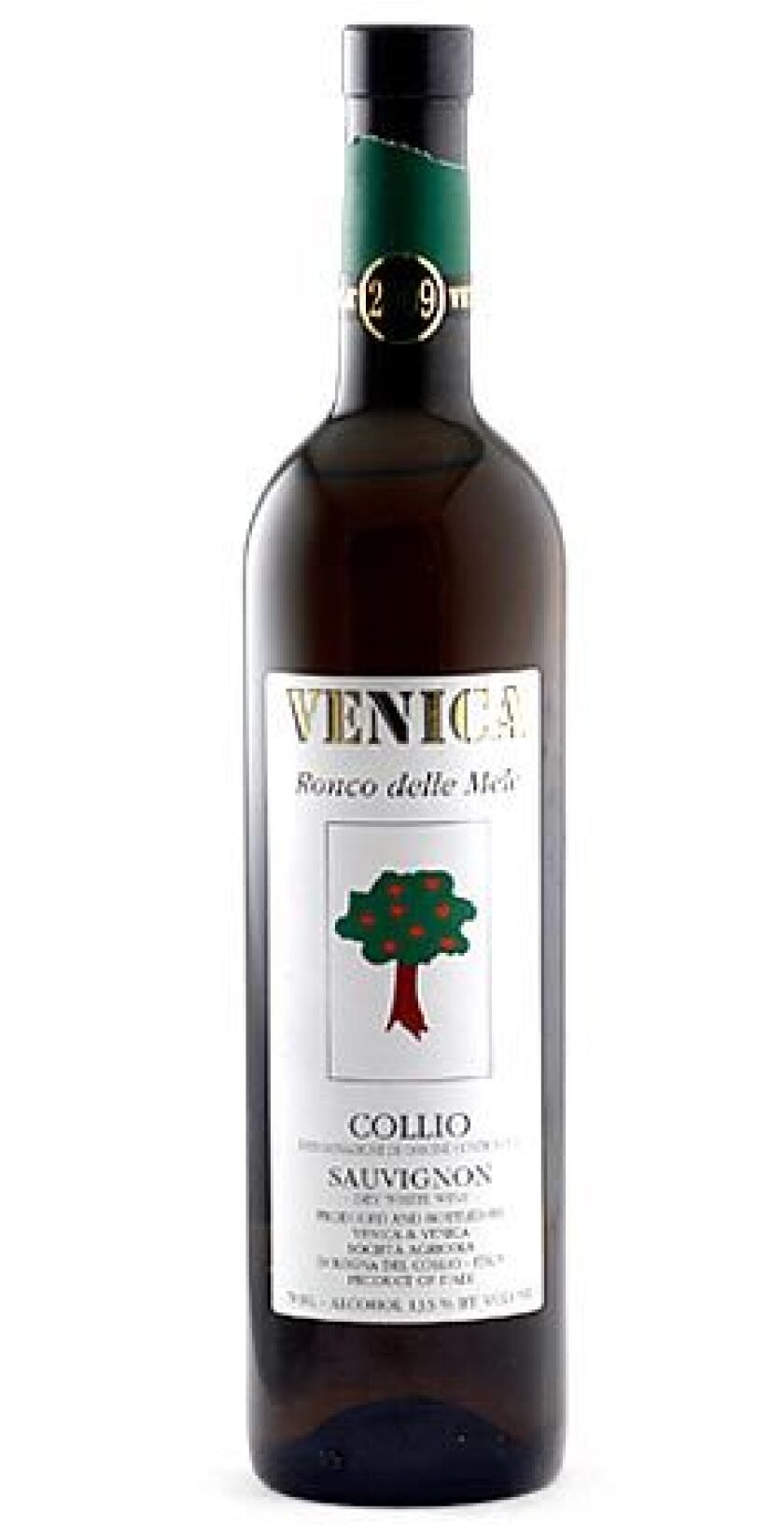 2009 Venica & Venica Collio Sauvignon Blanc " Ronco delle Mele"
A single sip of this stunning Sauvignon Blanc from northeastern Italy immediately gets your attention. The 2009 Venica & Venica "Ronco delle Mele" is one intense mouthful, ripe yet fresh, with an overlay of citrus and flowers and a lingering finish.
At the holiday table, it makes a great alternative to Chardonnay, and it's a wonderful foil for chilled shellfish, lobster or spicy Thai or Szechuan dishes.
— S. Irene Virbila
Region: Friuli, Italy
Price: $28 to $35
Style: Rich and spicy
What it goes with: Shellfish, lobster, seafood risotto, Asian food
Where to find it: Hi-Time Wine Cellars in Costa Mesa, (949) 650-8463, https://www.hitimewine.net; Wally's Wine & Spirits in West Los Angeles, (310) 475-0606, https://www.wallywine.com; Wine Exchange in Orange, (714) 974-1454, https://www.winex.com; and the Wine House in West Los Angeles, (310) 479-3731, https://www.winehouse.com
---
Get our weekly Tasting Notes newsletter for reviews, news and more.
You may occasionally receive promotional content from the Los Angeles Times.