'Top Chef' recap: Sharp blasts from the past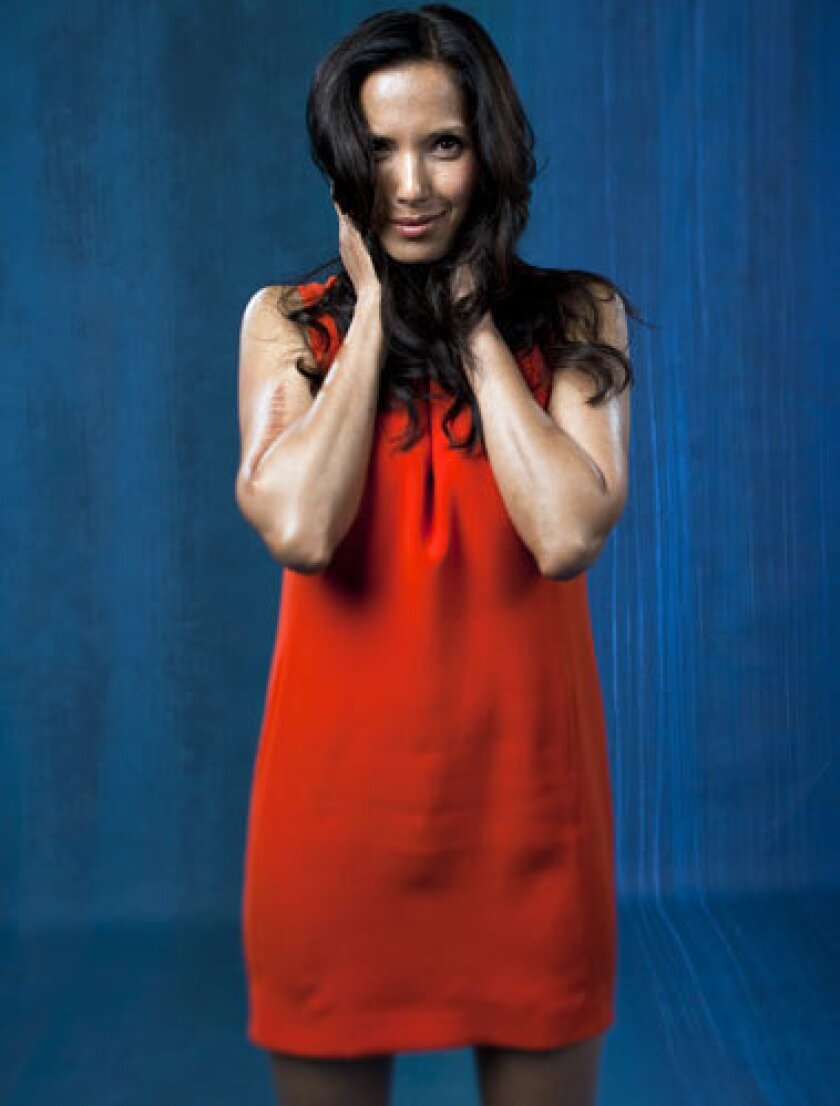 On Wednesday night's "Top Chef," the remaining nine chefs sharpened their knives -- literally. Master bladesmith Bob Kramer acted as guest judge for a knife-slinging quickfire challenge: Show your knife skills and tourné 50 potatoes, then french a rabbit.
L.A. boy Micah Fields proved the sharpest of them all and walked away with immunity and one of Kramer's signature knives.
For the elimination challenge, Padma Lakshmi took the chefs down memory lane and assigned each chef a Kindle Fire loaded with a memorable dish and moment from the show's past 10 years. The chefs were tasked with making healthier versions of each dish for a crowd of the show's biggest fans and guest judges Chris Cosentino, Wylie Dufresne and Jonathan Waxman. Talk about intimidating!
L.A. girl Brooke Williamson's smoked salmon with pea puree, Kristen "Twiggy" Kish's poached chicken breast with miso for a healthier version of chicken pot pie, and Josh "The Stache" Valentine's soy-glazed pork tenderloin came out on top. Yay for The Stache finally getting his pork right, but Twiggy's chicken won Kish $15,000 and a Healthy Choice Cafe Steamer inspired by her dish.
In the elimination challenge, Elizabeth Binder's soggy scallops and John Tesar's inconsistent risotto landed the two in the bottom. Tesar attempted to blame his risotto on uneven pots, but the judges weren't having it. Lakshmi threw the chefs a twist and instead of eliminating one chef after judgment, provided a 10th Kindle Fire and a new moment from the current season. The two chefs were tasked with remaking Chris "CJ" Jacobson's burger with spicy pickles from earlier this season, in 45 minutes.
Binder's chicken burger with goat cheese ricotta cream beat out Tesar's harissa lamb burger on naan and sent him packing. After hearing Tesar whine about how great he was for sharing the pickles with Binder, I was glad to see him go. Dude, it was the fair thing to do. You're not a great guy just because you did what you were supposed to do! Especially after having bogarted all the dill.
Best, worst moments:
The Stache trying to throw Tesar under the bus by saying the pots were fine. Just made him look petty.
Tesar's exit: "I got the shaft today. I'm not bitter, but I think it's [extremely unfair]. If I wanted to win, I would have just cooked five burgers with nothing on them and held all the pickles." Hmm, bitter much?
ALSO:
Best reader food photos of 2012
Black-eyed pea recipes for the new year
---
Get our weekly Tasting Notes newsletter for reviews, news and more.
You may occasionally receive promotional content from the Los Angeles Times.