Huntington Meats and Suzanne Tracht teach the finer points of pork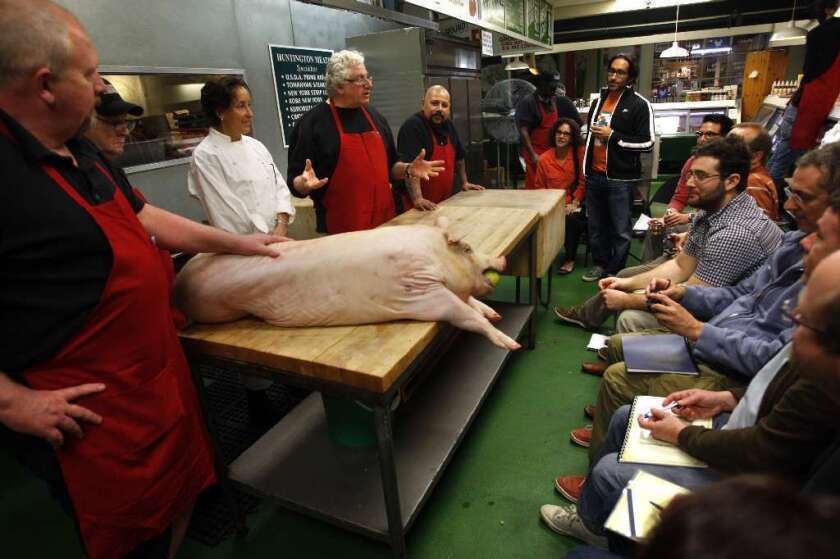 Want to get up close and personal with your meat? It would be hard to find a better opportunity than one of Jar chef Suzanne Tracht's classes at Huntington Meats in the Original Farmers Market.
Huntington owner Jim Cascone and butchers John Escobedo and Robert Ore will lead you on a detailed tour of pork, including varieties of hogs, breaking down a whole pig into primal and retail cuts, an explanation of grading and sizing.
At the same time, Tracht will serve dishes including braised pork shank, pork belly and pork tenderloin salad with arugula and crisp lardo.
The class is Sunday, Jan. 20, at 6 p.m. and costs $100. For more information, contact Huntington Meats at (323) 938-538.
ALSO:
The new La Brea Bakery is open
---
Get our new Cooking newsletter.
You may occasionally receive promotional content from the Los Angeles Times.