Ricki Lake takes pride in her work behind the lens on women's health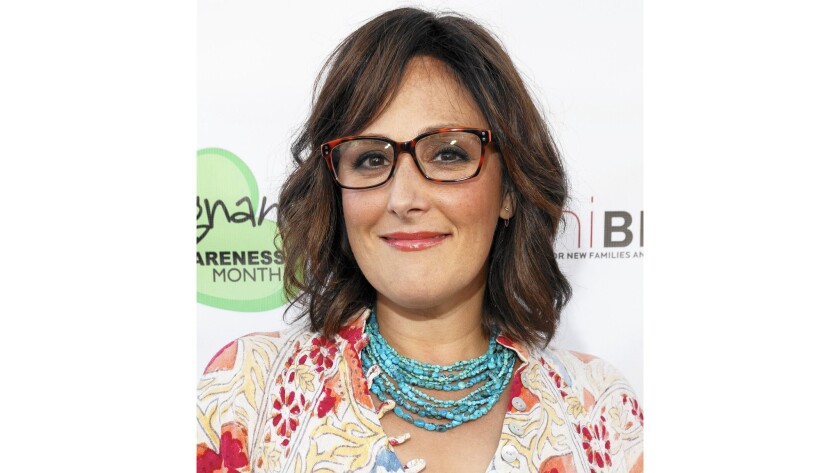 Ricki Lake has gone from the lead in the 1988 cult-favorite film "Hairspray" to roles in movies and television, including "Cry-Baby," "China Beach" and "The King of Queens," and stints as a talk-show host. But perhaps the role she has worked hardest at is her current one: advocate for women's health. Her 2008 documentary, "The Business of Being Born," has been re-released digitally, with updated commentary. Last year, Lake and her film partner Abby Epstein were executive producers for the documentary "Breastmilk," looking at the challenges and rewards of breast-feeding. Also in the works is "Sweetening the Pill," about hormonal birth control. Lake's new film, "The Mama Sherpas," looks at the role of midwives in the American birthing industry.
What was your goal with "The Business of Being Born"?
From the onset, we never wanted to create a film that would tell women how they should give birth. I really set out to make the movie that I wish I had seen before my first pregnancy. Like so many women, my disappointing first birth experience motivated me to really do research when I became pregnant with my second child. I realized that I needed to be much more informed and empowered to have a positive experience, regardless of the setting or method of delivery.
Over the years, what kind of effect has the documentary had?
We've been able to create a community for women seeking options within their birth plans.... A lot has changed since we first released the film in 2008. The ways people watch and share movies have drastically evolved. We wanted to make sure that we were keeping up with the changes in innovation and technology to make the film as widely available as possible. Most importantly, we wanted to be sure to service our community, providing them with updated commentary surrounding the subject.
Are you a real estate junkie who likes luxury homes and celebrity cribs? Sign up for our Hot Property newsletter
Your career has included so many chapters. What are you most proud of?
So many women are in the dark on matters that are so important to their health. I don't pretend to be an expert in all things pertaining to women's health, but I've made it my duty to empower women with both the answers and questions they need. I am very proud of that.
How did you recover from being sexually abused as a child?
I look back and I wonder, maybe that's why I gained weight when I was a teenager and got so big. Maybe that was a way of protecting myself from being a draw for men, I don't know. One of the things that really helped was admitting that it happened.... I think that helped me come to terms with it. It just becomes part of you.
You've been very open about your struggles with your weight. How do you approach the issue now?
Doing "Dancing With the Stars" [in 2011] certainly helped! I don't think I've figured it out. I still deal with it every single day. I struggle to be in a place where I'm comfortable in my skin. I remember being really thin and thinking I wasn't quite there yet. It's a disease.
Unfortunately, we live in this society where we're trying to achieve the unattainable. It's really challenging. I started my career in "Hairspray," playing the fat girl who overcomes and wins the contest and the guy. I think I have a pretty healthy mind about my body — and yet I still struggle like everyone else. I try to let go of some of the standards I set for myself that are completely impossible.
ALSO
'Proof's' Matthew Modine breathes easier by living in the moment
Comic Kevin Nealon is still 'pumped up' about fitness
---