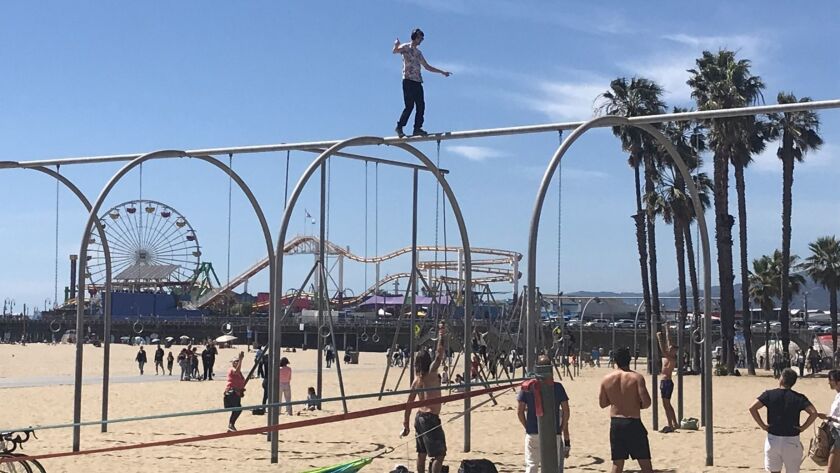 There's been a super bloom of birthdays, of comings and goings, of grand parties and intimate dinners of three or four.
Three buddies just turned 60, as did the leggy dentist, who of all the friends turning 60 is the most difficult to digest. The leggy dentist seems ageless in the way of Jennifer Aniston, or high-quality marble, or that favorite coffee mug that never stains.
Some people defy time and heartache and the ravages of the sun. So it is with the leggy dentist. Sometimes she still looks 10.
The others? Not so much. But they're a California 60, which looks like 45 does in most other cities. They are fit, they are well fed, they sport a sunny and ebullient blush. At restaurants, they order the sea bass.
"Wow, he eats well," the other diners think to themselves, "because no one likes sea bass."
I was telling my buddy Pete the other day how sea bass is such a fraud. It's not really a bass, because actual bass comes from lakes and ponds. And even if you accepted its stage name, sea bass is such a sad choice — criminally bland, like chicken without the skin, or the dreaded kale, which only unhappy people eat as public evidence of their joylessness.
Like sea bass, kale is a direct assault on a happy life. I'd rather eat a schnauzer.
Fortunately, nobody served kale or sea bass at any of the birthdays I attended. Jeff's party had the most twinkle, held in his fancy townhouse beneath what looks like a Paris bridge in Pasadena. It's a sensational pad, with a series of Tuscan patios featuring fireplaces.
For bartenders, Jeff hired the Three Stooges, or the three stoogiest friends he could find, because what could be more entertaining than three middle-aged malcontents caged behind a bar while everyone else has a good time?
In short, the servers had "an L.A. edge" fed by inner turmoil and frequent snorts of bourbon and tequila. If I wasn't one of the three bartenders, I would've paid to watch.
By far, the edgiest was Bittner, who kept trying to charge for drinks, even though it was a private party. Miller was in a better mood because his sidekick Verge was there to egg him on and shout his name every few minutes — MILLER! MILLER! — like a party coach, like Lombardi prodding a rookie linebacker.
For Gino's birthday, we ventured all the way to Santa Monica, to a beach bar on the lip of the world. To get there, I rushed past nearby Muscle Beach, because muscles make me nervous, and there was some hipster tightroping across the top of a 30-foot-tall gym set.
In Santa Monica, stuff like this happens every day. When they fall, onlookers just shrug and go back to fiddling with their phones.
Anyway, Gino's birthday bash was held at Big Dean's, an elegant old piece of plywood that passes for a tavern. Honestly, Big Dean's might be the very best bar in America. Each day, the ocean licks its toes, and it is staffed by surfers and other difficult sorts. Like a legendary rock band, Big Dean's triumphs over its individual shortcomings. It's loud; it's legendary.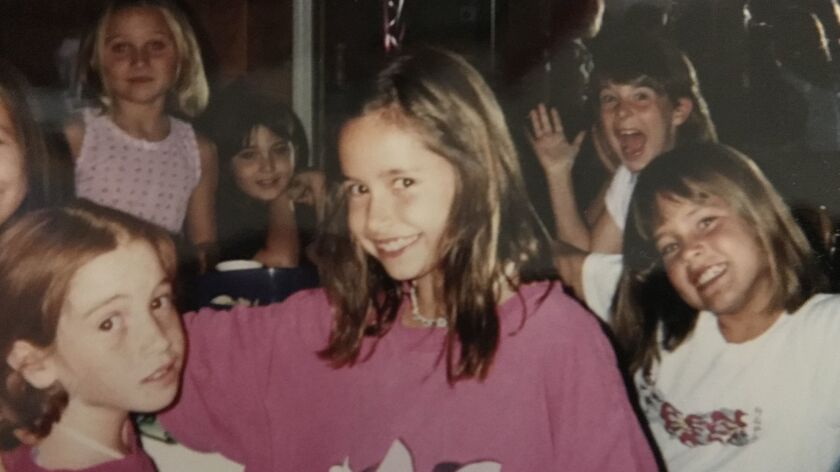 Finally, on the birthday front, my daughter Rapunzel celebrated her 28th lap around the sun at our candy-box house, which is not twinkly, beachy or alluring. If you turn the lights down, and light a few candles, it might seem habitable in the way of cut-rate Baja motels. That's about the best I could offer. Posh's departure has not helped matters.
But with a party at hand, I painted the yard in mums and marigolds and bought a big "Happy Birthday" balloon to tie to the mailbox. Inside, the little guy arranged some cut flowers so that they looked lonely and a little desperate.
"Nice job," I said.
"Thanks, Dad!" he said proudly.
The best decorations, of course, were Rapunzel's childhood friends. Take out the furniture, fill a place with childhood friends — that's a party.
Without her mom around, I will say that it felt a little haunted — a tarnished milestone. But I'm certain Posh was there. Like a half moon that really isn't half at all, there's just a shadowed portion you cannot discern. That was her mom.
Certainly, Posh was fully present in the smile of her youngest daughter, who opened presents here at the house, like she's been doing since she was a kid — same friends, same house, but with bigger and throatier laughs. And now, wine.
Happy birthday, baby.
And good to see you, Posh. Thanks for stopping by.
Erskine will appear at this weekend's Los Angeles Times Festival of Books at 3:40 p.m. Saturday for a panel on metro columnists, including Steve Lopez and Robin Abcarian, and at 1 p.m. Sunday for a session on essays and memoirs. Tickets are free but required for the Sunday appearance. He will be signing copies of "Daditude," his collection of columns, before each event, at booth 103.
Twitter: @erskinetimes
---