Get your Modernism Week Fall Preview tickets now to celebrate Palm Springs architecture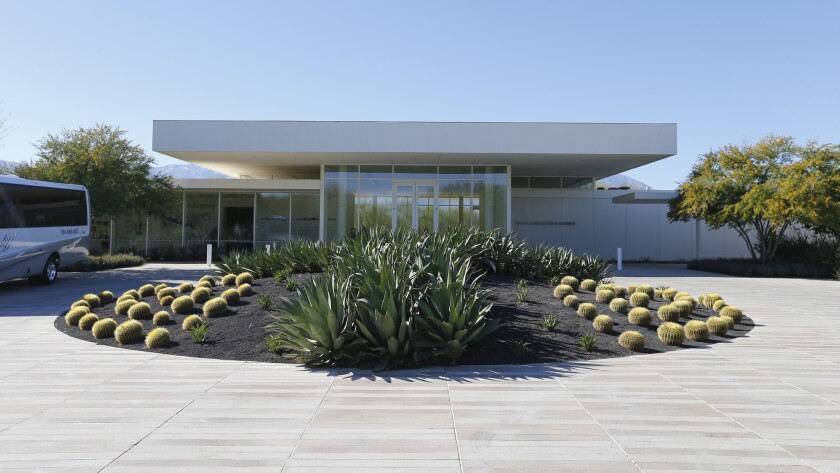 Get a taste of what to expect at Modernism Week, the wildly popular annual celebration of Midcentury architecture and design, at the event's Fall Preview held Oct. 18-21 in Palm Springs.
The fall version may be condensed into just four days, but it includes many of the Modernism Week staples: double-decker architectural bus tours, neighborhood tours, cocktail parties and panel discussions on topics such as concrete block screens and Midcentury Modern renovation challenges.
For the record:
11:45 a.m. July 31, 2018An earlier version of this story misspelled architect John Walling's first name as Jon.
New home tours include designer Christopher Kennedy's renovation of a 1958 home in Vista Las Palmas, a rare opportunity to view three Steel Development Houses designed by the architectural firm of Wexler & Harrison in 1962, a 1958 Palmer & Krisel-designed home renovated by H3K Design, and the Modern Heritage Home Tour, featuring seven homes by architects Albert Frey, Donald Wexler and John Walling, among others.
The popular Cul-de-Sac Experience returns, where vintage automobiles are displayed in the driveways of homes designed by architect William Krisel, along with bus tours hosted by colorful historian Charles Phoenix and guided tours of the famed Sunnylands and Frey House II.
Tickets for the Fall Preview go on sale Wednesday, and many events are likely to sell out. And mark your calendars now: Tickets for Modernism Week's signature 11-day festival — scheduled for Feb. 14-24 — go on sale at noon PST Nov. 1.
What: Modernism Week Fall Preview
Where: Various locations in the Coachella Valley
When: Oct. 18-21
Admission: Individual events range from free to $150.
Info: modernismweek.com
For an easy way to follow the L.A. scene, bookmark L.A. at Home and join us on our Facebook page for home design, Instagram, Twitter and Pinterest.
Twitter: @lisaboone19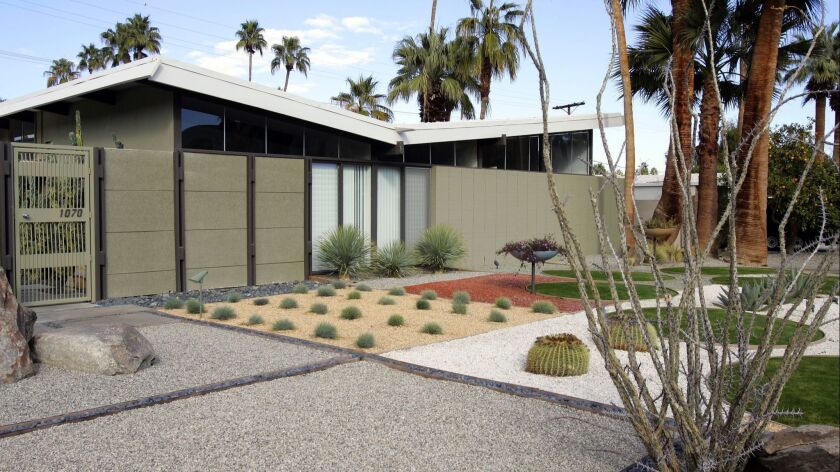 MORE ON PALM SPRINGS:
A neglected midcentury home is transformed into a Palm Springs showstopper
What is this Spanish Colonial beauty doing at Modernism Week?
Restoring a neglected tract home to Midcentury glory in Palm Springs
In Palm Springs, a renovation to meld midcentury, modern, light and art
Sleek Donald Wexler home in Palm Springs revealed beneath its remodels
---