Thatcher Wine designs libraries with a big dose of book smarts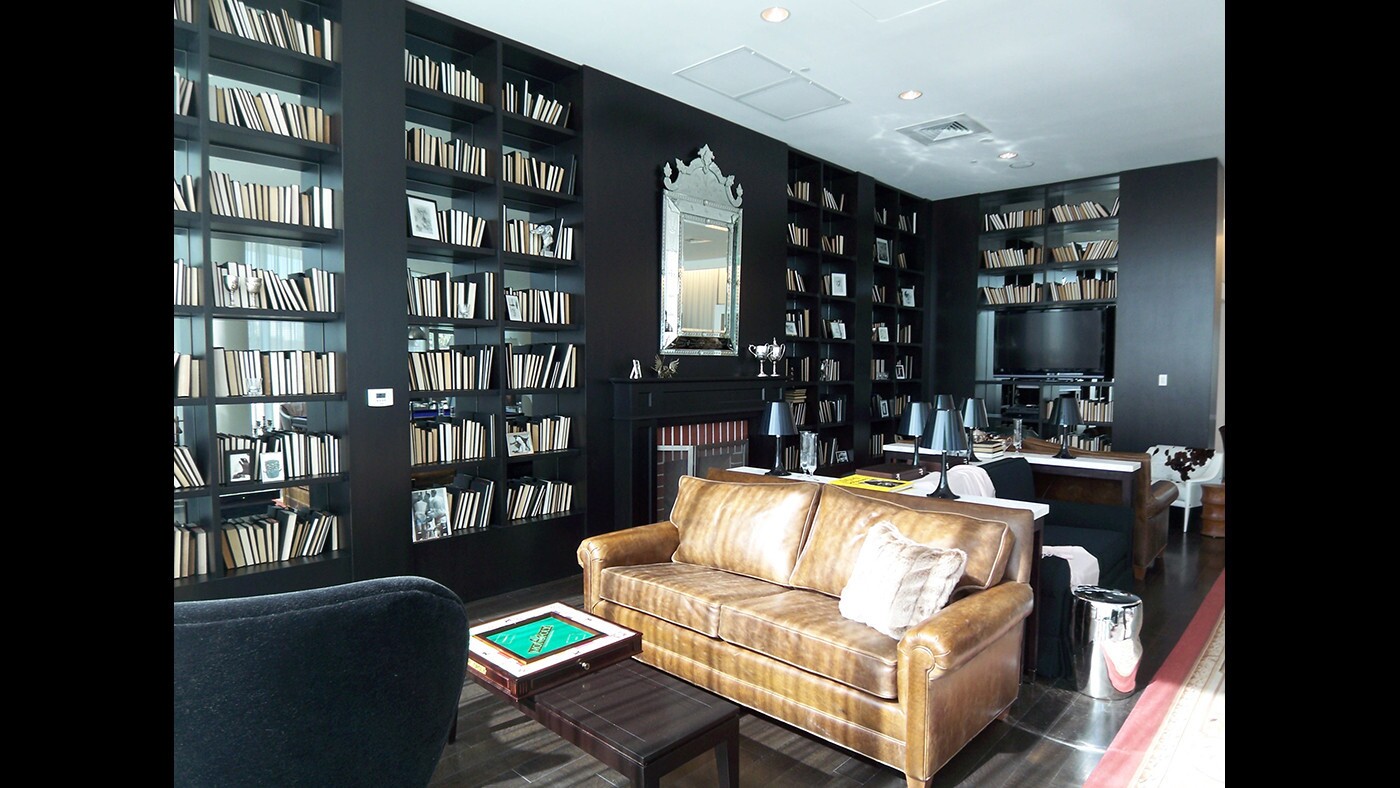 A glamorous Dallas club room library, constructed by library designer and curator Thatcher Wine.
(The House, Dallas)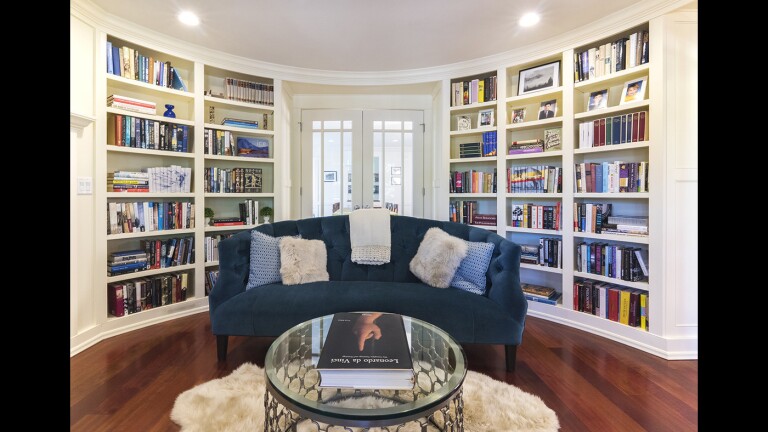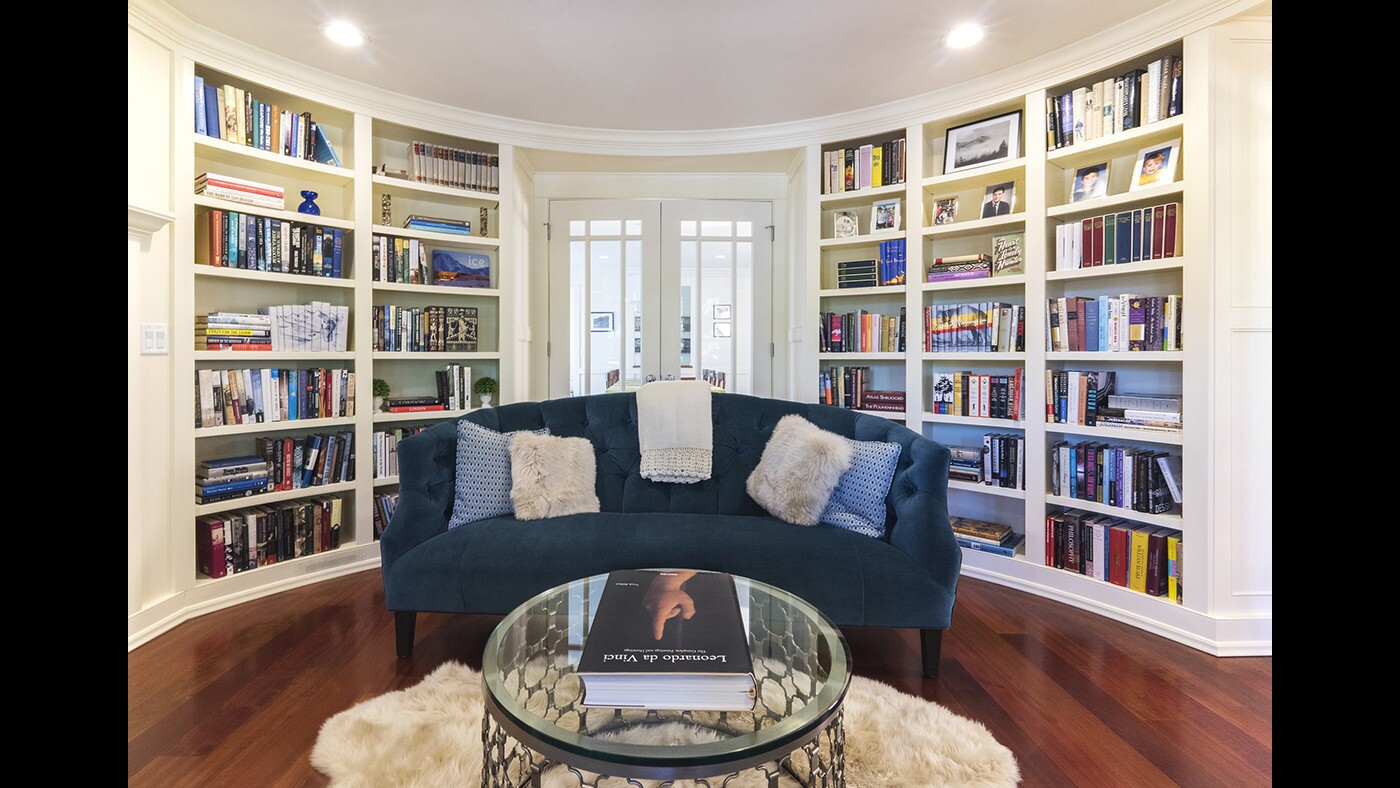 Thatcher Wine has designed cutting-edge libraries in boutique hotels such as the Nomad in New York City.
(Heather Burns Knierim)
Thatcher Wine, owner of Juniper Books, curates libraries for legendary moguls, rap stars and Hollywood starlets, and designs cutting-edge libraries in boutique hotels like the Nomad in New York City.
(Heather Burns Knierim)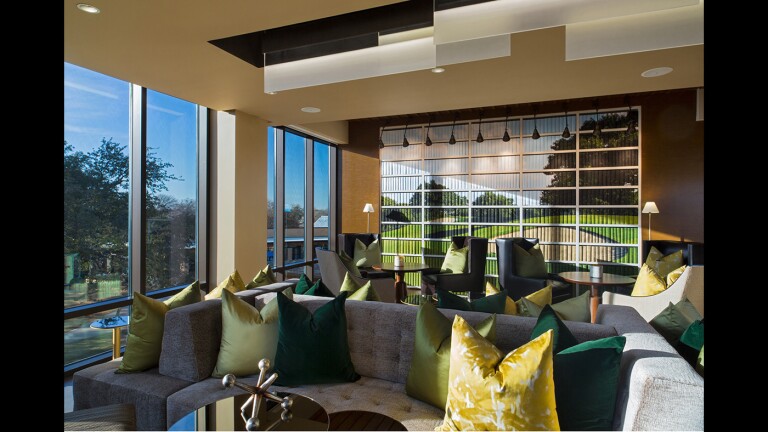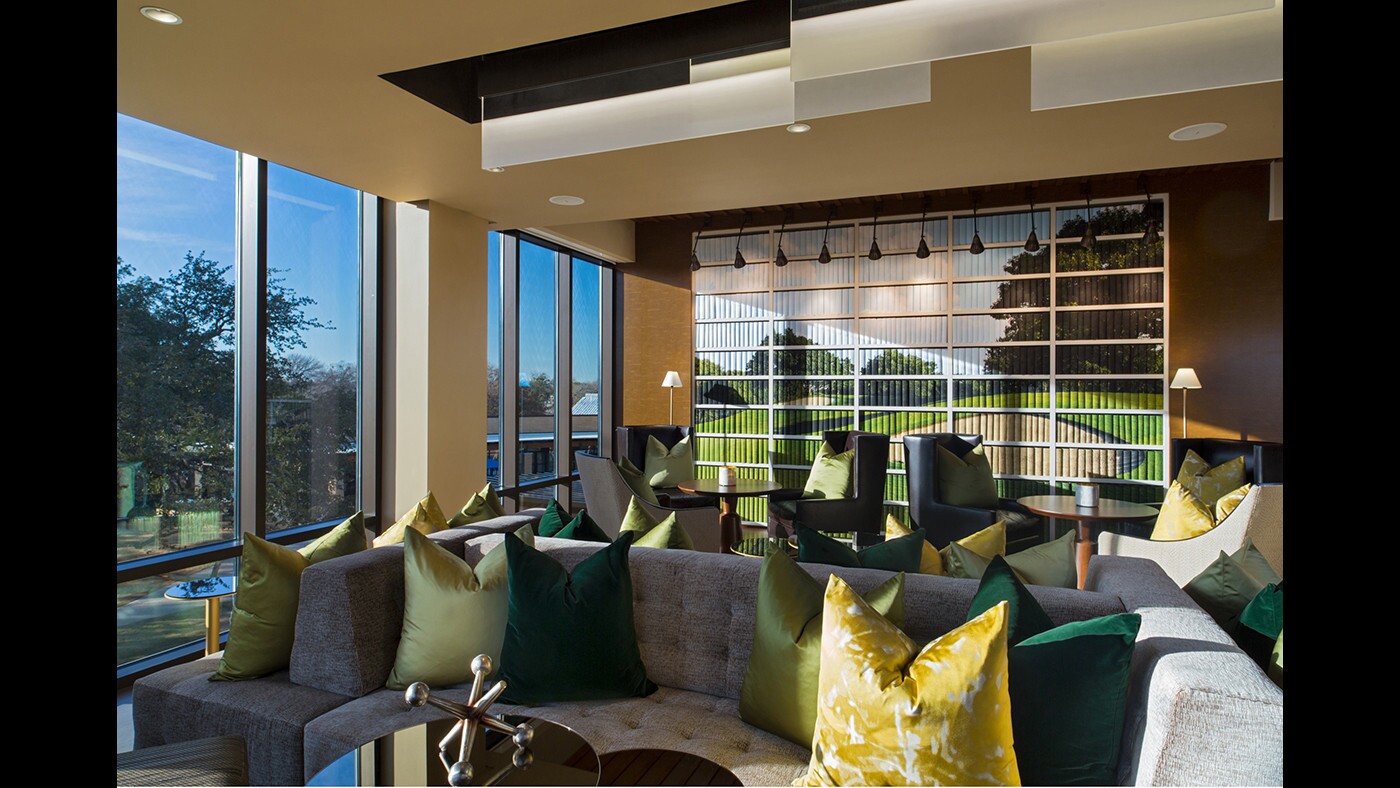 A Wine design at the Shady Oaks Country Club in Texas.
(Shady Oaks Country Club)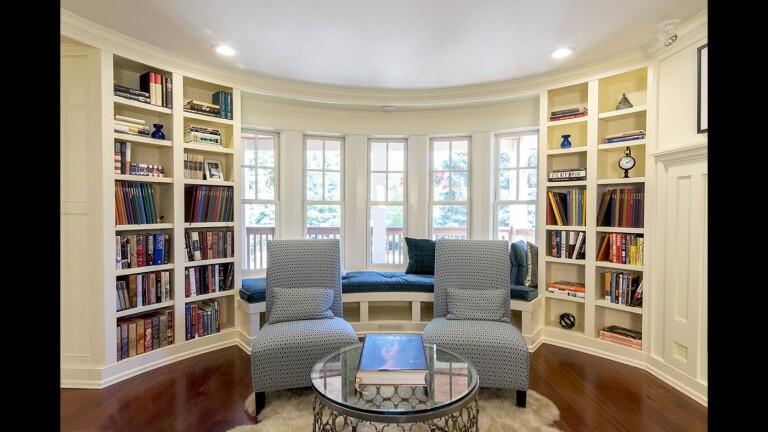 A home library curated and designed by Wine.
(Heather Burns Knierim)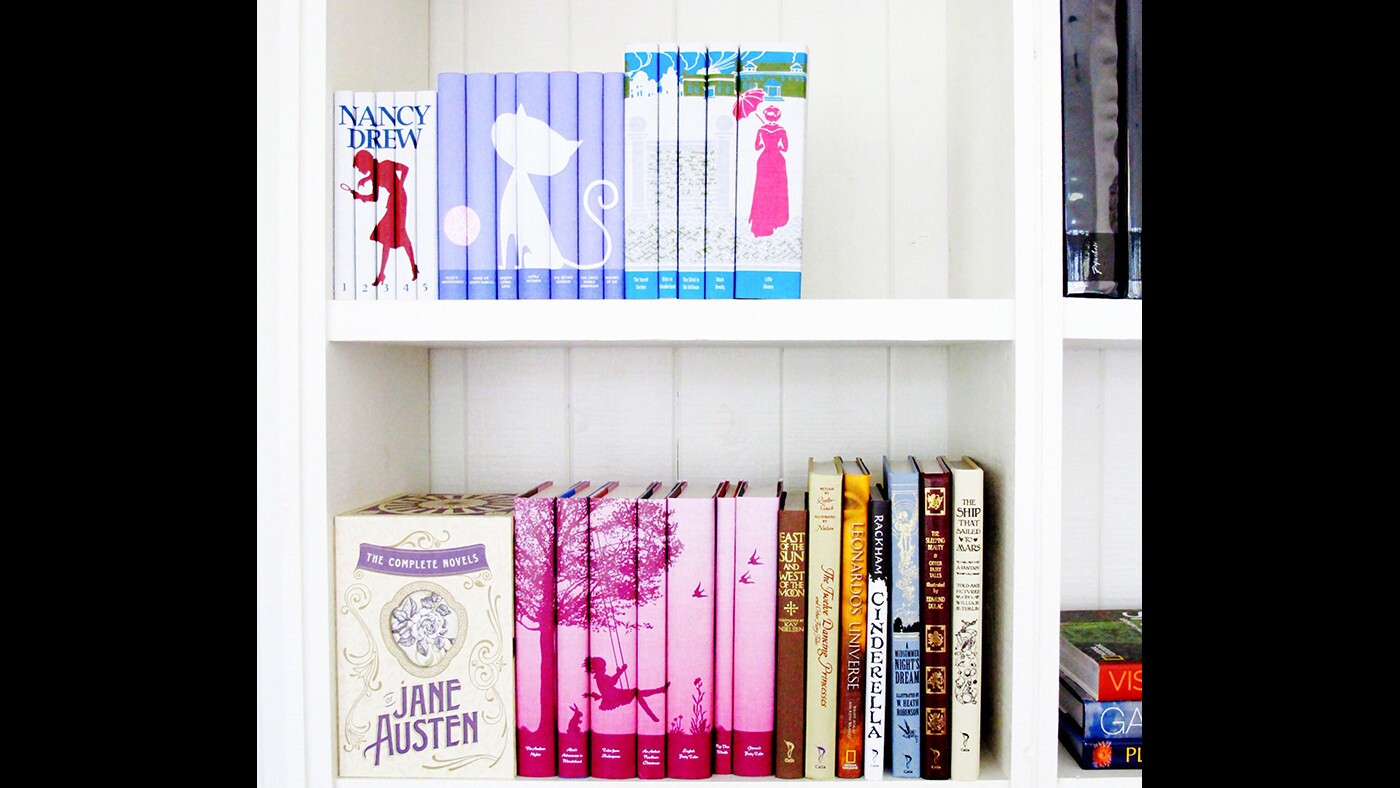 A Los Angeles family room features a library section for girls.
(Juniper Books)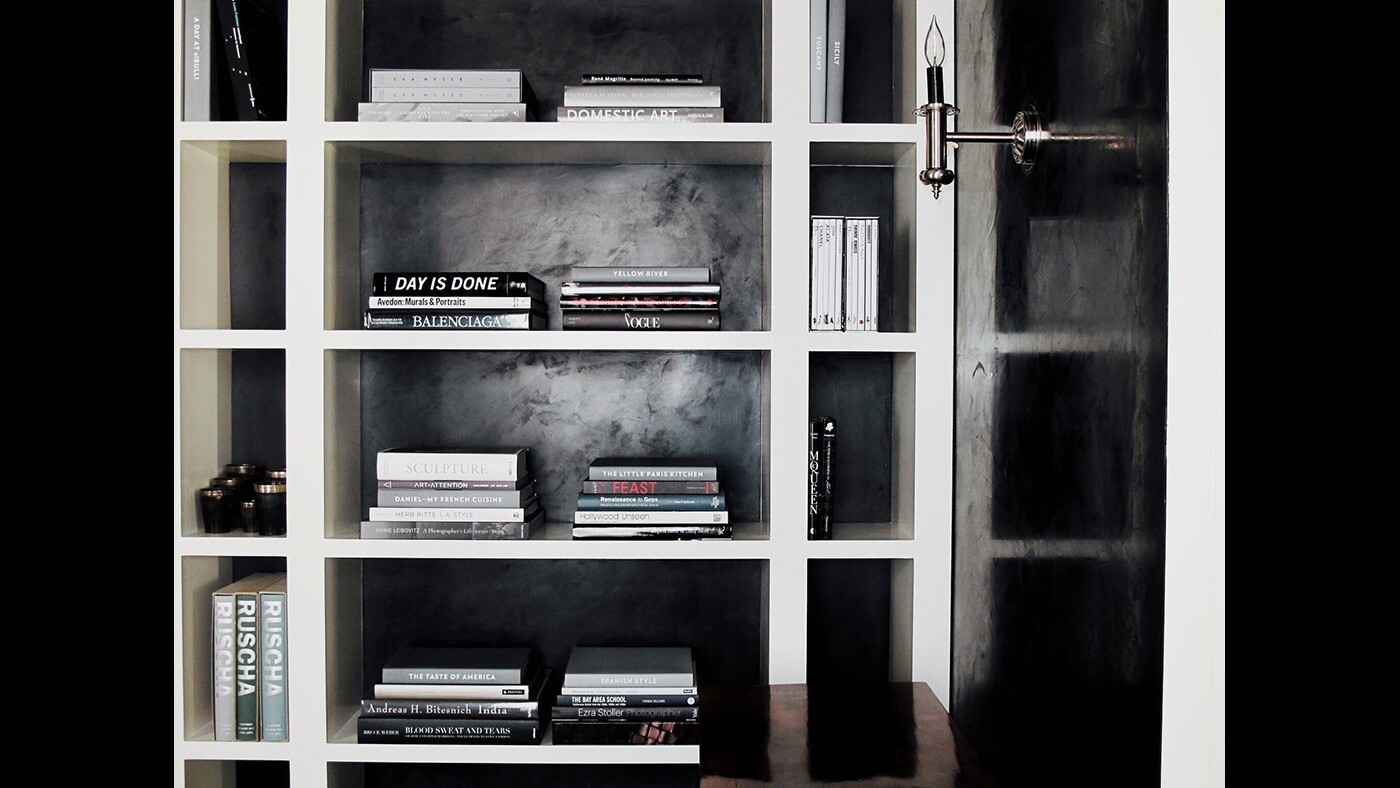 A Los Angeles dining room library.
(Juniper Books)
L. Frank Baum's "Wizard of Oz" features custom jackets designed and printed by Juniper Books from tear-proof, water-resistant paper.
(Juniper Books)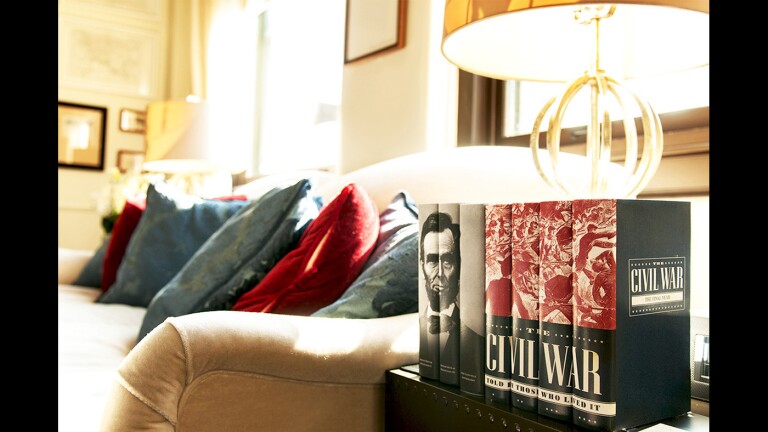 A three-volume Abraham Lincoln set of books and first-hand account of the American Civil War, all with custom printed jackets.
(Heather Burns Knierem)
Books are a source of endless inspiration as well as a thriving business for Thatcher Wine.
The owner of Juniper Books, Wine buys and sells rare books internationally; curates private libraries for clients including moguls, rappers and Hollywood stars; designs libraries in boutique hotels such as the Nomad in New York City and creates his own line of custom-designed book jackets, which have recently included a "Game of Thrones" set, "The Hunger Games" trilogy, a five-volume American poetry set and a set of Russian literature books.
The business grew out of a hobby and a passion for books. Wine, who has a degree in history and art history from Dartmouth College, was living in Los Angeles in 2001 when the online customer service business he founded failed and he began selling rare books and first editions from his own collection, then from estate sales and auctions.
"To be honest, I was somewhat burned out on the virtual world and wanted to do something tangible and work with one customer at a time," he said. "I didn't really expect to turn this into a full-time business, and there is no way I could have written a business plan to do all the things we are doing now."
While Kindles, iPads and other e-readers may seem ubiquitous enough to edge traditional books to the side, his business is booming. And Kelly Murphy, an interior designer who has worked with Wine on numerous projects, predicts there will be no shortage of work in Los Angeles any time soon.
"All of these large homes that are being built in places like Calabasas have traditional libraries," she said. "Many of these young clients are just starting out and have not amassed personal book collections, but they have a library to fill and they have the money to do it right."
Murphy said that offering Thatcher Wine's services to her clients has given her an edge. "In many ways I think Thatcher often acts as a teacher and a guide, suggesting books and curating collections that the client will actually enjoy and take personal pride in."
Theresa Fatino, a designer based in Manhattan Beach who has also worked with Wine on a variety of projects, calls him a "pioneer and protector of books."
"He knows books so well and also has such an impeccable design sensibility, he adds an entire extra layer of depth to any library he works on," Fatino said. She noted that one of her favorite projects by Wine was really more of an art installation: He created an image of the Golden Gate Bridge with books. "He is a bespoke gentleman who truly cares about his craft."
And a craft it is. Wine's first order of business is to get to know his customers and what they are trying to achieve. He gathers details: photos of the location, elevations, information about who is going to use the library, their personal interests and hobbies.
"Size is important," he said. "I want to make sure everything fits the bookshelves perfectly." This often requires that he build a mock-up of the library to scale in his warehouse.
Pricing is based on the number of books involved and the complexity of the design. Ready-made book sets generally range from $50 to $1,000.
A project last year required that he create 10 libraries in 10 rooms, with the client requesting different styles and themes for each. There were certain authors assembled for the office, books on fashion and culture for a daughter, travel and sports books for a son and so on, with the client personally signing off on each volume. "It was like working on 10 projects, given the complexities," Wine said.
He has done numerous projects for Philippe Starck's Yoo Design. "They like to place books with the page edges facing out, which is always interesting," Wine said.
Wine, based in Boulder, Colo., says his favorite writers are Mark Twain, J.D. Salinger, Kurt Vonnegut and Nick Hornby. And as a collector himself, he still has a wish list. "I'd love to have a first edition of 'Tom Sawyer.'"
::
Bookseller Thatcher Wine's tips on designing a library at home
Bookseller Thatcher Wine has a few tips for anyone trying to design a library space at home:
"My first tip is always to take everything off the shelf so you are working with a blank slate. Then slowly put the books back, playing with how they are arranged."
"Don't hesitate to part with books that no longer are an important part of your life or don't fit your design preferences today."
"When building a book collection, it's also great to have a focus and a plan. Are you collecting first editions by a specific author, art books of a certain size, leather-bound classics, etc.? It can evolve over time, but it's good to have a theme around which you can keep the books organized."
---