What do Jim Carrey, Meg Ryan, Donald Sutherland, Jeff Daniels and Hugh Grant all have in common? They're a veteran group of contemporary actors, one that also includes Steve Buscemi, Guy Pearce and Ewan McGregor, who have achieved all kinds of fame and acclaim in often equally praised films, yet have never been nominated for an Academy Award for their acting. Such yesteryear stars as Myrna Loy, Joseph Cotten, John Barrymore and Marilyn Monroe also hold this dubious distinction.
As with most major awards, it can take a perfect storm of elements to land among the coveted few contenders. This year, several other much-admired, longtime performers may finally feel some Oscar love. Here's a look at the hopeful handful:
Richard Gere — Although he's been among his generation's few true-blue movie stars since the days of "American Gigolo" and "An Officer and a Gentleman," Gere's repeatedly gotten the cold shoulder from the academy. But more recently, exceptional work in smaller, riskier films such as "Arbitrage" and "Time Out of Mind" may have helped fuel Gere's Oscar chances for a role critics have called one of his best, that of a desperate, small-time hustler in the offbeat spring release "Norman: The Moderate Rise and Tragic Fall of a New York Fixer."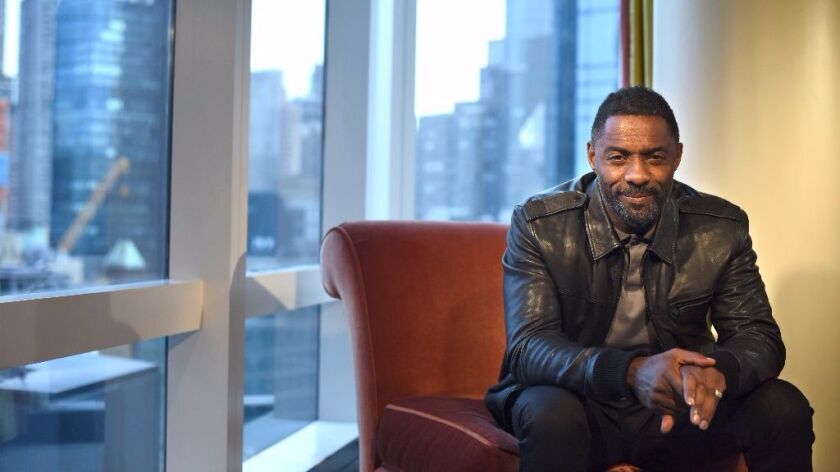 Idris Elba — He was egregiously denied an Oscar nod for his riveting role as a ruthless African warlord in 2015's harrowing "Beasts of No Nation." But Elba's solid supporting turn, with its knockout climactic monologue, as a New York defense attorney in Aaron Sorkin's buzzy poker tale "Molly's Game" (in theaters Christmas Day), might prove an awards-season royal flush for the highly regarded actor.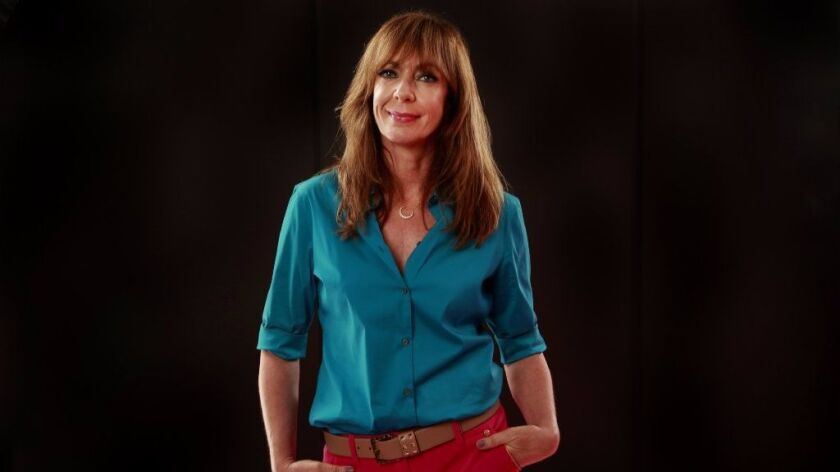 Allison Janney — She's won Emmys for "The West Wing" and "Mom," yet despite first-rate performances in such films as "Juno," "The Way Way Back" and last year's "Tallulah," but the actress has never felt Oscar's spotlight. But Janney's now a prime contender for a role she told Red Carpet News TV was "the closest to a villain" she's ever played: LaVona Golden, the appalling mother of ice skater Tonya Harding (Margot Robbie) in the acidly comic "I, Tonya," opening Dec. 8.
Of Janney's unique prowess in the part, the movie's director, Craig Gillespie, said that although she plays "a character fueled by anger and resentment … somehow, Allison manages to impart empathy and humor on some of the film's most shocking moments. It's an amazingly nuanced performance."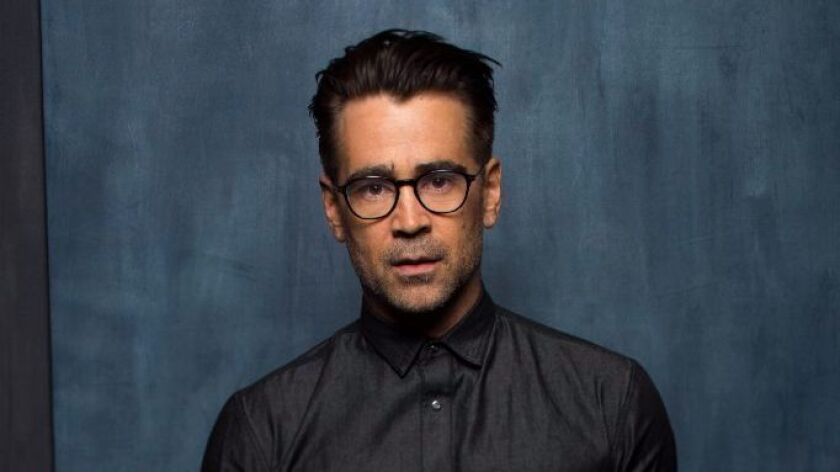 Colin Farrell — Two decades of excellent screen work plus a trifecta of strong appearances this year in "The Beguiled," "The Killing of a Sacred Deer" and "Roman J. Israel, Esq." could net the versatile Farrell an overdue Oscar nod. That would most likely be for "Roman," Dan Gilroy's legal drama, opening Friday, in which the Irish actor impresses as a slick attorney opposite Denzel Washington. That he was bypassed by Oscar for his provocative lead turn in 2016's critical darling "The Lobster" may further help Farrell's case.
Laurie Metcalf — Since first making waves nearly 30 years ago as the neurotic Jackie on ABC's "Roseanne," Metcalf has wowed viewers and critics alike with her vast, eclectic array of TV, film and stage roles. The three-time Emmy recipient and 2017 Tony Award winner seems a good bet to land an Oscar nomination for her juicy part as a strong-willed mom to an equally forceful teen (Saoirse Ronan) in Greta Gerwig's glowingly reviewed "Lady Bird," released earlier this month.
Sam Rockwell — Memorable turns in such movies as "Confessions of a Dangerous Mind," "Moon," "Conviction" and "The Way Way Back" were apparently not enough to turn Oscar voters' unpredictable heads. Still, the sly, chameleon-like Rockwell may get his due once audiences get a load of his high-wire act as a racist cop in Martin McDonagh's just-opened drama "Three Billboards Outside Ebbing, Missouri."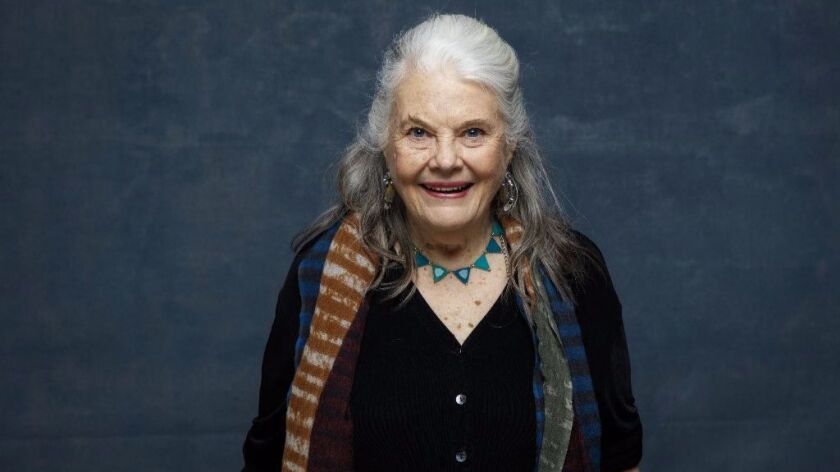 WATCH: Video Q&As from the season's hottest contenders »
Lois Smith — Since her movie debut in 1955 opposite James Dean in "East of Eden" and her lauded role as Jack Nicholson's sister in 1970's "Five Easy Pieces," Smith, now 87, has been a cherished mainstay in film and on TV, as well as onstage. But it's her astute, poignant turn in the August release "Marjorie Prime," a sci-fi-tinged chamber piece adapted from the play (in which she also appeared in both New York and Los Angeles) that may show that it's never too late for Oscar.
"I am not so keen on the contest aspect of our country and our profession, but acknowledgment is wonderful," said Smith, a Gotham Award nominee for "Marjorie." As for an Oscar nod after all this time, she mused, "Wouldn't that be great fun?"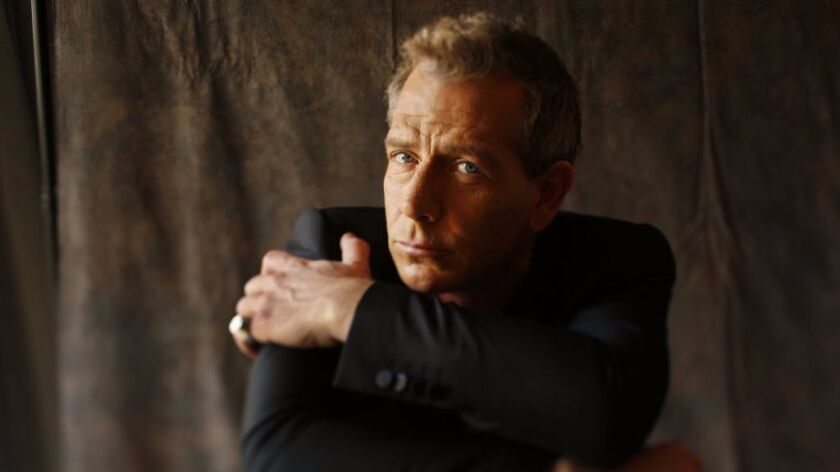 Ben Mendelsohn — In a small, but artisanally crafted turn as the speech-impaired King George VI opposite Gary Oldman's formidable Winston Churchill in "Darkest Hour" (opening next week,) the fiercely talented Mendelsohn, a star in his native Australia since the 1980s, could be Oscar bound. Roles in both big studio fare ("The Dark Knight Rises," "Rogue One," Steven Spielberg's upcoming "Ready Player One") and intriguing indies ("Slow West," "Mississippi Grind") have seemingly boosted the "Animal Kingdom" actor's cred for his first run at the gold.
Sam Elliott – When an actor is as comfortable — and as reliable — as an old baseball glove, he's not always taken that seriously come awards time. But for the familiarly mustachioed, sonorous-voiced Elliott, who missed Oscar love twice in 2016 for superb work in "I'll See You in My Dreams" and "Grandma," his valiant portrayal of an aging western star at a crossroads in this summer's "The Hero" may prove the third-time charm for the 73-year-old pro.
"Hero" director-cowriter Brett Haley calls Elliott's work in the film "more vulnerable, emotional and raw" than we've ever seen from the taciturn star, adding, "his performance is the story."
---