Books: Rigoberto González on Arundhati Roy, a new book from Hillary Clinton and more
Welcome, readers! I'm Carolyn Kellogg, The Times' book editor, with links to book reviews and news for you this week.
THE BIG STORY
Arundhati Roy's 1997 novel, "The God of Small Things," won the Booker Prize and earned her international acclaim. She then turned her attention to activism and protest, until returning to fiction this summer with "The Ministry of Utmost Happiness," a novel packed with the ghosts of India's conflicts. " 'The Ministry of Utmost Happiness' unfolds in that liminal space between novel and history lesson," writes critic at large Rigoberto González in our review, "which might disappoint all but her most ardent fans since the fictional story appears to have been written in service to the nonfiction content."
HILLARY CLINTON'S NEW BOOK
This week publisher Simon & Schuster confirmed that the book coming this fall from Hillary Clinton is changing shape — instead of essays on her inspiration, it will be a deep dive into the 2016 presidential election titled "What Happened." The publisher writes: "Now free from the constraints of running, Hillary takes you inside the intense personal experience of becoming the first woman nominated for president by a major party in an election marked by rage, sexism, exhilarating highs and infuriating lows, stranger-than-fiction twists, Russian interference, and an opponent who broke all the rules."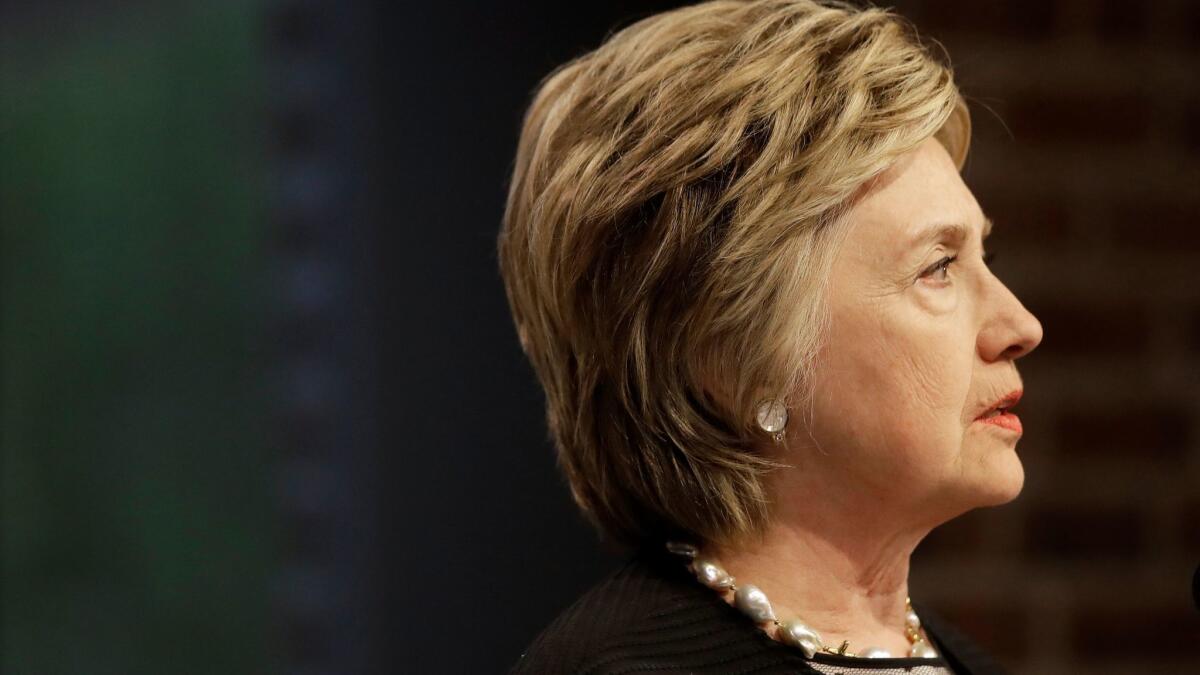 IF YOU LIKE 'GET OUT,' YOU'LL LOVE VICTOR LAVALLE
We talk to Victor LaValle, who writes complex and literary horror and speculative fiction that, like the blockbuster movie "Get Out," addresses social issues such as racism and inequality. His new book, "The Changeling," also tackles the complex emotions around parenthood. "For all this horror stuff, I'm really an optimist, so I wouldn't say that I only think the world is a horror show," he tells writer Nichole Perkins. "I think it's also beautiful."
BESTSELLERS
Some people, like Morgan Jerkins at the New Republic, think that the roil of news from Washington, D.C., has taken the wind out of book sales. But some books seem to be riding the wave, and I think it's why Trevor Noah's "Born a Crime" is now in its 22nd week on our nonfiction bestseller list. The book, a memoir of growing up mixed-race in South Africa, isn't speaking directly to what's happening with President Trump, but Noah's appeal as the host of politically edged "The Daily Show," has, I think, a clear connection to his book's enduring popularity.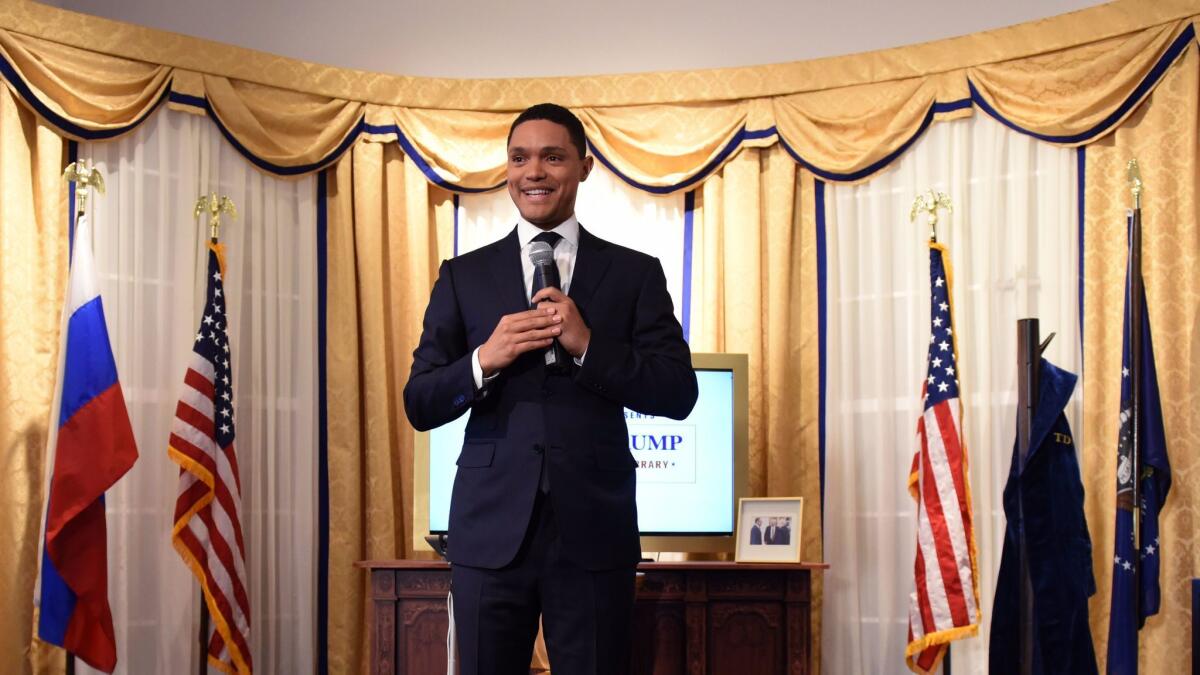 ALAIN MABANCKOU
Speaking of growing up in Africa: "Black Moses" is a picaresque novel of an orphan in the Republic of Congo in the 1960s-'70s. Author Alain Mabanckou, who writes in French, is widely acclaimed in France and teaches at UCLA. "Like every other literary orphan, Moses gets a sense of freedom and a few good times out of his predicament," reviewer Mark Athitakis writes. "But his restless wanderings are never a substitute for what he's lost."
MORE ON BOOKS
As an editor at Farrar, Straus & Giroux, Sean McDonald gained a reputation for championing boundary-pushing fiction and for creating new ways for readers to engage with it (the three books of Jeff VanderMeer's Southern Reach Trilogy were published just months apart). Now McDonald has his own imprint at the publisher, MCD; Margaret Wappler takes a look at what's in store.
The premise for many dystopias is how those who remain after a cataclysm will survive without the benefits of our technological society. But what if you've already opted out of that society? That's the idea behind the Amish dystopia, "When the English Fall," the debut novel by David Williams, reviewed by Swapna Krishna.
Janelle Brown hit bestseller lists with her debut novel, "All We Ever Wanted Was Everything," a wry take on the Silicon Valley suburbs. Now she's written a page-turning thriller, "Watch Me Disappear," about a mother who goes missing. "The novel evolved a lot. I didn't expect it to be a mystery," she tells Meredith Maran.
Seattle Seahawks star Michael Bennett is writing a book: "How to Make White People Uncomfortable." Co-written by Dave Zirin, Bennett's book will be published by Haymarket Books in 2018.
Get the latest news, events and more from the Los Angeles Times Book Club, and help us get L.A. reading and talking.
You may occasionally receive promotional content from the Los Angeles Times.