Freed without bail -- with a deadly result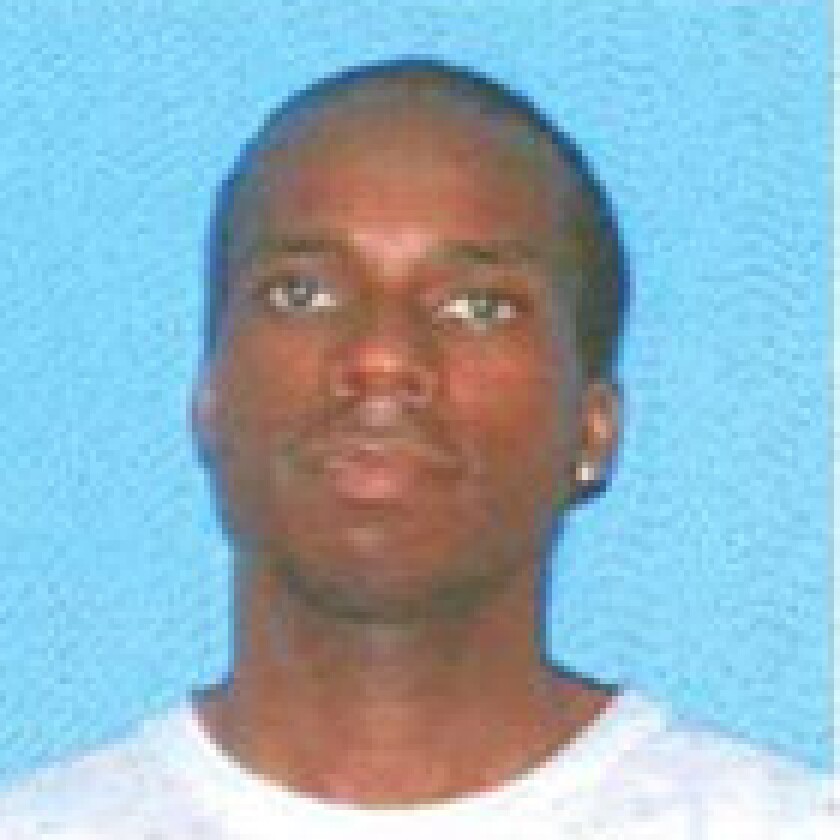 Los Angeles Times Staff Writers
There was no lack of warning. Curtis Bernard Harris had a long history of violent, abusive, criminal behavior, including twice seizing his estranged wife and terrorizing her.
Still, a judge in Pomona released Harris from jail late last month, allowing him to tie up any loose ends before being sentenced to prison in the most recent of those cases. The judge freed him even though the Los Angeles County Probation Department said he was "unsuitable for release."
---
FOR THE RECORD:
Defense lawyer: An article in Tuesday's Section A, about a man who killed his estranged wife and himself while he was free without bail pending sentencing to state prison, misspelled the last name of defense attorney Arthur P. Lindars as Linders. —

---
On Saturday, a maid cleaning a Whittier motel room found the bodies of Monica Thomas-Harris, 37, of Upland and Harris, 34, of Chino. Harris apparently shot and killed his wife before turning the gun on himself, West Covina Police Lt. Ron Mitchell said.
The deaths immediately raised questions about Harris' being freed on his own recognizance -- a decision by L.A. County Superior Court Judge Tia Fisher that was not opposed by prosecutors.
On Monday, as prosecutors met to review what had happened, friends and women's rights advocates said the system had failed Monica Thomas-Harris, a mother of two.
"We knew he was a killer. The first time was practice," said Alice Slaughter, whose daughter worked with Thomas-Harris. Slaughter went to the Pomona courthouse looking for answers in her friend's death. She said she was angry that authorities failed to protect Thomas-Harris from a man who had been violent and confrontational for years.
"These deaths were sadly predictable," said Katie Buckland, executive director of the California Women's Law Center. "This is the classic cycle of intimate partner violence. To say the least, it was irresponsible of the judge, and particularly the prosecutors, to allow Curtis Harris to be released without bail for any reason."
Court records indicate that Harris had a felony criminal record that stretched back to at least 1993, when he was convicted in San Bernardino County of discharging a firearm in a public place. The San Bernardino County district attorney's office said he was sentenced to 16 months in prison in that case.
In 1999, Harris was charged with three felony counts in San Diego: possession of marijuana, resisting an officer and unlawful possession of a weapon or ammunition. Los Angeles County probation officials said he received a 32-month state prison term on narcotics charges in that case.
"He was not a nice guy, not a nice guy at all. I was afraid of him," said Tamara Cerven, Thomas-Harris' manager at Nutro Products Inc. in the City of Industry.
Harris and Thomas-Harris were married in June 2001 and separated in October 2003, according to divorce papers filed in December 2005.
About the same time as the divorce filing, Thomas-Harris and members of her extended family were granted a temporary restraining order against Harris after an incident at her home in West Covina.
Asked in that case to describe the "most recent abuse," Thomas-Harris wrote: "Curtis came to my home. I opened the front door but not the security door. He kept asking me to step outside so he could speak to me. I refused many times and asked him to leave. He got angrier and angrier, kicking and banging on the door. Then he banged on the kitchen window and broke the glass. Then he went to my bedroom window and he broke the glass still demanding that I open the door. When I told him my neighbor called 911 he left saying he would see me tomorrow."
The 2005 restraining order had long expired by the time of a run-in between the couple in November. On Nov. 16, Thomas-Harris said, her husband took her from a West Covina park and handcuffed her to furniture at a nearby hotel, according to West Covina police.
She did not immediately report the incident, believing it would not happen again, police said.
Two days later, Harris showed up at his wife's workplace in the City of Industry, took her inside his car, bound her with duct tape and threatened her with a stun gun, Mitchell said.
She escaped and reported both incidents to police, leading to his arrest Nov. 19.
Harris pleaded no contest to a count of firearm possession by a felon. On Dec. 21, Fisher -- sitting in for another judge who was on vacation -- released Harris on his own recognizance, meaning no bail was required. Among the conditions she set was that he was not to contact Thomas-Harris.
The county Probation Department had urged the judge not to free Harris, saying he would "pose a possible threat to the victim and the community," according to Kerri Webb, a department spokeswoman.
"The Probation Department didn't agree with the judge's final decision," Webb said.
Probation officials said they completed their report Dec. 20 and submitted it to the court by 8:30 a.m. Dec. 21, the day Harris made his plea. Sandi Gibbons, a spokeswoman for Dist. Atty. Steve Cooley, said it was not immediately clear whether prosecutors saw the recommendation in court that day. Typically, she said, prosecutors receive the probation report at the same time the court does.
A source at the district attorney's office, who asked not to be identified, said staffers at the Pomona office were broken up about the killing and had spent Monday in meetings trying to determine how Harris had been allowed out while awaiting sentencing.
Fisher declined to comment on the case, with a court spokesperson saying it would violate judicial rules for the judge to speak publicly about it.
It was unclear Monday if Fisher reviewed the Probation Department report or whether she was fully aware of Harris' criminal record. It was also unclear how common it is for defendants in such cases to be released before their prison terms begin.
Court records indicate that Thomas-Harris had attempted to reach her husband's defense lawyer, Arthur P. Linders, last week, but was unsuccessful.
Linders said Monday that he had been out of town but received a phone message from prosecutors on Friday that there had been another kidnapping. He had not heard of the deaths before being contacted by The Times.
"This is everybody's worst fear, in any case," Linders said.
Linders said Harris' release pending sentencing was intended to allow him to deal with such issues as his property and the care of his elderly mother, who was living with him. He was due back in Fisher's court Jan. 24, where he was to be sentenced to 16 months in prison.
Court records indicate a bench warrant for Harris was issued Friday after police reported that he had contacted his wife and that she was missing.
Upland Police Officers Anthony Wilson and Lee Shultz testified that Thomas-Harris had last been heard from on Thursday when her 15-year-old daughter from a previous relationship reached her mother by cellphone at 5 p.m.
Thomas-Harris told her daughter she was fine, the detectives said. But the teenager told police she could hear Harris screaming in the background. Attempts to reach her mother again went to voice mail, the officers said.
Thomas-Harris hadn't shown up to work that day, and called to say she wasn't feeling well and had overslept, said Cerven, her boss.
"We should have known right away that something was wrong," she said. "I just think back and I think we should have done something. We should have been more suspicious about her not coming in on time."
Cerven added that a detective had left a message on Thomas-Harris' answering machine at work, saying the prosecutor who was assigned to the case had not shown up on the day that Harris was released.
Cerven described Thomas-Harris as "a hard, hard worker, just an outstanding person" who had "a smile that would light up a room."
In addition to her daughter, Thomas-Harris had a 4-year-old son with Harris. On Monday, the boy was playing computer games at their trim green house in Upland while family friend Lillie Perkins watched over him.
Perkins recalled her friend, saying: "All that I know of her is good. She went to church, she went to work, she did what all of us do -- she tried to do the best that she could for her children."
andrew.blankstein
@latimes.com
mitchell.landsberg
@latimes.com
---
For reporting and exclusive analysis from bureau chief John Myers, get our California Politics newsletter.
You may occasionally receive promotional content from the Los Angeles Times.