Approaching storms raise threat of mudslides in California burn areas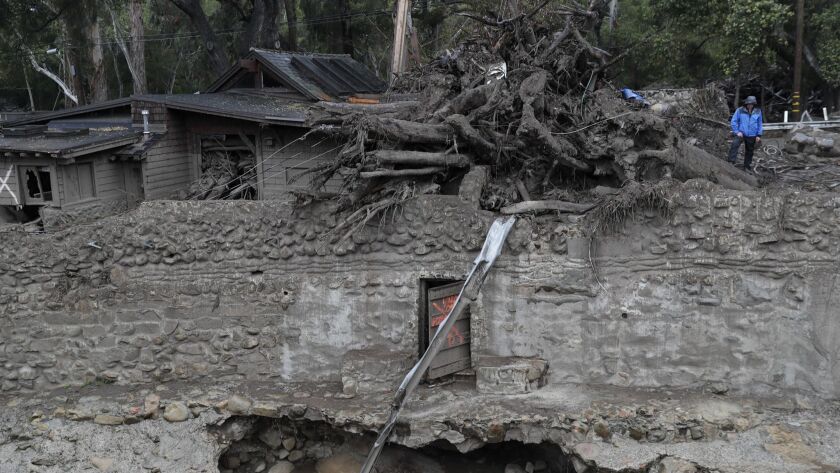 A series of storms headed for Northern California threatened to wreak havoc in numerous wildfire burn areas across the region Wednesday, including the deadly Camp fire burn zone in Butte County.
The National Weather Service issued a flash flood watch beginning at noon on Wednesday and running to Friday morning for the Camp, Carr, Delta, Hirz and Mendocino Complex fire areas.
"This could quickly become a dangerous situation," the weather service announced. "Flash floods and debris flows will be a particular threat."
In Southern California's Woolsey fire burn area, much lighter rains are anticipated. Showers are expected to reach Southern California on Wednesday night and Thursday morning. Mudslides are less likely in the south because the storms are expected to be less severe.
The greater threat will be in Northern California, where the most precipitation is expected.
Rain or snow will be heaviest at elevations of 5,500 feet and higher, according to a Wednesday morning bulletin from the Sacramento headquarters of the California Department of Forestry and Fire Protection. The precipitation is expected in two waves, the first on Wednesday, stretching into the evening, and then again late Thursday and Friday, ending early Saturday. More storms are expected in the middle of next week.
Although the harm from wildfires can be "immeasurable," the agency warned, "the danger is not over after the flames are put out. Structural damage, road instability, damaged trees and power lines are just some of the dangers that exist after a wildfire."
The last two years have seen a wave of expansive and deadly fires that left behind burn scars. Intense precipitation in the hilly and mountainous portions of these areas are a particular concern. Officials have to look back no further than January and the aftermath of the Thomas fire.
That blaze struck Ventura and Santa Barbara counties in early December and burned through 281,893 acres, claiming two lives and destroying more than 1,000 structures. A month later, an unusually intense storm triggered mud and debris flows that killed at least 21 people.
The size of the ongoing Camp fire, which hit Butte County, stands at more than 153,000 acres. Hundreds of people are unaccounted for and 81 are known to have died; 13,500 homes have been destroyed. The blaze is 80% contained.
Among other threats, the rains could complicate efforts to recover the dead. Officials are concerned that storm runoff and debris flows could carry off human remains, making them difficult to find and identify.
Other large recent blazes include the Mendocino Complex fire in July, which burned 459,000 acres; the Carr fire, also in July, which burned about 230,000 acres in Shasta and Trinity counties; and the Tubbs fire, which burned fewer than 37,000 acres but claimed 22 lives in October 2017.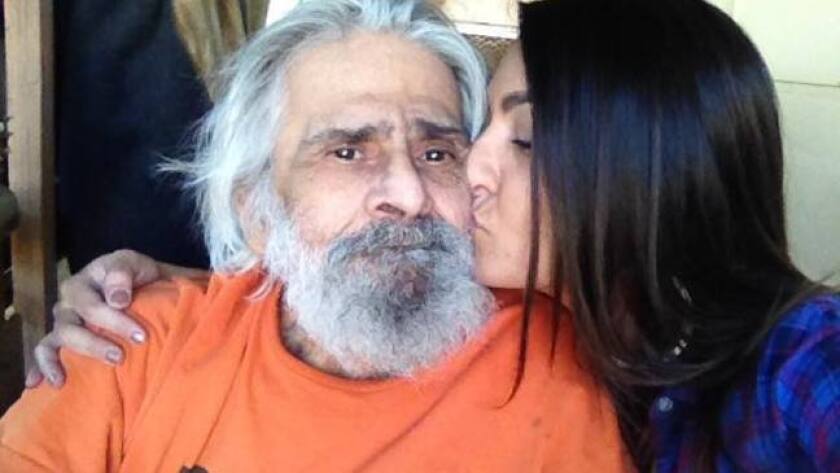 The aftermath of the Camp and Woolsey fires will include years of litigation.
The daughter of Gerald "Jerry" Rodrigues filed a wrongful-death lawsuit Wednesday against Pacific Gas & Electric in San Francisco County. Rodriguez, 73, lived in the town of Paradise, which was destroyed by the Camp fire. His body was discovered in the charred remains of his house.
The suit describes Rodriguez, 73, as an Oakland native and Navy veteran who did tours of duty in Vietnam and Japan and became a skilled wood carver. He left behind his daughter and three grandchildren.
"Jerry loved living in Paradise," the complaint states. "He would hardly ever leave the city because he did not want to leave his friends."
Other lawsuits have been filed in Butte County, with PG&E as a common target.
Some suspect PG&E equipment was the cause of the Camp fire, but its origin remains under investigation.
A different utility, Southern California Edison, faces multiple lawsuits filed in connection with the Woolsey fire in Southern California.
Investors and executives of both utilities have raised concerns that liabilities could bankrupt the companies.
Twitter: @howardblume
---
UPDATES:
3:25 p.m.: This article was updated to include details about lawsuits filed against utilities in connection with the Camp and Woolsey fires.
This article was originally published at 12:45 p.m.
---
The perils of parenting through a pandemic
What's going on with school? What do kids need? Get 8 to 3, a newsletter dedicated to the questions that keep California families up at night.
You may occasionally receive promotional content from the Los Angeles Times.