Sports car enthusiasts saw Paul Walker as one of their own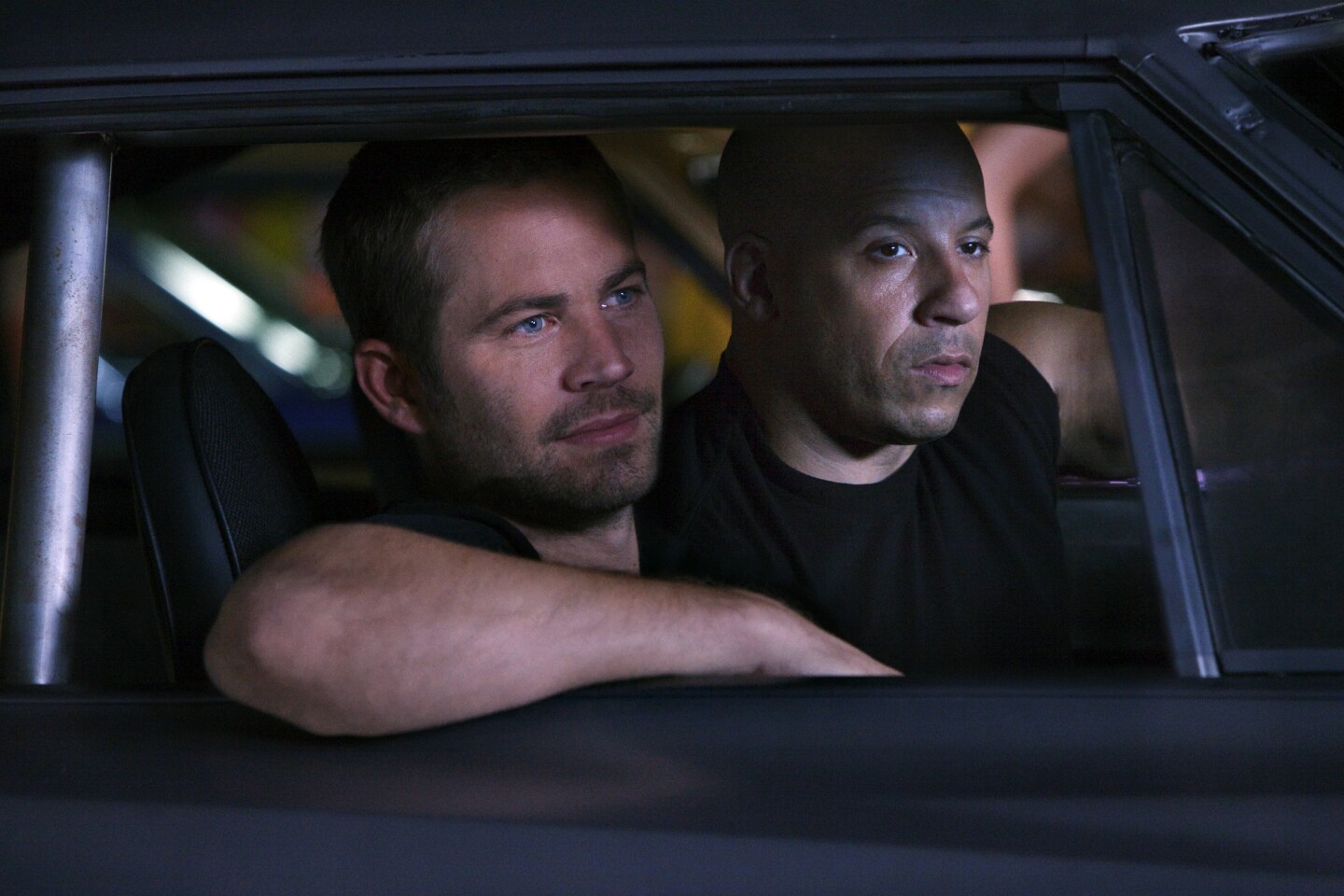 Paul Walker, who died at 40 in car crash in Valencia, had been filming Fast Five with costar Vin Diesel at the time of his death.
(Jaimie Trueblood / Universal Pictures)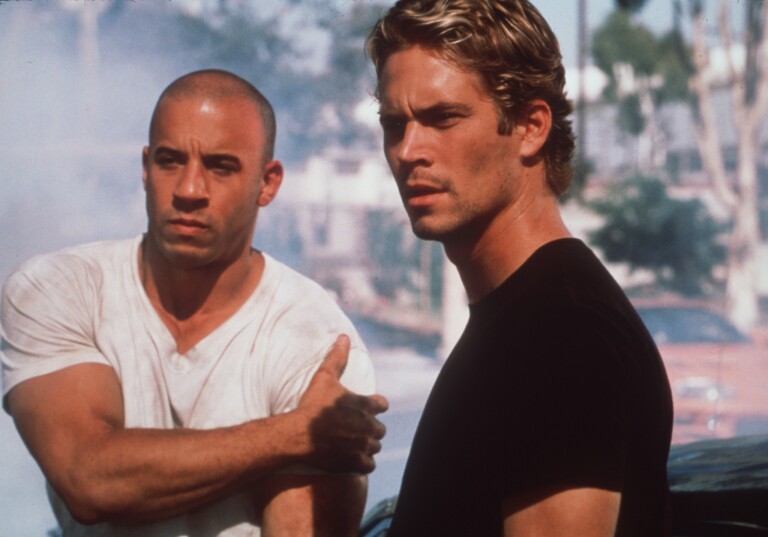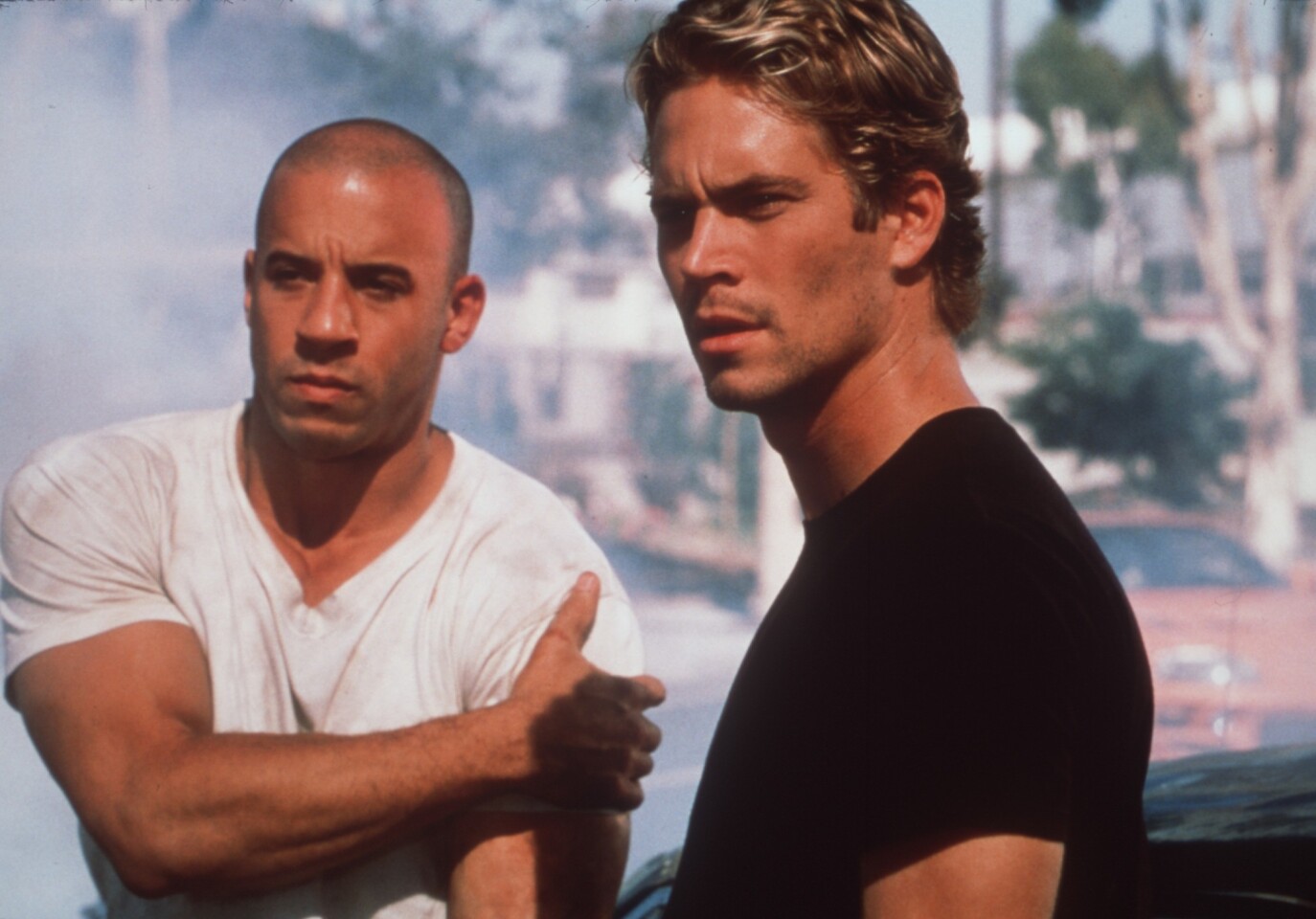 Vin Diesel and Paul Walker drive the city streets as if they own them in the movie "The Fast and the Furious."
(Bob Marshak / Universal Studios)
Mia (Jordana Brewster) finds herself attracted to Brian (Paul Walker) unaware that he's an undercover cop in the movie "The Fast and the Furious."
(Bob Marshak / Universal Studios)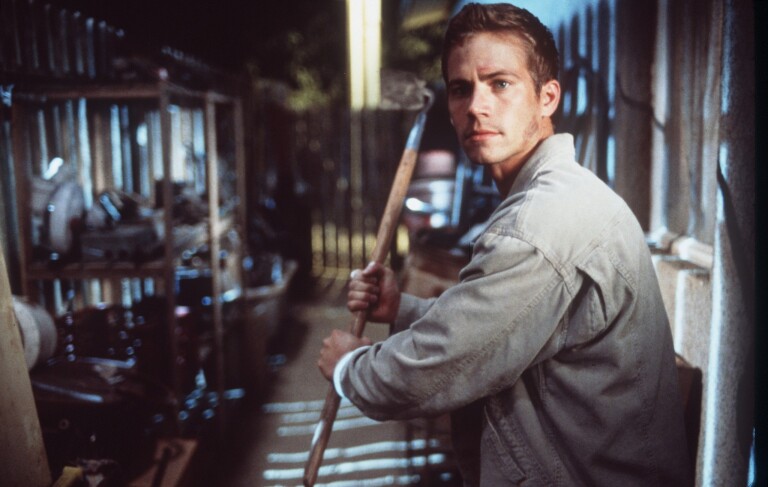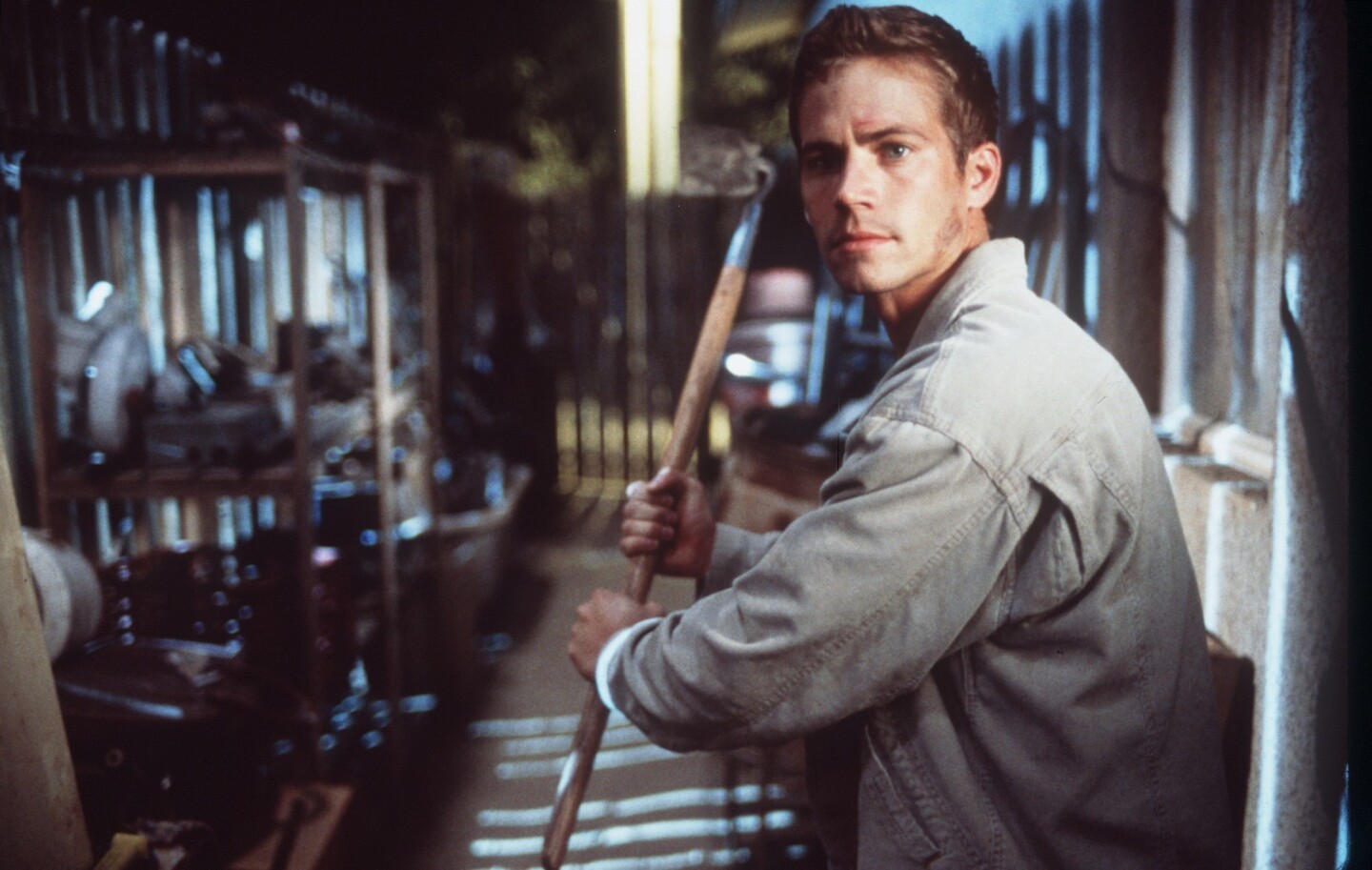 Paul Walker as Lewis in the movie "Joy Ride."
(Richard Foreman / 20th Century Fox)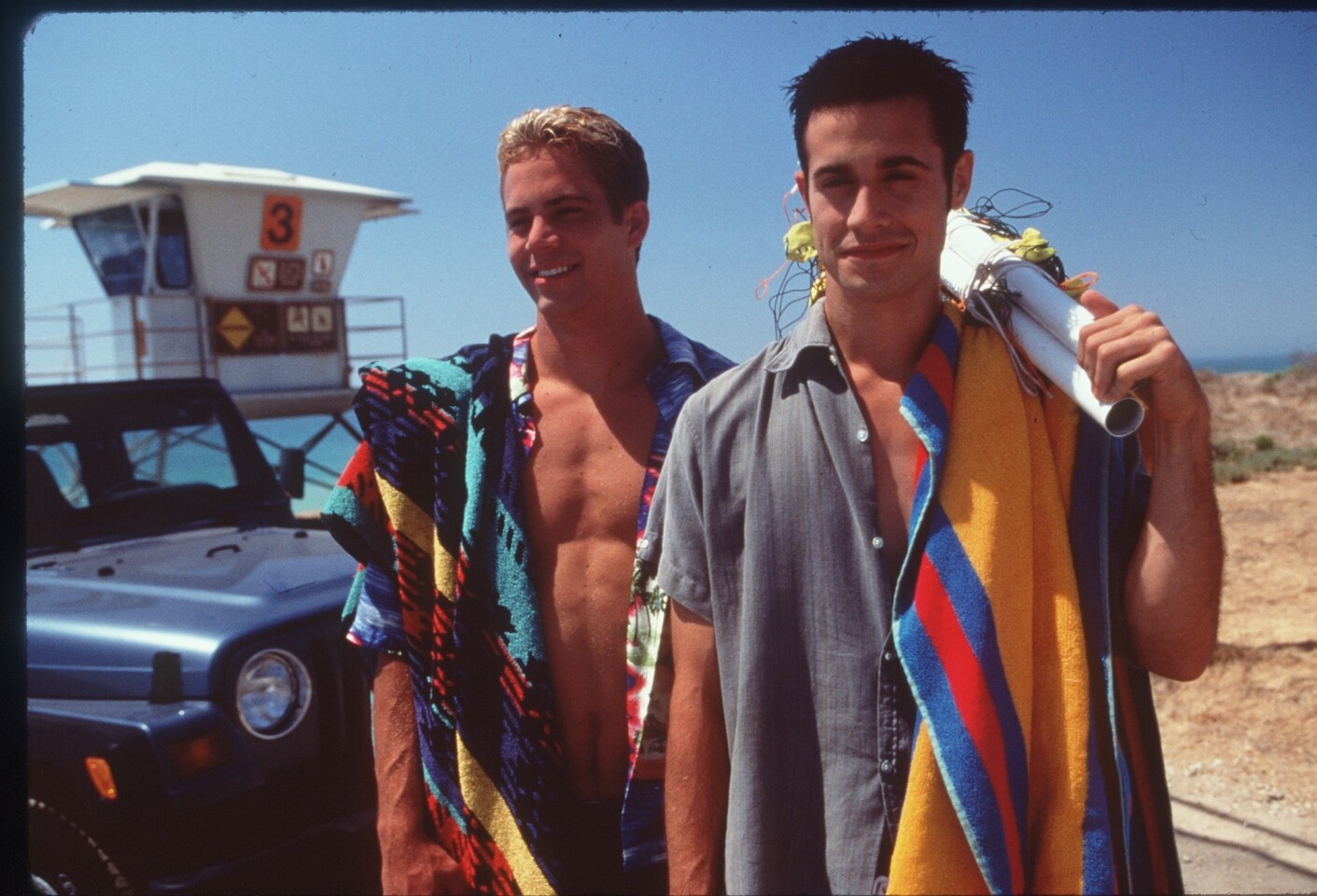 Paul Walker and Freddie Prinze Jr. in Robert Iscove's "She's All That" a 1998 Miramax release.
(Claudette Barius / Miramax Films)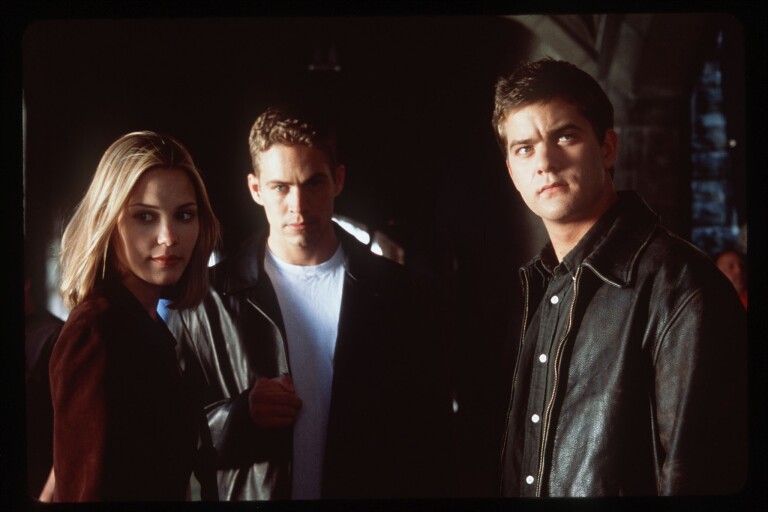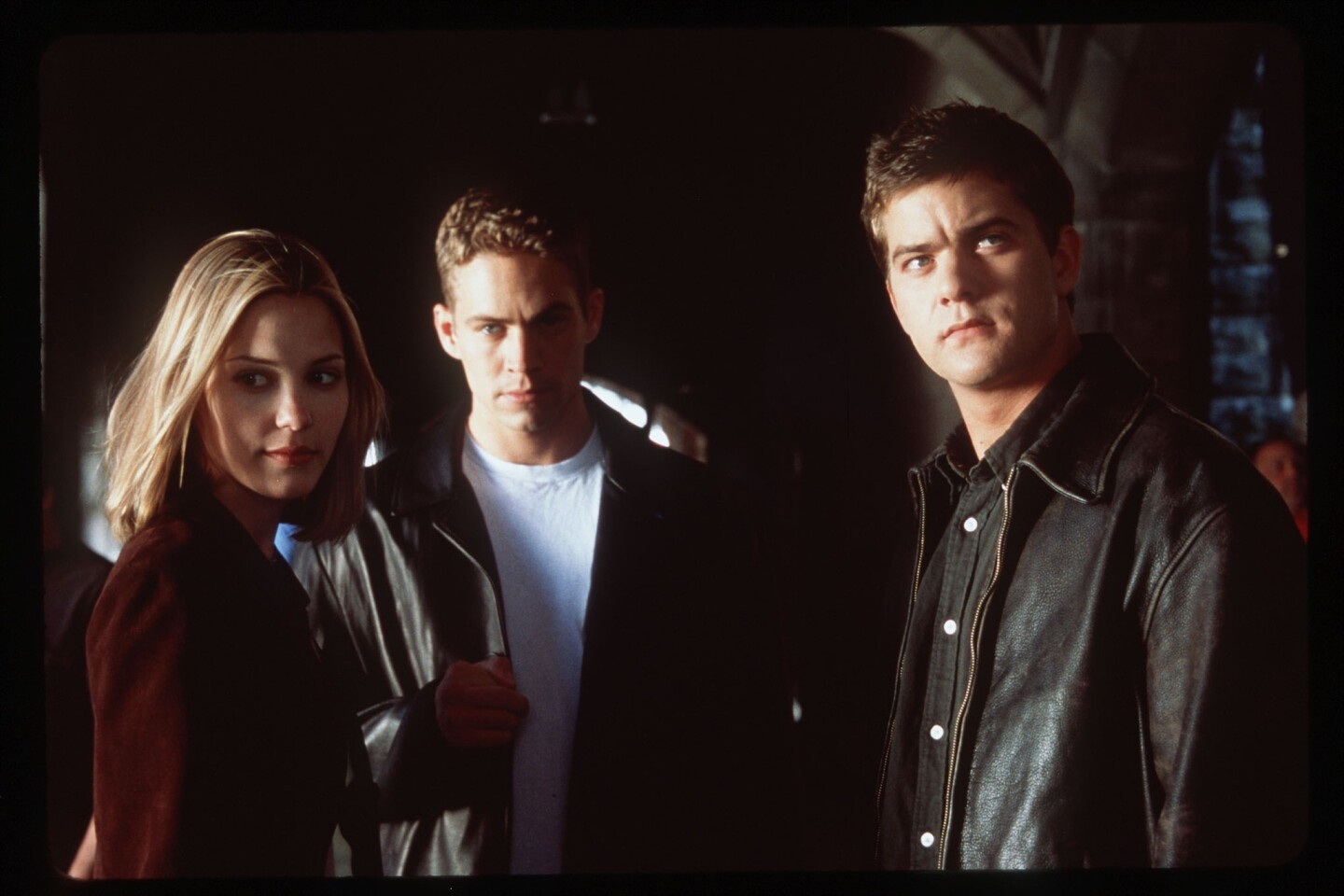 Leslie Bibb, Paul Walker and Joshua Jackson star in "The Skulls," released in 2000.
(George Kraychyk / Universal Pictures)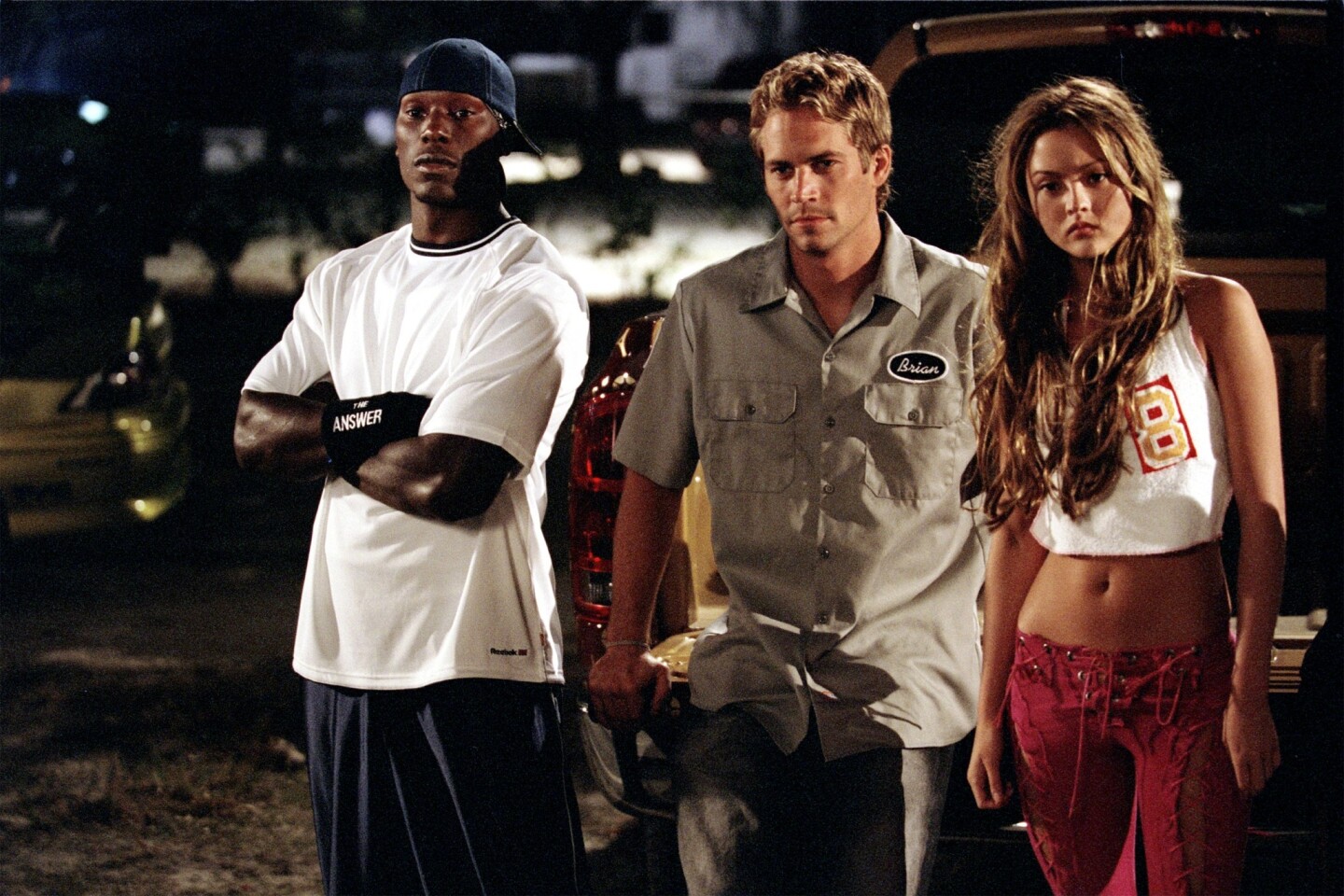 Tyrese, Paul Walker and Devon Aoki of the movie "2 Fast 2 Furious."
(Eli Reed / Universal Studios)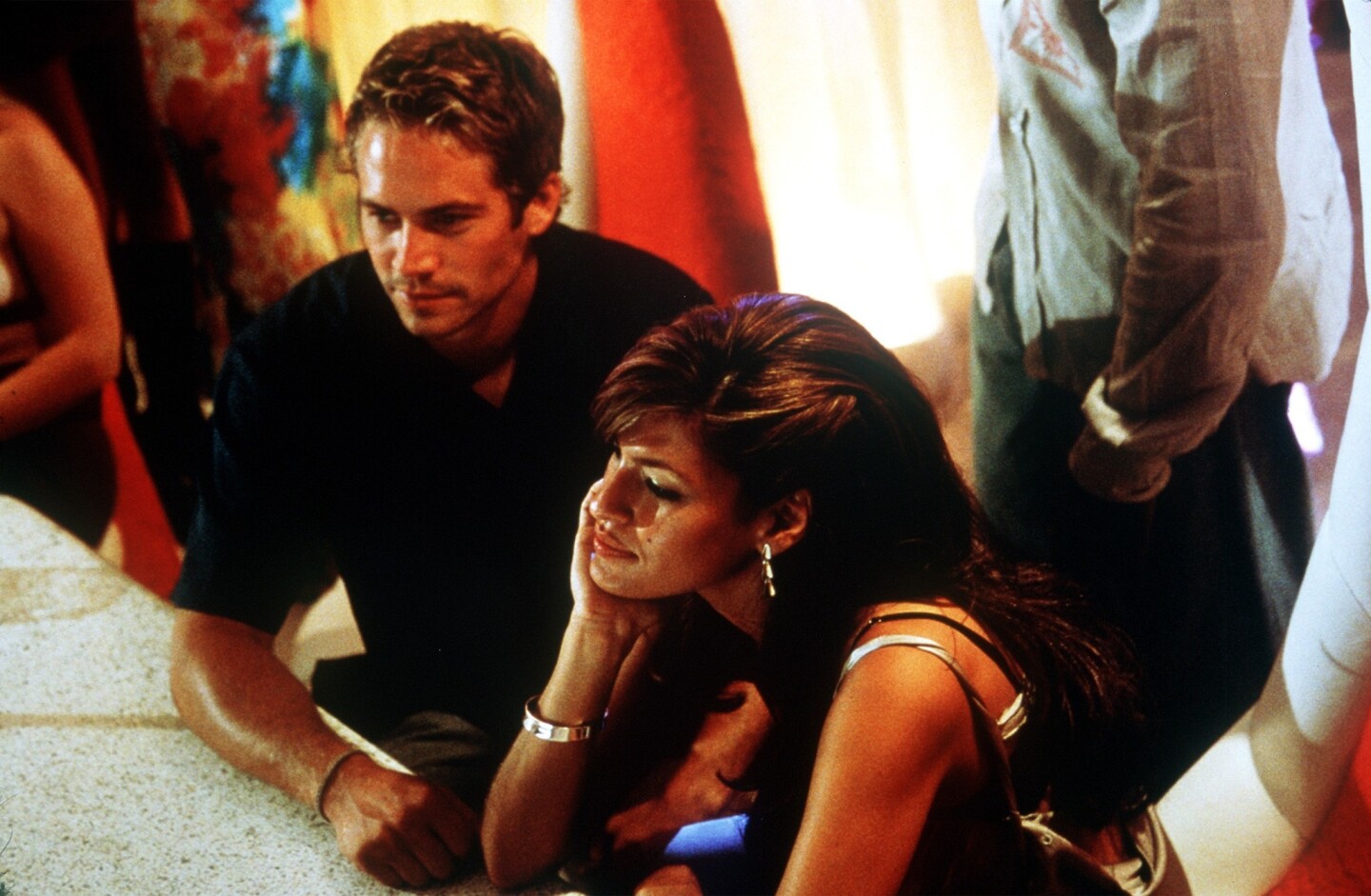 Paul Walker as Brian O'Conner and Eva Mendes as Monica Puentes on the set of the movie "2 Fast 2 Furious."
(Eli Reed / Universal Studios)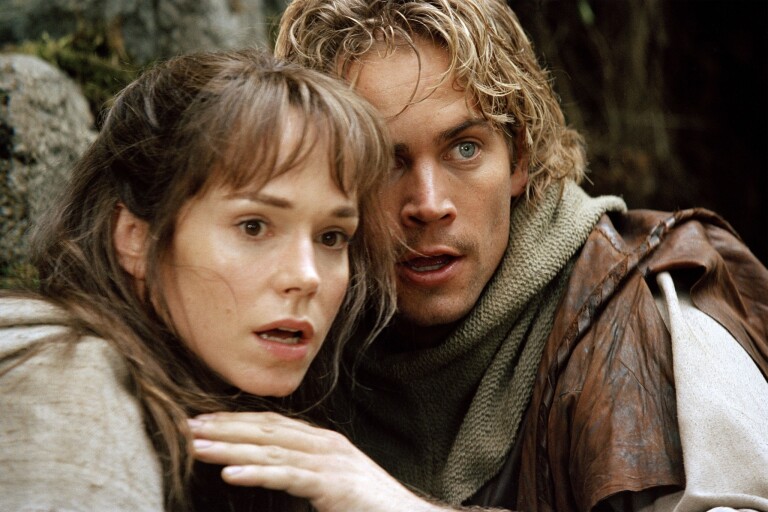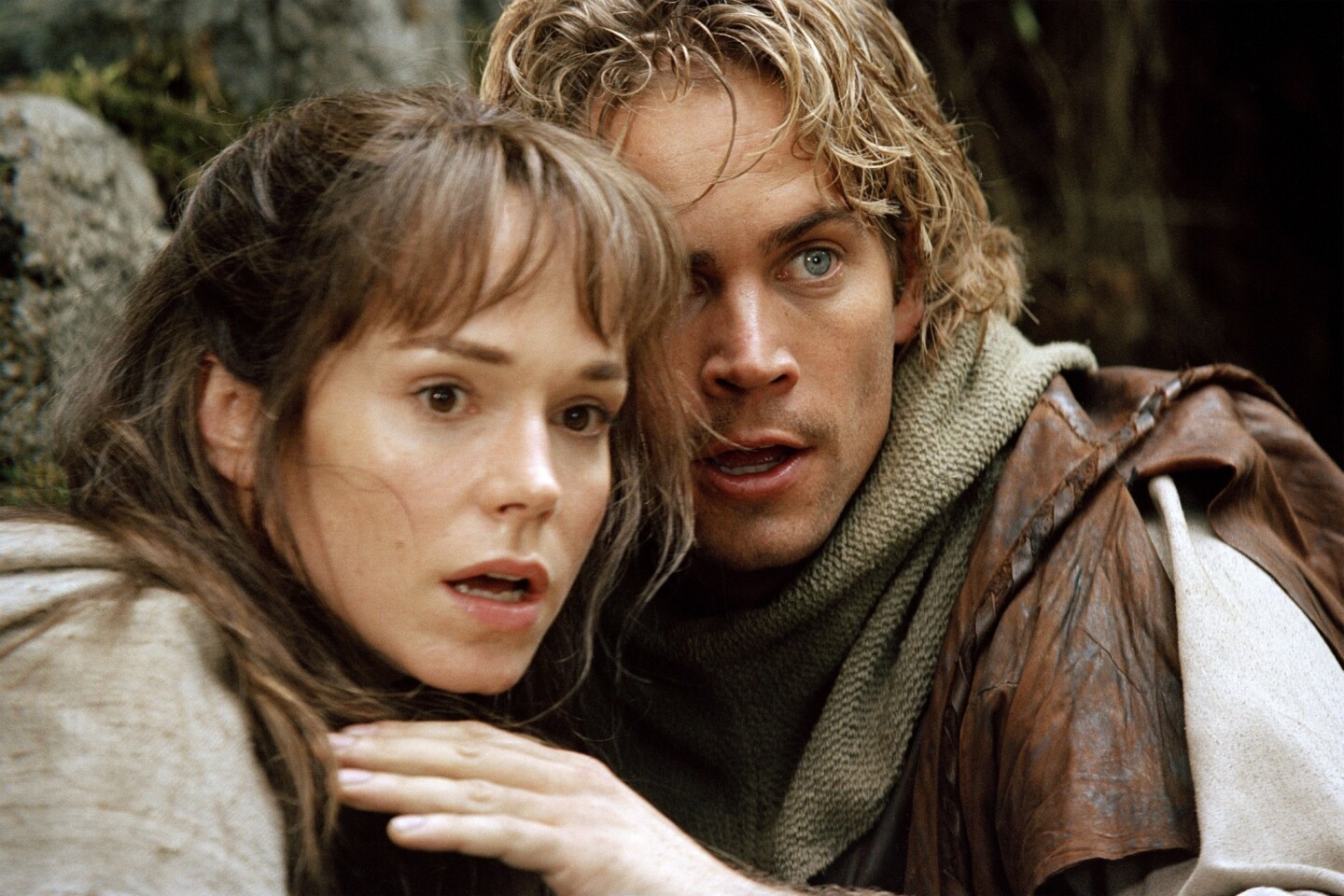 Frances O'Connor as Kate Ericson and Paul Walker as Chris Johnston in the movie "Timeline."
(Philippe Bosse / Paramount Pictures)
Penelope Cruz and Paul Walker in the movie "Noel."
(Takashi Seida / Red Rose Production)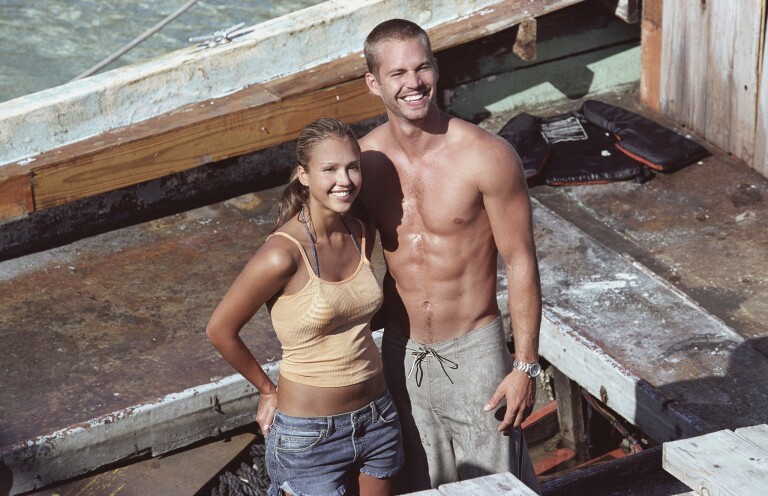 Jessica Alba and Paul Walker star as Sam and Jared in the movie "Into the Blue."
(John P. Johnson / MGM Pictures)
Paul Walker as mob member Joey Gazelle in the 2006 crime drama "Running Scared."
(Larry D. Horricks / New Line Productions)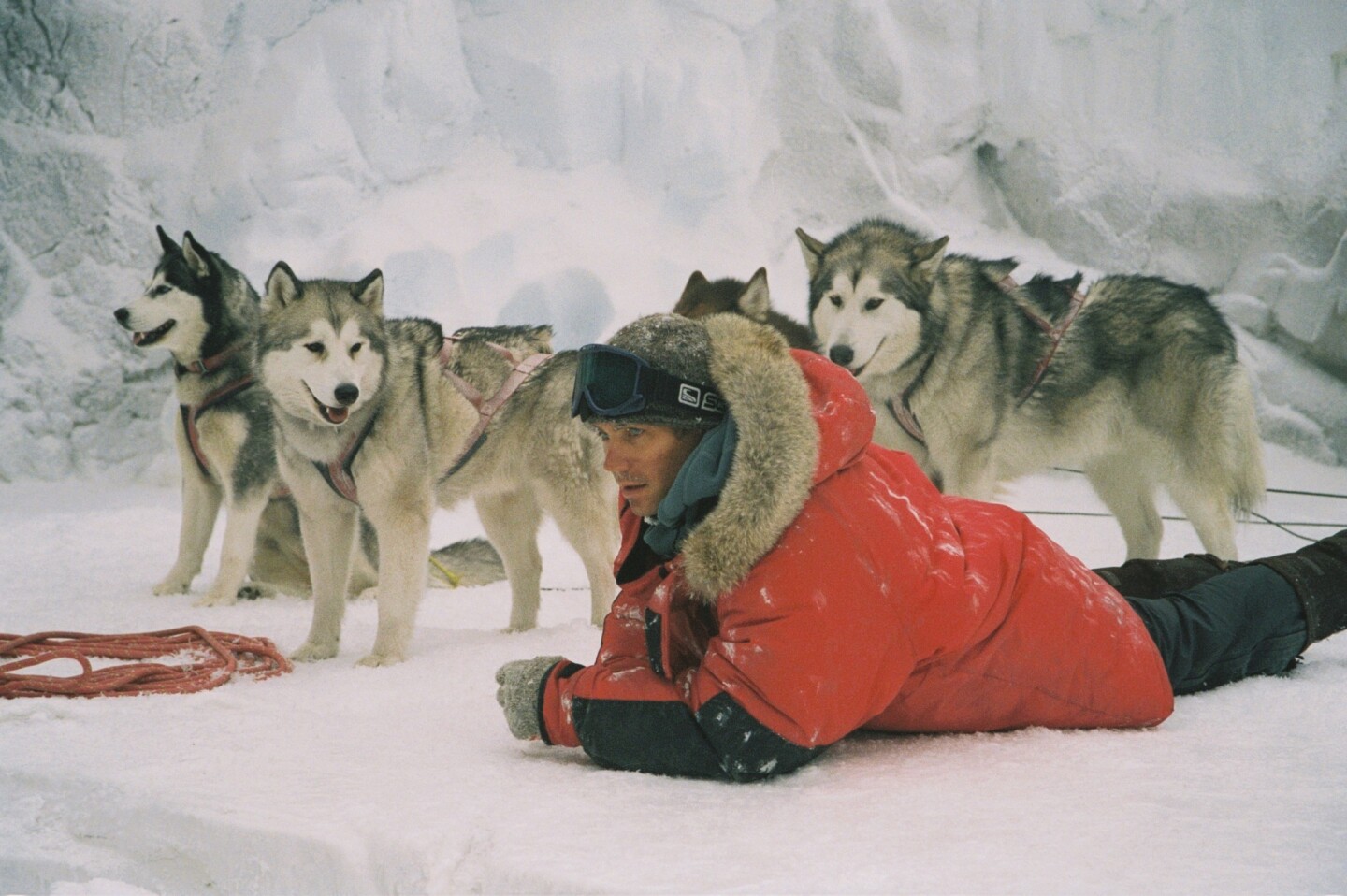 Paul Walker, (pictured), Jason Biggs and Bruce Greenwood play three members of an Antarctic scientific research team forced to leave behind, then later attempt to rescue, their loyal sled dogs after an accident in the movie "Eight Below."
(Chris Large / Winking Productions GmbH amp Co)
Walter Gust (Stark Sands, left) and Hank Hansen (Paul Walker, right) prepare for the battle of Iwo Jima in DreamWorks Pictures and Warner Bros. Pictures movie "Flags of Our Fathers".
(Merie W. Wallace / Warner Bros.)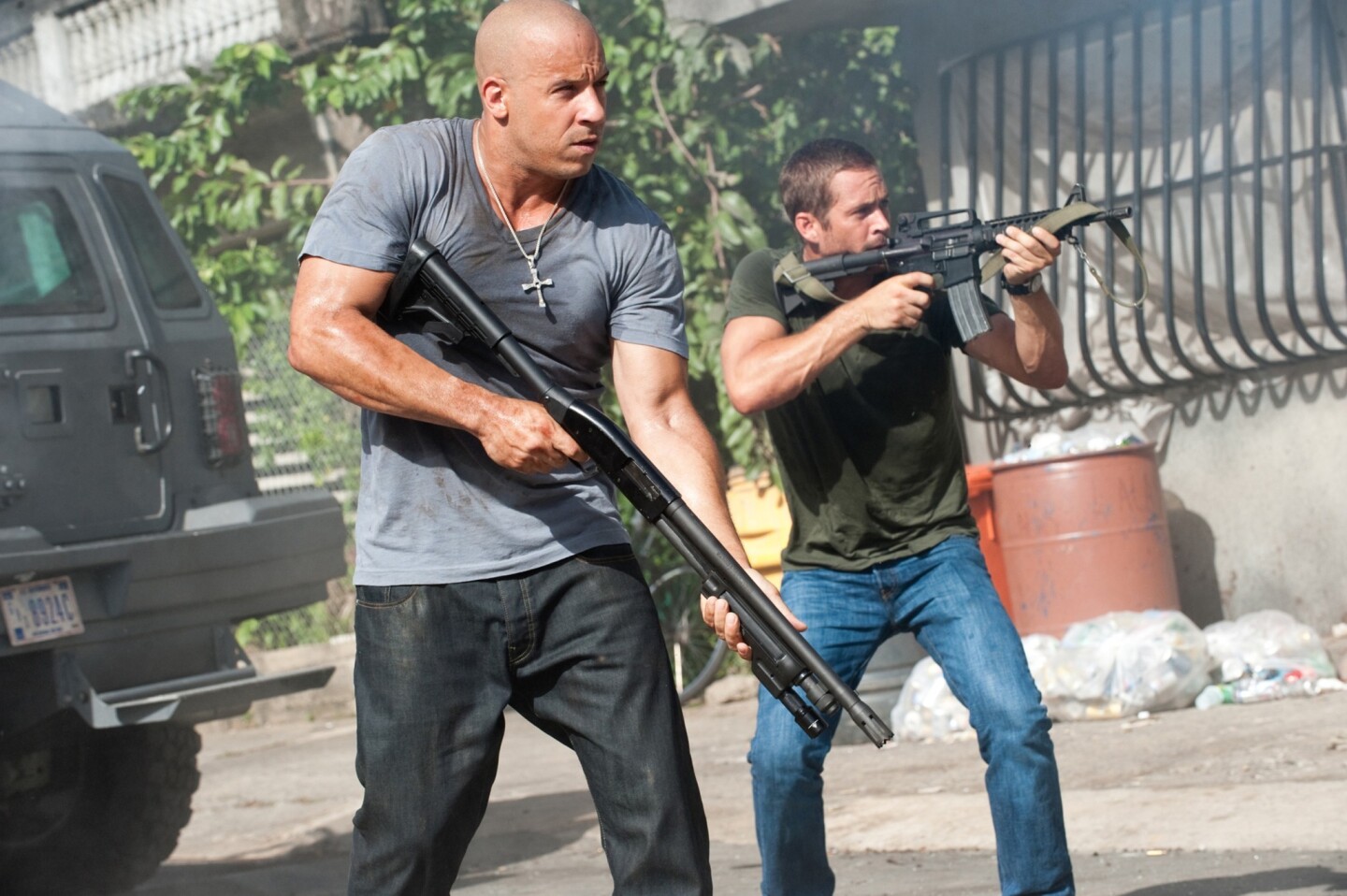 Vin Diesel and Paul Walker in a reunion of returning stars from every chapter of the explosive franchise built on speed in the movie "Fast Five."
(Jaimie Trueblood / Universal Pictures)
Paul Walker in "Fast & Furious 6," which hit theaters in May.
(Giles Keyte / Universal Studios)
Paul Walker, Dwayne Johnson and Vin Diesel reunite for "Fast & Furious 6."
(Giles Keyte / Universal Studios)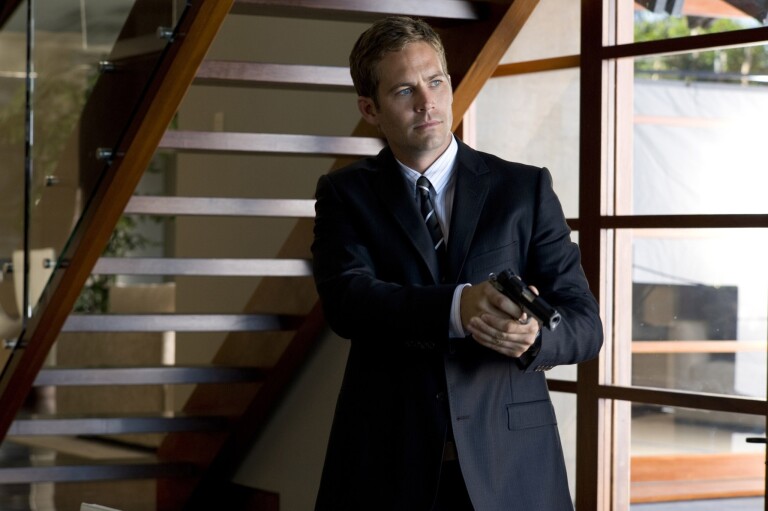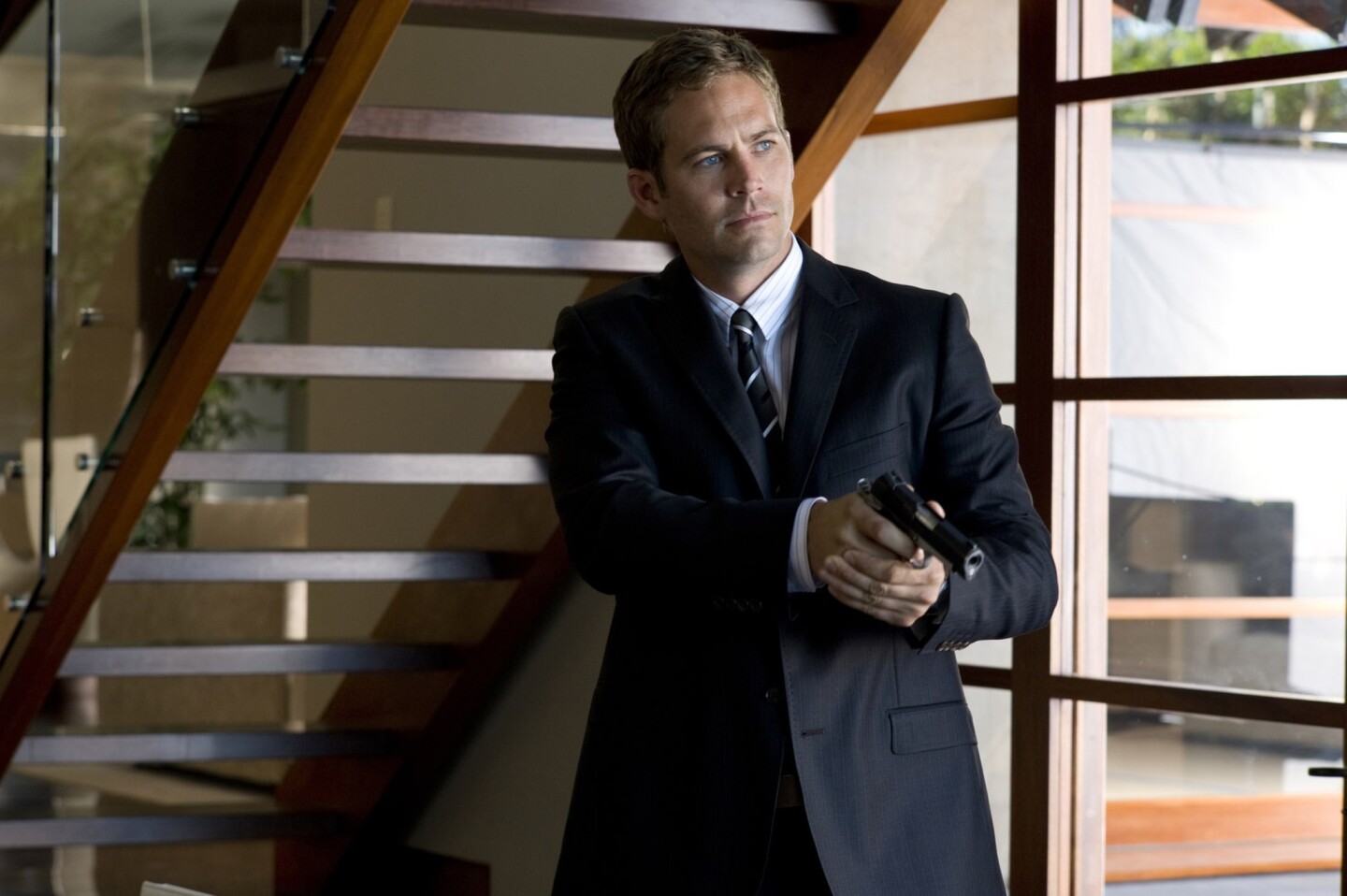 Paul Walker stars in Screen Gems' action thriller "Takers."
(Suzanne Tenner / Screen Gems)
Paul Walker starred in and executive produced the thriller "Vehicle 19."
(ILZE KITSHOFF / Ketchup Entertainment)
On weekends or late at night, the whine of high-performance engines echoes across an industrial park and nearby hills in Santa Clarita. In daylight, dramatic skid marks on the mostly unlined roadway are evidence of racing and burnouts.
Speed aficionados know the spot well, on the far side of the 5 Freeway from the Magic Mountain theme park. They come to try their hand at "drifting," over-steering so that the tail ends of their Nissans and Mitsubishis slide and shimmy through a spot called Hercules Curve.
Last Saturday, it was Paul Walker, star of the "Fast & Furious" film series — who was in a $400,000 sports car zooming down one of those broad roads. Investigators say Walker and driver Roger Rodas were driving in a Porsche Carrera GT whey they slammed into trees and a concrete light standard. Both the 40-year-old actor and his 38-year-old friend were burned beyond recognition.
Investigators are still trying to determine how fast the 605-horsepower Porsche was going. The cars are capable of reaching 60 mph in under four seconds and 100 mph in under seven.
But saddened car enthusiasts had already drawn one conclusion: They had lost one of their own. Walker was not just an actor, who was to return this week to filming his sixth "Fast & Furious" movie, but a real car "tuner" and a serious driver who had a need for speed.
Like Steve McQueen and Paul Newman before him, Walker's enthusiasm for cars went well beyond the Hollywood screen. The Glendale native had made enough money that he kept a warehouse full of prized vehicles and later opened a business, Always Evolving, that customized and sold high-performance cars.
Rodas, who had started as the actor's financial advisor, helped Walker set up Always Evolving, a popular spot to fix or ogle street racers. And the two took to racing together, including in a 25-hour endurance race several years ago, in which they teamed with two professional drivers.
The two had been holding a fundraiser at their car shop Saturday to raise money for survivors of the typhoon in the Philippines when they decided to take the Porsche out for a spin. A few minutes later, witnesses reported hearing a boom and others happened upon the sleek red sports car engulfed in flames on Hercules Street.
When the "Fast & Furious" franchise made its debut in 2001, some hard-core tuners were put off by mistaken design details and other miscues. But they warmed to Walker, especially when they learned that he had acquired a Nissan GT-R, the model he drove in the first of the films.
They began to see him as the authentic article. He wasn't just a standard Mercedes-Benz or Rolls-Royce guy. They heard him gush about the Nissan and other sports cars. They found him on an invitation-only Facebook group designed for car purists. They saw him at rallies, where he would arrive without fanfare or a trace of "star" attitude.
Associates say Walker employed the same spirit in his charitable work. He formed Reach Out Worldwide to rush doctors, nurses, paramedics, heavy equipment operators and others to disaster zones. Sometimes he would join in, arriving, for instance, to help clean up a tornado-devastated town in Alabama last year with no notice to media or officialdom.
Dozens of people gathered Monday at the large impromptu memorial at the crash site, jamming Hercules Street. Alongside a small tree scarred by the burning car stood votive candles, toy cars, a wooden sign with the "The Racer's Prayer" and a green bottle of Castrol motor oil.
"Just seeing him drive, just seeing him behind the wheel, that thrill you got," said Alberto Ramirez, 19, of Downey, driving a low-slung Honda Civic. "He's a big reason for the car I have now and my love of cars."
For many motor heads, Walker and the "Fast & Furious" movies created a perfect bridge from Southern California car culture to the world. On Facebook and Twitter, fans grieved in multiple languages. One fan bid "rest in peace" to his "bruddha."
"It's now a franchise that's bigger than the initial subculture," Edward Loh, the editor-in-chief of Motor Trend magazine said of the movies. "It's now about all cars and all countries and all people who love going fast."
The operators of a Facebook site for car enthusiasts announced a "Memorial Meet" in honor of Walker and Rodas for noon Sunday at the scene of the crash. They asked those participating to "Drive slow, be cautious. Respect what this is for."
California Highway Patrol Sgt. Rick Miler, who works in the Santa Clarita area, said the area around Rye Canyon in Valencia is well known for fast drivers and street racers, who use lookouts and signal their comrades when authorities are bearing down.
"They scatter like cockroaches," Miler said. "They are pretty hard to catch. Usually when do catch them it is planned operation by us."
Locals say street racing is a common sight. "It's a great road for racing your car up and down because its sweeping curve," said Alan Lyon, a business owner in the area. "If you come up here at 10 or 11 at night, you'll hear the performance cars racing in the area."
Capt. Mike Parker of the L.A. County Sheriff's Department said there was no indication that Walker and Rodas were involved in a race at the time of the crash. Investigators found no evidence of any massive fluid leaks from the vehicle prior to the crash, as has been rumored on social media sites.
Parker said that though the area is known for some traffic accidents it is "not in the top 20 locations for collisions in the city, in fact it is significantly lower."
Steve McCord, the general manager of Galpin Auto Sports in Van Nuys, knew Rodas and said he doubted the accomplished driver had been racing. Rodas had shown promise recently as a rookie driver on the Pirelli World Challenge racing circuit. Such serious drivers "typically never display their racing prowess in the community," McCord said. "They save it for the track."
Motor Trend's Loh said Walker's death would continue to resonate with car and racing fans.
"He really, really liked cars. He could talk about it. It was almost childlike in how much you could see the enthusiasm," Loh said. "Everybody has this sort of sickness about these cars, and when you recognize someone who has this same affliction, it's very powerful."
Times staff writers Hailey Branson-Potts and Samantha Schaefer contributed to this report.
---
Get breaking news, investigations, analysis and more signature journalism from the Los Angeles Times in your inbox.
You may occasionally receive promotional content from the Los Angeles Times.