Forest Service releases Station fire transcripts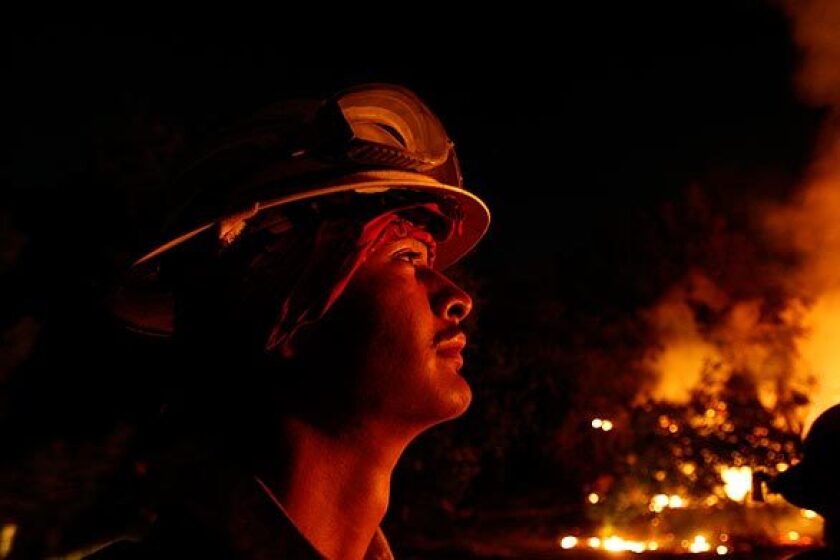 Los Angeles Times
The U.S. Forest Service said Thursday that dispatch recordings illustrate that the agency aggressively attacked last year's Station fire with the nearest available planes, but the conversations also show that officials did not place a commander's orders for air tankers on the critical second morning of the blaze.
In the telephone exchanges, dispatchers and firefighters become alarmed at the overnight spread of the flames in the Angeles National Forest and note that the commander has asked that the tankers and other aircraft arrive by 7 a.m.
Shortly after midnight, however, dispatchers say that the Forest Service will divert tankers from a nearby fire in the morning, instead of ordering them through a regional operations center. "We're going to be assigning two air tankers from [the] fire over there," a dispatcher says.
"... diverting two air tankers?" says another speaker identified only as Operations. (Names were redacted from the transcripts.)
"Yeah," the dispatcher says.
The diverted tankers did not start reaching the Station fire until about 9 a.m., after the flames had jumped a key defense line and began raging out of control. The fire became the largest in Los Angeles County history, burning 250 square miles and destroying scores of homes and other structures. Two county firefighters died while defending their Mt. Gleason camp.
The transcripts released Thursday largely echo radio dispatch recordings The Times obtained earlier. Forest Service officials have said they did not discover the telephone recordings until this summer.
A federal inspector general is investigating whether laws were broken when the recordings were not turned over last year to a Forest Service review team and The Times.
The investigative arm of Congress is conducting a broader probe of the fire, examining the Forest Service's decisions and tactics, including whether there were avoidable delays in getting aircraft to the blaze on the morning of Day 2.
In an interview, Forest Service Chief Tom Tidwell said the transcripts show that "the dispatchers did understand the seriousness of this fire ... and they found the closest available air tankers."
But California Department of Forestry and Fire Protection officials have said that they had tankers available that could have been over the flames at 7 a.m. or soon after.
Don Feser, former fire chief for the Angeles National Forest, said the transcripts underscore that not enough was done to deploy the aircraft as quickly as possible and raise questions of whether there was a "void in command and control."
The transcripts also contain apparently joking comments about the fire burning the entire forest. In a statement, Tidwell said the remarks were "unfortunate."
--
paul.pringle@latimes.com
---
The stories shaping California
Get up to speed with our Essential California newsletter, sent six days a week.
You may occasionally receive promotional content from the Los Angeles Times.