Daughter of actor Paul Walker files wrongful-death suit against Porsche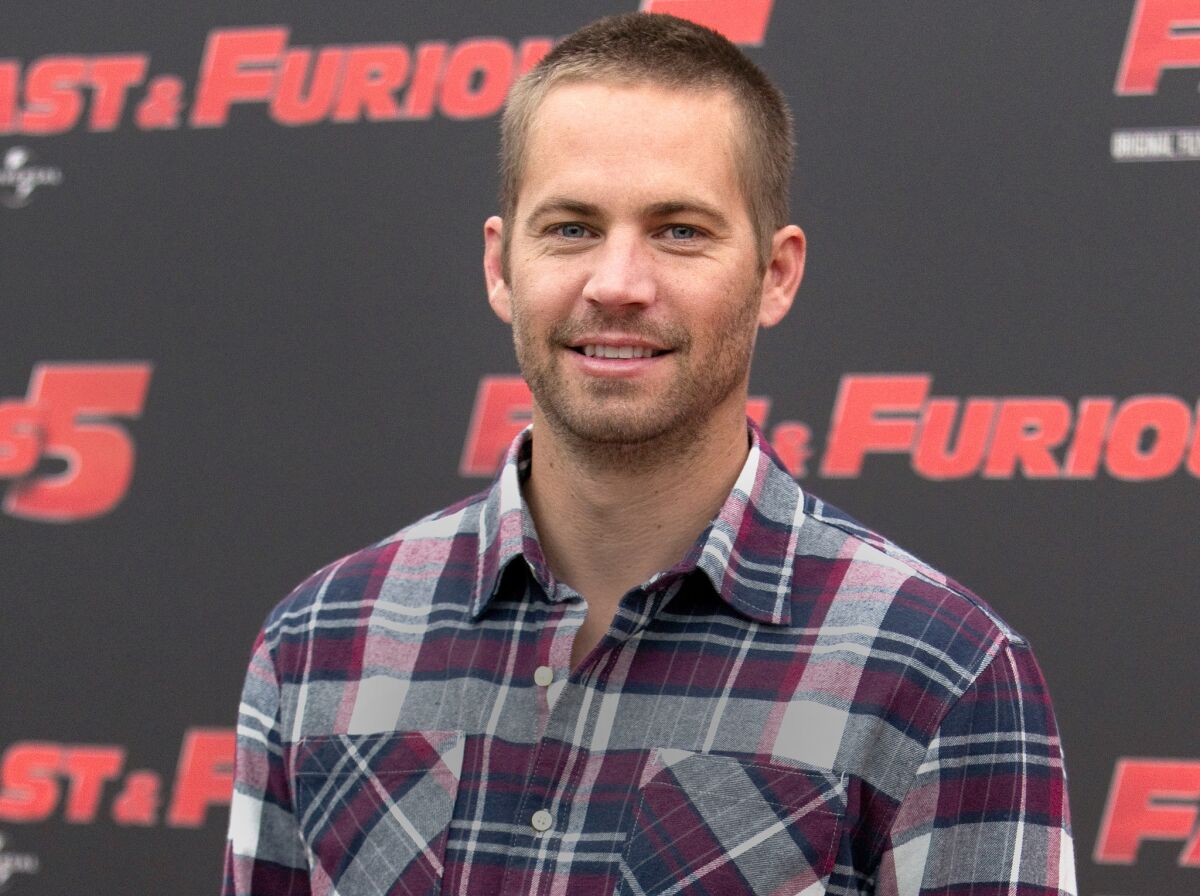 The teenage daughter of actor Paul Walker filed a wrongful-death suit Monday against Porsche AG, alleging defects in the car that the 40-year-old star of "The Fast and the Furious" franchise rode in when he was killed in a fiery crash nearly two years ago.
Meadow Walker, 16, alleges the German automobile manufacturer took safety shortcuts while loading the Porsche Carrera GT with a 605-horsepower engine capable of up to 205 mph and marketing it as a race car licensed for the road.
According to the complaint, Porsche AG knew the Carrera GT had a history of instability but failed to add a control system to address that issue. It also installed the model's seat belts in such a way that when the car fractured on impact, the shoulder belt anchor was yanked along with the rear engine compartment while the seat belt anchor stayed put.
"This snapped Walker's torso back with thousands of pounds of force, thereby breaking his ribs and pelvis, flattening his seat and trapping him in a supine position, where he remained alive until the vehicle erupted into flames one minute and 20 seconds later," the lawsuit alleges.
Walker's daughter accuses Porsche of trimming the vehicle's weight by installing side door reinforcement bars made of a weaker material than is used in more common cars, such as the Honda Civic, and of using a fuel hose that lacked fittings that would break free if the car were in a crash. Instead, the hose tore and helped create a fire.
Meadow's attorney, Jeff Milam, released a statement that said his client filed the suit "with great reluctance" and will not be commenting on it.
"She's a teenage girl who is still dealing with the tragic loss of her father," the statement said. "The bottom line is that the Porsche Carrera GT is a dangerous car. It doesn't belong on the street."
The suit also names Porsche Cars North America and Beverly Hills Porsche as defendants. Porsche representatives did not return requests for comment.
On Nov. 30, 2013, Walker — on a break from filming "Furious 7" — attended a charity event at a Valencia motor sport company owned by his friend and financial advisor, Roger Rodas. Afterward, Rodas got behind the wheel of his 2005 Porsche Carrera GT, which he had purchased off his lease two weeks earlier. Walker sat in the passenger seat.
Authorities believe the car was traveling at more than 90 mph before it slammed into trees and a concrete street light about 3:30 p.m. on Hercules Street in Santa Clarita.
Reports by the L.A. County Sheriff's Department and the California Highway Patrol show that investigators found unsafe speed and not mechanical problems to be responsible for the crash. Investigators reached those conclusions after consulting with Porsche technicians.
Interested in the stories shaping California? Sign up for the free Essential California newsletter >>
The lawsuit, however, says the vehicle was traveling 63 to 71 mph when it suddenly went out of control.
Walker died within seconds of the crash from a combination of traumatic injuries and burns, according to the Los Angeles County coroner's office. Rodas, 38, was killed on impact. His widow filed a similar suit last year. In that case, Porsche denied any mechanical defects in the Carrera GT.
Meadow is Walker's only child and the sole heir to his estate, estimated to be worth about $25 million at the time of his death.
This month, on what would have been her father's 42nd birthday, Meadow announced on social media the launch of the Paul Walker Foundation, a nonprofit that will provide grants to those interested in marine science, a subject the actor was passionate about.
"Happy Birthday, I love you," she wrote that day on Instagram, posting a photo of herself as a toddler in her father's arms.
For more Southern California news, follow @corinaknoll.
ALSO:
2 men arrested in slaying of UCLA student Andrea DelVesco, LAPD says
Shock, mourning after MTV extreme athlete Erik Roner killed in skydiving accident
Naked man covered in blood was 'in a zombie state' as he tried to steal cars in Victorville
The stories shaping California
Get up to speed with our Essential California newsletter, sent six days a week.
You may occasionally receive promotional content from the Los Angeles Times.