PHOTOS: 6.4 and 7.1 earthquakes rattle Southern California
The seismic one-two combo that hit Southern California last week left residents particularly unnerved because it robbed them of the single bit of solace that normally comes with a big quake: the sense that the worst is over.
After the 6.4 magnitude quake hit near Ridgecrest on Thursday, many expected aftershocks that would gradually decrease in strength and frequency. They'd been through it before, in Northridge, Sylmar and Whittier. But when a much larger 7.1 magnitude temblor struck Friday night, the shock quickly gave way to a newfound dread: What's next?
Southern California could experience another sizable earthquake over the next week, seismologists said.
The U.S. Geological Survey has calculated a 27% probability the region will be hit by a magnitude 6 or greater quake in the coming days, according to Caltech seismologist Egill Hauksson.
Sleeping outside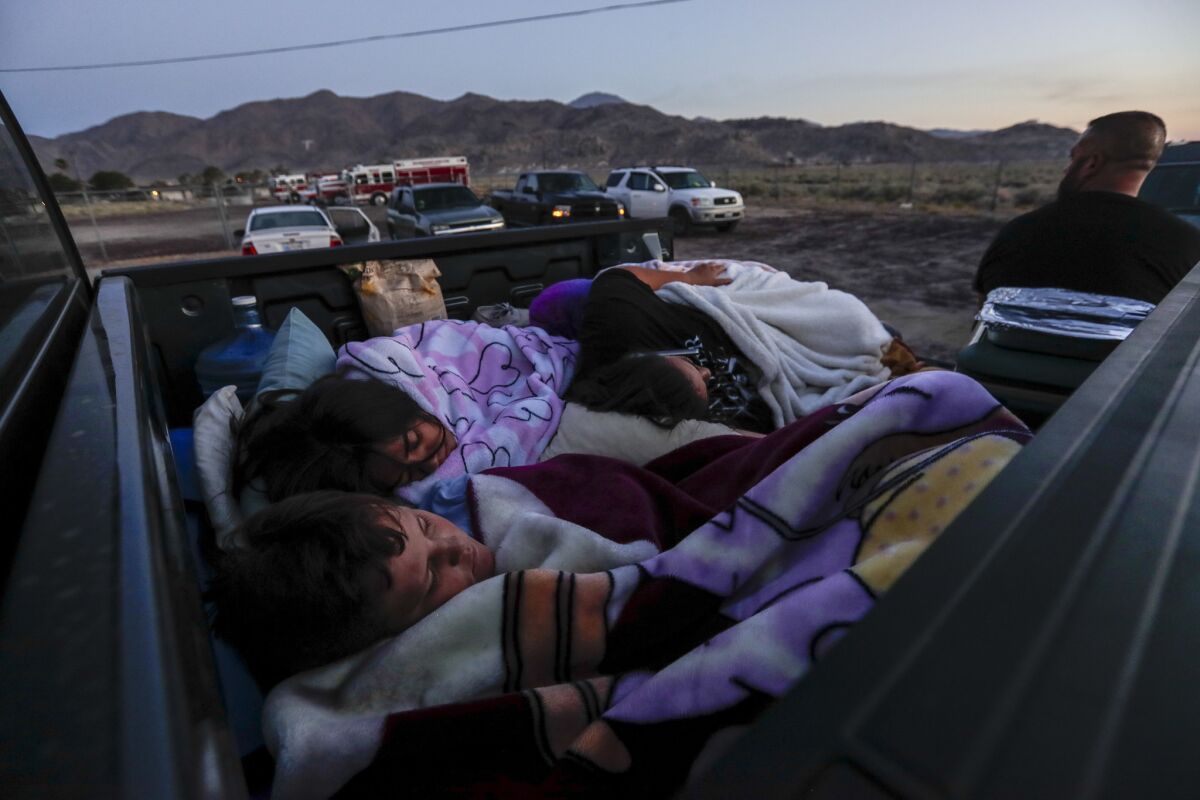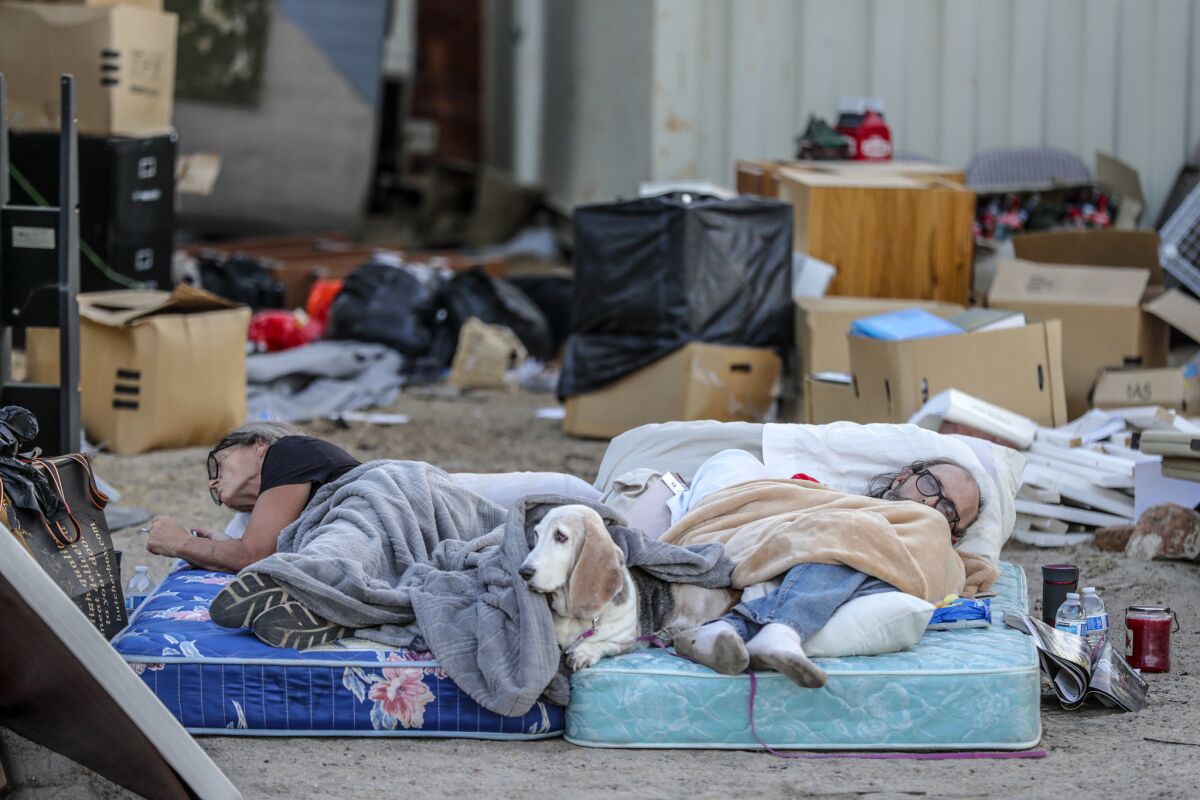 Under the shade of a salt cedar tree, next to a shipping container and near a sign that said "Prayer Changes Things," the Byrds of Trona had camped out overnight and planned to for the foreseeable future.
A sleeping bag was laid out on the patchy grass. Bags of chips and candies surrounded a basket of green apples and fruit on a picnic table. The Byrds — mother Kay; father Fred; sisters Karen and Cynthia Thompson; and the latter's daughter, Brooke — were trying to re-create a household after two major earthquakes. A magnitude 6.4 foreshock on Thursday, then a magnitude 7.1 rumbler the following evening had wrecked their town of 2,000 and left them scared.
No running water in Trona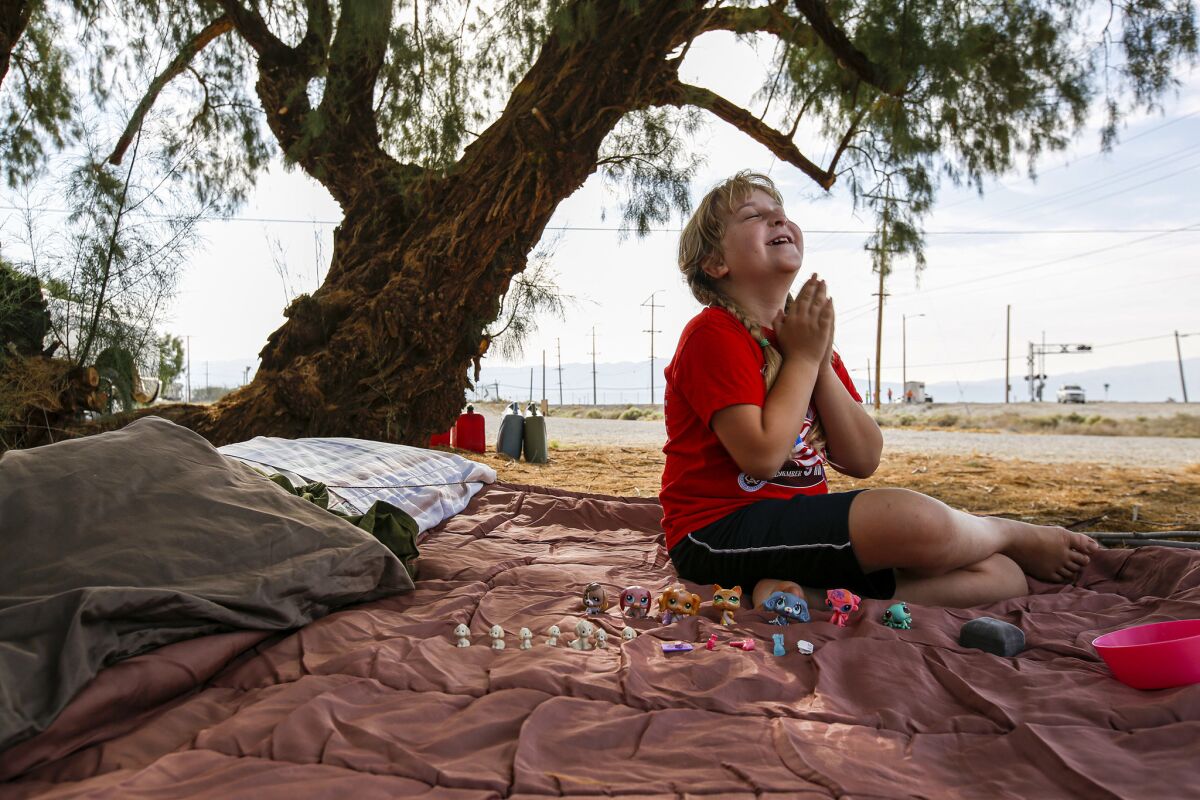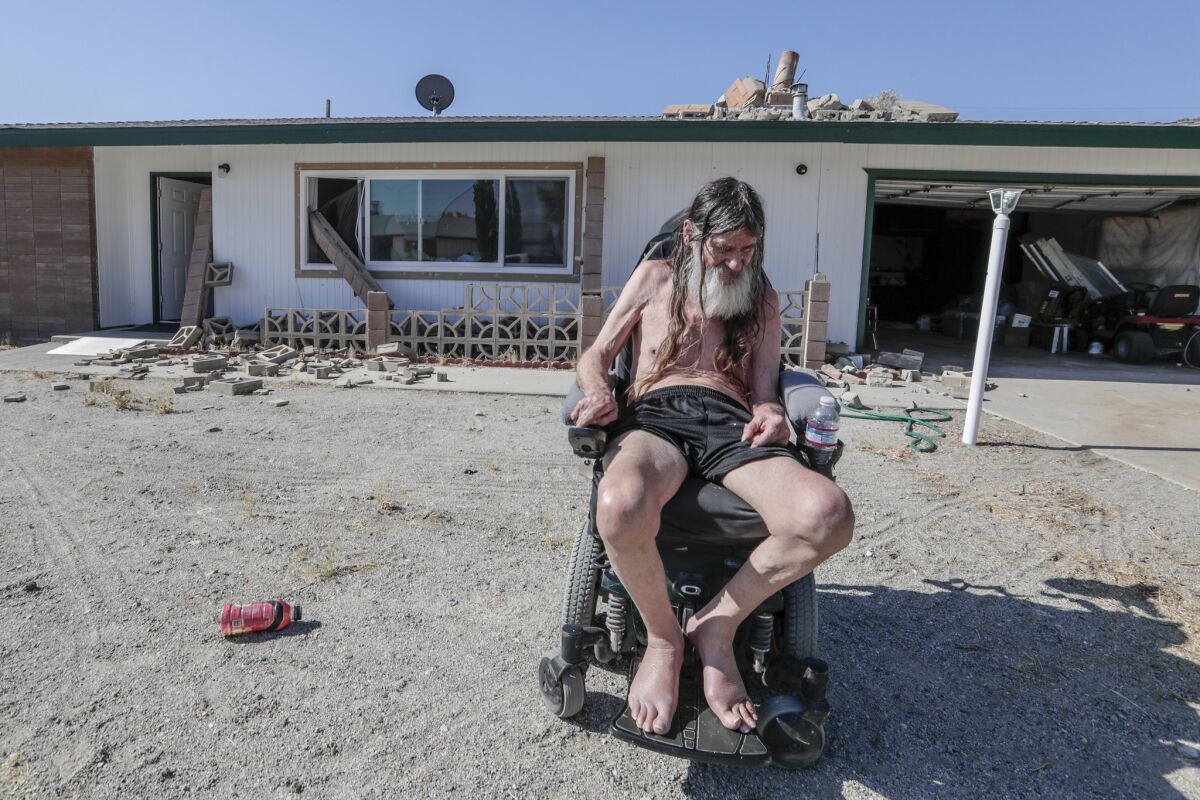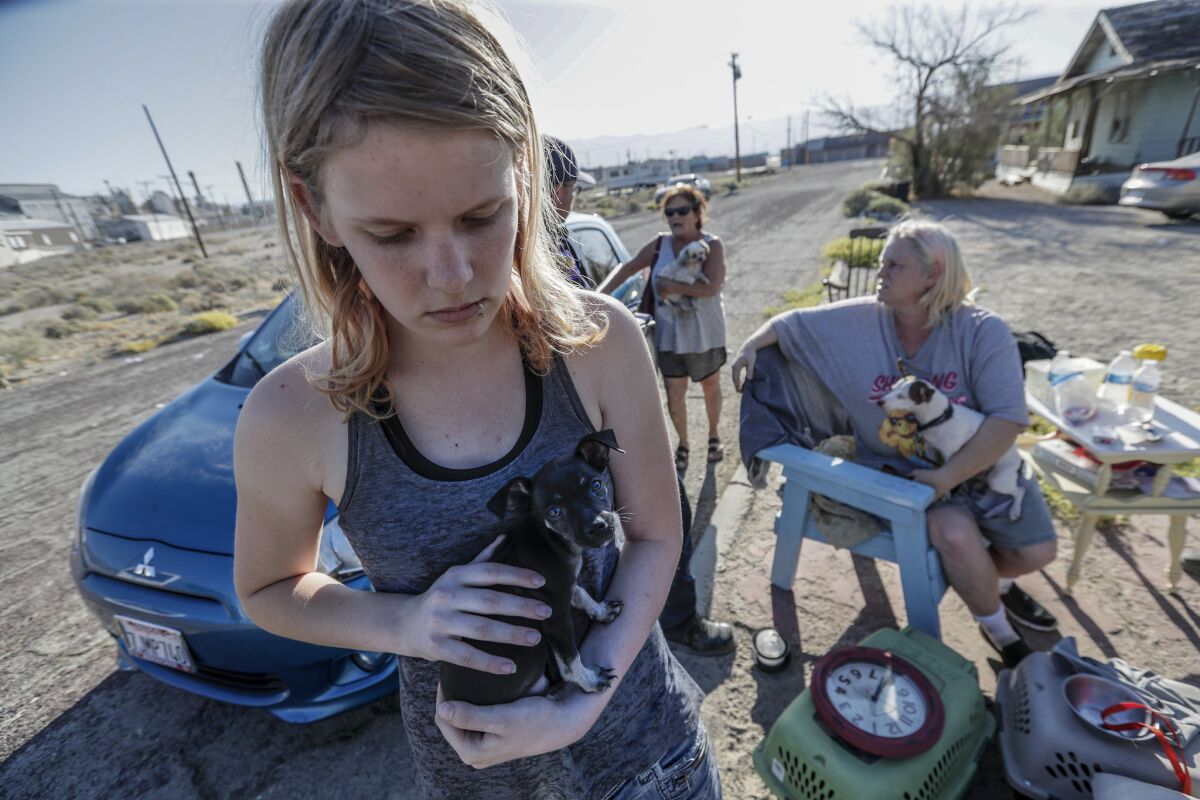 Across Trona, an unincorporated community on the edge of Death Valley long mythologized in California for its desolate location and tough character (the high school football team is one of the few, possibly the only, in the United States to play on an all-dirt field), residents are still cleaning up after the quakes.
And though it's hard enough to live here even in the best of conditions, many Tronans say they now face a reckoning about their future.
Cleaning up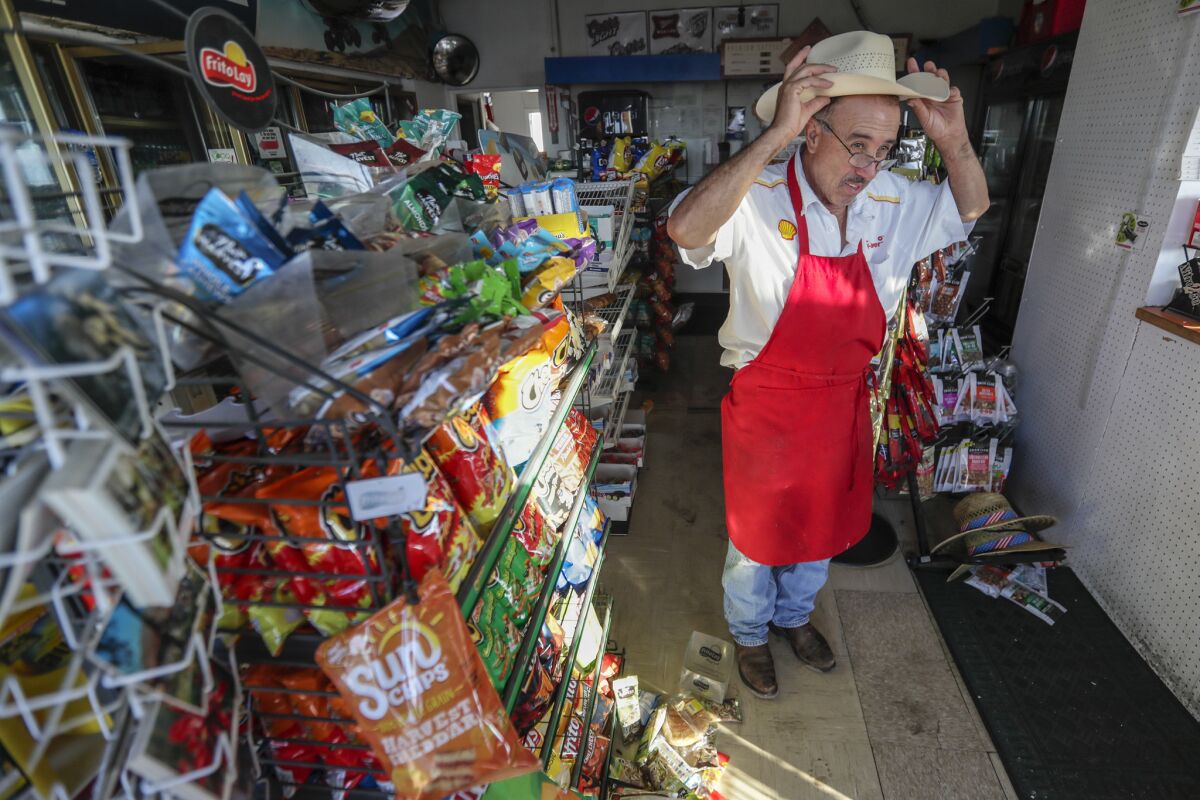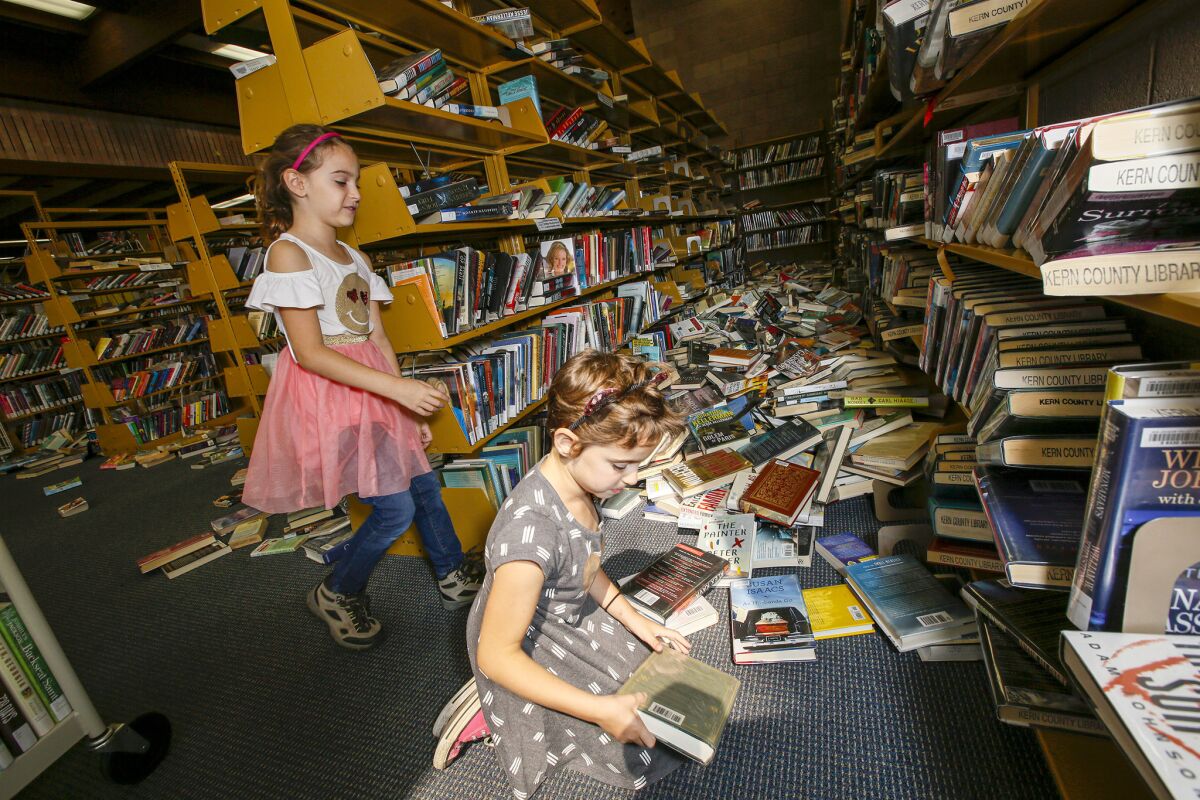 Though many storefronts in Ridgecrest looked to be intact and residents were out and about on Saturday, it's clear there is a lot of work ahead. Many businesses remained closed because of damage and several homes at the mobile home park Trousdale Estates were red-tagged.
Damage assessment
Kenneth O'Dell, a structural engineer, had arrived from Los Angeles on Saturday with engineer Martin Hudson and his son, geologist Kenneth Hudson, to assess earthquake damage in Trona and nearby Ridgecrest after massive quakes rocked the region.
Their goal was to study the structural damage of the buildings in Trona so they could understand how exactly the earthquakes affected those structures and surrounding areas. These findings, they hoped, could someday be published in a research paper and help guide future geologists and engineers.
Looking forward
"Let's try to start recovering now," Ridgecrest Police Chief Jed McLaughlin told the crowd at a town hall on Sunday. Ridgecrest Regional Hospital is open again, he said, and he urged residents to start reentering their houses and asked them to recognize the emotional toll of the earthquakes.
---
Life is stressful. Our weekly mental wellness newsletter can help.
You may occasionally receive promotional content from the Los Angeles Times.