College admissions scandal generated disgust and outrage. But what exactly was the crime?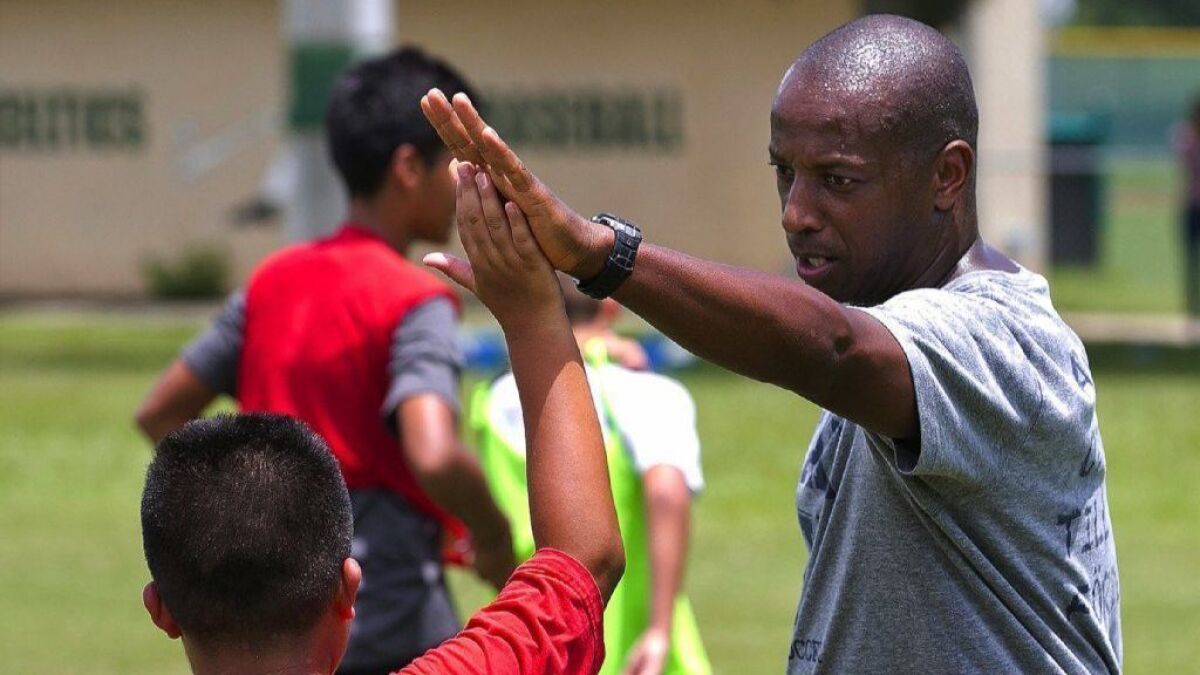 The college admissions bribery case has left people fuming.
Stories of wealthy, well-connected parents allegedly paying large bribes to buy their kids seats in top-tier universities or high scores on college admission exams have stoked disgust and angry calls for the accused to be punished.
But prosecutors cannot bring a case on outrage alone.
In filing criminal charges last week against 50 people alleged to have played roles in the wide-ranging scam, the U.S. attorney in Boston embarked on an ambitious and, in some regards, uncertain legal odyssey, legal experts said.
Most of those named in the lawsuit, including all of the nearly three dozen mothers and fathers, have been charged with a count of conspiracy to commit mail or wire fraud. To prove it, the government must answer a basic question: Who, exactly, was defrauded — and of what property — when parents allegedly paid William "Rick" Singer to finagle their children into universities with doctored exams and fake athletic credentials?
The answer is not as clear cut as it may seem. Judges have long wrestled to come up with a clear understanding of what is — and isn't — property in the eyes of the law.
"What constitutes property has always been contested," said Ellen Podgor, an expert on white-collar crime at Stetson University. "It's a moving target."
In an apparent nod to this unsettled aspect of the law, a federal judge late last week ordered the government to explain the legal underpinnings of its case against a Yale soccer coach, who has agreed to plead guilty. U.S. District Judge Mark L. Wolf also scheduled a hearing Thursday to discuss the proposed guilty plea.
The coach, Rudy Meredith, is accused of pocketing $860,000 in bribes that prosecutors say Singer funneled to him from at least one father. In exchange, Meredith allegedly sneaked the man's daughter into the college by falsely claiming she was a talented soccer player and giving her one of spots the university sets aside each year for athletes.
Yale, prosecutors told the judge in a court filing, was Meredith's victim. And the property taken was the highly coveted spot the university awards to a small percentage of applicants each year.
"Effectively, Meredith sold the recruiting spots allocated to him by Yale," they wrote.
With only about 6% of the 35,000 applicants accepted to the university last year, prosecutors argued to the judge that Meredith deprived Yale not only of property that is "limited, coveted and difficult to obtain," but also of the right to control whom it accepts and excludes — a fundamental aspect to owning property in American law, they argued.
"Those spots are the property of the university. ...The quality of Yale's undergraduate students is a key asset of the university and the decision whether to admit an applicant to Yale is a key business decision of the university," they wrote. They added that admissions are business decisions because "top-quality students attract top-quality faculty who, in turn, bring in research dollars and prestige."
To bolster the claims that admission to a university or college is property, prosecutors pointed in their filing to a 1997 case in another federal court district, in which an appeals panel found that professors defrauded the University of Tennessee when they gave graduate students advanced degrees in exchange for help winning government contracts.
Typically, attorneys will cite recent cases in their own district if any exist when trying to shore up a legal argument. Legal experts said the government relying on a two-decade-old case far from Boston could give the judge more room to reconsider the issue.
A spokeswoman for the U.S. attorney's office in Boston and Meredith's attorney did not return calls for comment.
Mail fraud has been a crime in the United States since the 19th century and is a sweeping charge that makes it illegal to use the postal service to carry out "any scheme or artifice to defraud." Later, lawmakers broadened the scope to include "wire fraud," which involves email and other forms of electronic communication.
Included in the conspiracy charge against Meredith, the parents and others is a second type of fraud called honest services fraud, which involves receiving or paying bribes or kickbacks.
Legal experts said they believe the government will have an easier time proving people conspired to violate this part of the law as investigators have amassed a trove of recorded telephone calls, emails and financial records that they claim document the various payments parents allegedly made to Singer and Singer made to his confederates.
The remaining defendants in the case — a group of a dozen coaches and others accused of playing a role in Singer's operation — have been indicted on a charge of racketeering conspiracy, a more serious allegation than fraud that can carry a heftier punishment.
Scott B. McBride, a former assistant U.S. attorney in New Jersey and former deputy chief of its Economic Crimes Unit, said that when courts have taken up the issue, they have consistently affirmed schools have a "property interest" in choosing who is admitted and turned away.
Still, he said, that idea is "not inherently obvious" and could be lost on a jury should any of the parents or coaches facing the fraud charge choose to take their case to trial.
The order from Wolf for the government to lay out its case and the hearing next week could be a sign that he has doubts about applying the fraud conspiracy charge in the case, legal scholars and attorneys said, or that he anticipates an onslaught of legal challenges by defense attorneys representing the 33 parents facing the same charge and wants to preempt them with a public airing of the legal issues.
Prosecutors are taking the same tack against a former tennis coach at the University of Texas at Austin who allegedly took a six-figure bribe from Singer to admit a mediocre tennis player, and Mark Riddell, the man who allegedly took the SAT and ACT college entrance exams for the teens or corrected their mistakes. Singer acknowledged charging parents between $15,000 and $75,000 for Riddell's services and typically paid Riddell $10,000 for each test he fabricated, court records show.
In charging Riddell, prosecutors alleged the property at stake was "testing materials and test scores" that belonged to the testing companies that administer the ACT and SAT.
Riddell, like Meredith, has agreed to plead guilty, but the tennis coach, who was fired after his arrest, has not, court records show. In a deal with prosecutors, Singer has already pleaded guilty to several charges including conspiracy to commit fraud.
"The mail and wire fraud laws are very elastic and have expanded a millionfold over the years," said Donald Samuel, a white-collar criminal defense attorney in Atlanta who also teaches classes on fraud at Georgia State University School of Law.
None of the parents have indicated in court records a decision to plead guilty. The decision not to seek formal grand jury indictments against the parents for the time being was widely seen as an indication that prosecutors are willing to discuss plea deals with them.
"It's a clear message of, 'If you want to come in and negotiate, now is the time. Otherwise, we'll see you in court,'" Podgor said.
Full coverage: Dozens charged in connection with college admissions scheme »
---
Life is stressful. Our weekly mental wellness newsletter can help.
You may occasionally receive promotional content from the Los Angeles Times.