Women who say USC gynecologist molested them find hope in criminal charges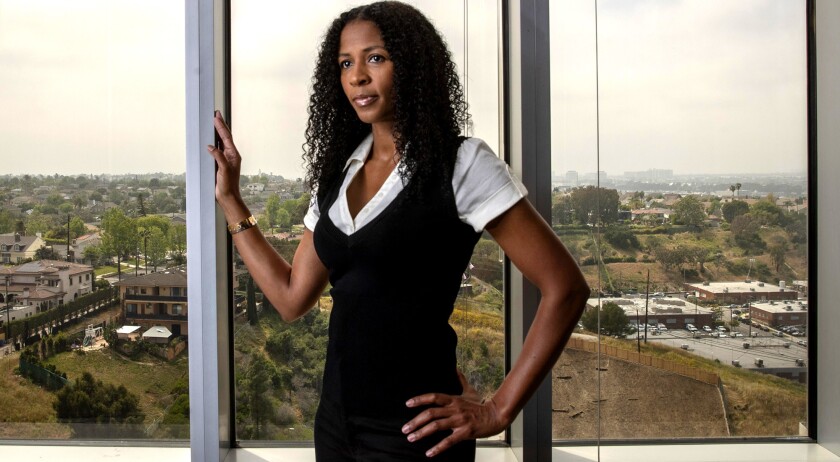 Mai Mizuno was a 19-year-old USC freshman when she went to the campus clinic and was examined by Dr. George Tyndall.
She later talked to police about her experience but wondered whether anything would come of it.
"I was losing hope. I'd almost lost all hope," she said.
Then this week, she learned she was among the victims named in the Los Angeles County district attorney's case against Tyndall, which was filled Wednesday.
"It does give me hope justice can be served for the victims of his abuse," said Mizuno, 22, who graduated in May.
Complete coverage: Former USC gynecologist Dr. George Tyndall accused of inappropriate behavior »
The 29 felonies laid out in the criminal filing concern allegations by 16 women in incidents between 2009 and 2016 and carry a prison term of up to 53 years, authorities said.
Tyndall's arrest was the capstone of a yearlong investigation that ballooned into the largest sex crimes inquiry involving a single suspect in LAPD history. The charges represent only a fraction of the allegations made to police and prosecutors by nearly 400 women and span the final seven of Tyndall's 27 years at the university.
For every case like Mizuno's, there are other women who learned their allegations would not result in charges — at least for now.
But even for those women, there was relief.
"I think I may have screamed," alumna Nicole Haynes said of the moment she learned of Tyndall's arrest. "This is just one step closer to getting the justice that all of us victims are owed."
Detectives from the Robbery-Homicide Division presented the district attorney's office with evidence linked to the sexual abuse allegations of 145 former patients for potential prosecution. Dist. Atty. Jackie Lacey said at a news conference Wednesday afternoon that her office was still reviewing the cases and that more charges were likely.
The charges already filed include allegations that were within the 10-year statute of limitations and had evidence corroborating the women's accounts, Lacey said.
"You have my word that my office will not rest until justice is served in this case," the district attorney said.
Tyndall has asserted repeatedly that he did nothing wrong and that his treatment of patients was consistent with good medical care.
After his arrest, Leonard Levine, one of Tyndall's attorneys, said: "After one year of being tried in the press, Dr. Tyndall looks forward to finally having his case adjudicated in a court of law."
One alumna whom authorities interviewed had a unique insight into the legal task. Audry Nafziger, who was treated by Tyndall in 1990 while she was a student at USC's Gould School of Law, became a Ventura County prosecutor and later a sex crimes supervisor.
"They asked all the questions I would've asked as a prosecutor," she said.
Though she was not one of the "Jane Doe" victims described in the criminal filing, she said, she found relief in Tyndall's arrest.
"He's done this for 30 years. This is who he is, and he'll never stop. I think it's a public safety risk that he has been walking the streets for a year," Nafziger said. "Knowing he will never hurt another person again means the world to me."
Mizuno said she hoped the charges would allow her some level of closure.
"Personally, I want to be able to close the door on this chapter of my life," she said. "I have tried to move on with my life."
---
The perils of parenting through a pandemic
What's going on with school? What do kids need? Get 8 to 3, a newsletter dedicated to the questions that keep California families up at night.
You may occasionally receive promotional content from the Los Angeles Times.