ICE raids keep some hiding inside, afraid to be out in public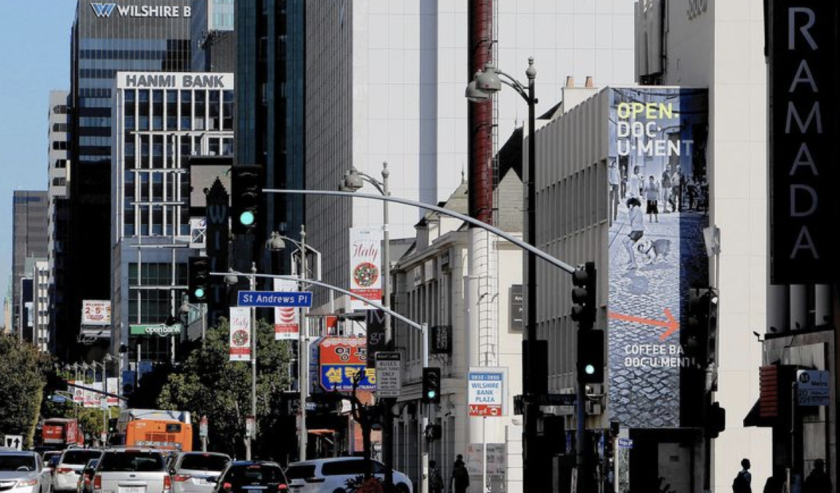 Edgar Barrera noticed that his Koreatown neighborhood was quieter than usual on Sunday.
Fewer people attended the morning church service, he didn't spot many families walking the streets, and the nearby Guatemalan and Salvadoran bakeries were virtually empty, he said.
"It has been totally silent around here since yesterday," said Barrera, 59. "People are terrified to go out on the streets."
It was the first day of what President Trump said will be days of ICE sweeps targeting immigrants here illegally. And some were staying out of public view.
Advance notice of ICE raids may push immigrants toward unauthorized legal help »
Barrera is the manager of a package store called Chapines Express, which helps send client packages to Guatemala at a cheap price — but he noticed fewer customers Sunday, he said.
Barrera is undocumented, but says that he isn't going to let fear change his way of life. He works seven days a week, and plans to continue doing so.
"I can't give myself the luxury of not going to work," he said. "I have to pay rent, I have to pay for food...My mother is sick and needs medicine, and I'm the only person who can pay her medical bills."
He says that word of the ICE raids spread quickly through the Guatemalan community, primarily through Facebook. Many community members stayed home Sunday or found different ways to stay out of sight, he said. Barrera is avoiding driving on main avenues today, and took the side roads to get to work. But he's not changing his routine too much. "I'm tired of running away all the time," he said. "I'm hoping that if I stay calm, nothing will happen."
Barrera can't afford a lawyer to help him adjust his legal status — so if he is apprehended, he's going to have to accept going back to Guatemala after a life built up for more than twenty years in the United States, he said.
It's clear that his community is scared of ICE raids, or la migra, as he calls immigration officers, but there's not much he thinks he can do to change the situation. "The fear is already instilled in all of us," he said. "But I'm going to keep working the same as usual."
On most Sundays, Elias would take his girlfriend and toddler to the beach or the park.
Not this Sunday.
Instead, the three hunkered down in his MacArthur Park apartment. His brother — who doesn't have legal status and lives with them for the moment — called in sick to work. Elias planned to order meals online for delivery. He was careful to answer the door only to people he knew.
Elias, who asked to be identified only by first name because he's scared, doesn't have a removal order. The Guatemalan immigrant, who first arrived in the U.S. when he was 15, has a special visa that allows him to temporarily live and work in the country legally.
Still, he's petrified of setting foot outside his home. He's not alone. He said many of his friends bought a week's worth of groceries on Saturday in preparation for the raids.
Elias used vacation days to take this entire week off from his work at a café.
"I feel like there is no way to hide but just pray to my God to protect me," he said.
Late Sunday, Venus Rodriguez was reaching out to migrant families hiding at home and preparing to emerge Monday.
"They're going to attempt to go to work, because they need the money. It's a scary situation for a lot of them," said Rodriguez, 43, a community organizer on Houston's north side.
While some officials have said that only recent migrants with deportation orders will be targeted in the ICE raids, she said, "A lot of them are not trusting that. They think they might just start picking people up."
Rodriguez attended Mass at a local Catholic church Sunday where the pews were emptier than usual.
"That's one place you should feel safe. This is horrible," she said.
Rodriguez, a U.S. citizen, said she and other volunteers were monitoring neighborhoods and social media for signs the raids had started, prepared to respond to the scene, post video and broadcast Facebook live.
"They're on alert to stand in the way of these victims, say they're U.S. citizens and stand up for these people's rights," she said.
---
The stories shaping California
Get up to speed with our Essential California newsletter, sent six days a week.
You may occasionally receive promotional content from the Los Angeles Times.