Judge signals he will order DWP union to turn over financial records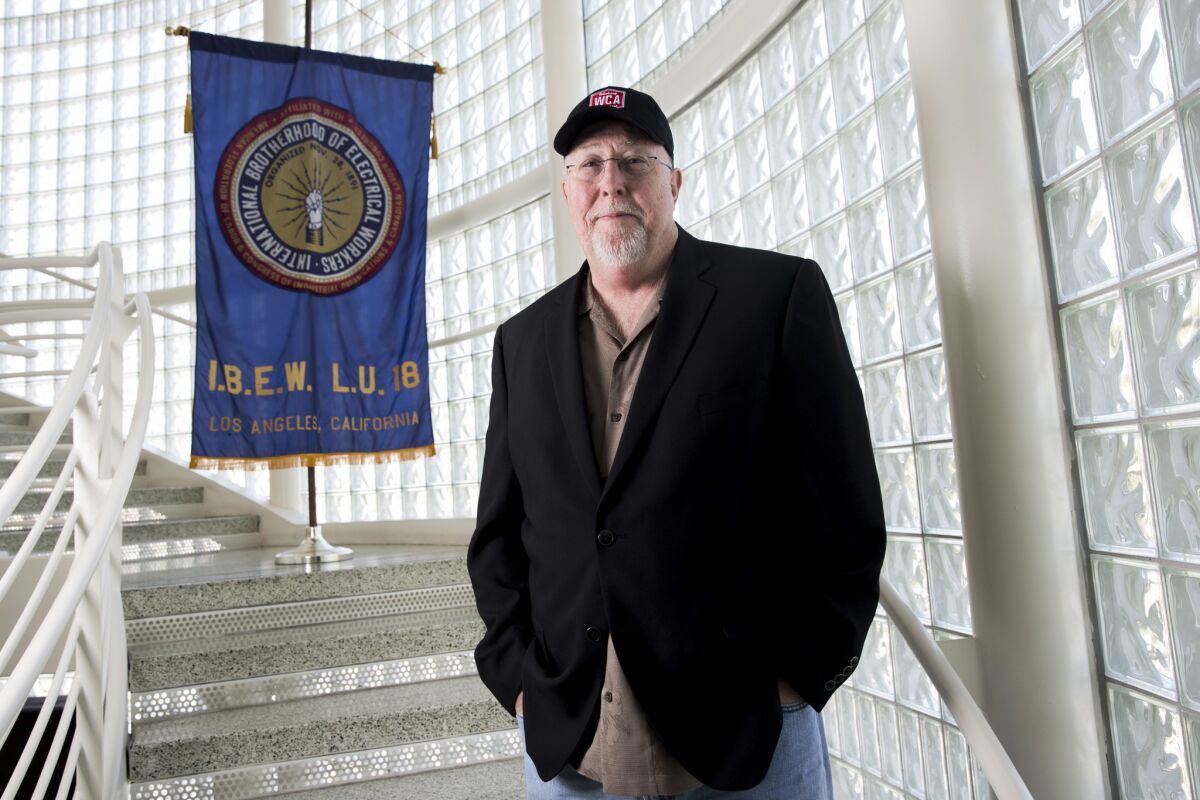 A Los Angeles judge signaled Tuesday that he intends to order Department of Water and Power union chief Brian D'Arcy to turn over financial information showing how two nonprofit trusts he co-directs used $40 million in ratepayer money.
D'Arcy, who oversees the nonprofits with the utility's general manager, has been fighting city officials' efforts to account for the money since September, after The Times reported that DWP managers had only scant information about how the money has been spent.
D'Arcy sought the court ruling hoping that the judge would quash a January subpoena from City Controller Ron Galperin demanding that the groups –- the Joint Training Institute and the Joint Safety Institute -– turn over detailed financial records for the last five years, and that D'Arcy submit to questioning under oath.
"Today is an important victory for transparency and an important step in holding accountable those who think they are above the law," Galperin said at a news conference Tuesday afternoon.
The ruling, which becomes final April 22, would give D'Arcy 10 days to comply with the subpoena or get an appeals court to issue a stay.
D'Arcy could not be reached for comment Tuesday afternoon.
The nonprofits were created more than a decade ago after a grueling round of job cuts at the city-owned utility. The institutes were charged with improving relations between labor and management, and have received up to $4 million per year.
After The Times report in September, Mayor Eric Garcetti, City Atty. Mike Feuer and Galperin sought the records from D'Arcy but he refused to turn them over.
D'Arcy has defended the nonprofits' right to keep their records private by arguing that the trusts are not public agencies.
Twitter: @jackdolanLAT
---
The stories shaping California
Get up to speed with our Essential California newsletter, sent six days a week.
You may occasionally receive promotional content from the Los Angeles Times.