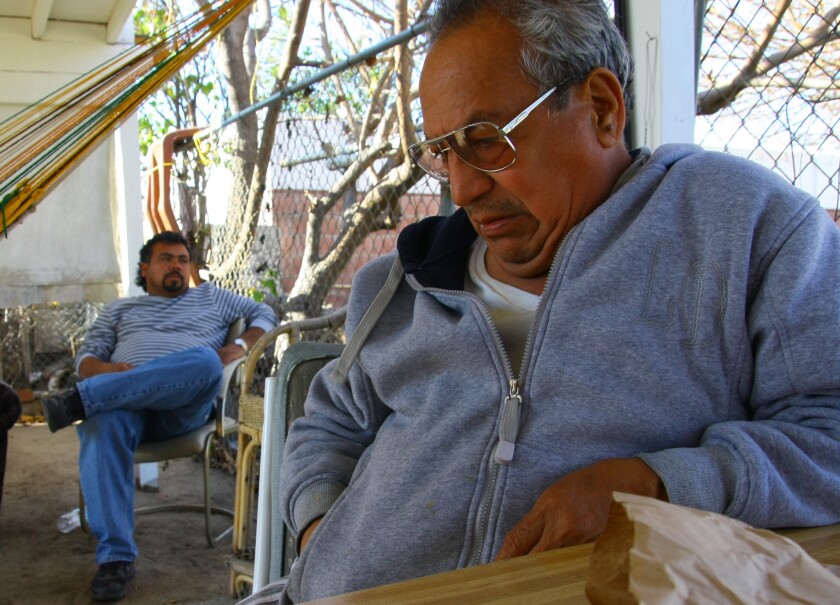 Three men were sentenced to life in prison for the murder of a 24-year-old Los Angeles man who tried to help his grandfather after a robbery, prosecutors said Monday afternoon.
Danilo Estuero Morales was shot in the head and collapsed on the street as he chased after the suspects who had tried to rob his 70-year-old grandfather, Manuel Flores, outside his Sun Valley home in January 2012, according to police. One of the suspects fired a gun from a vehicle as it left the scene.
Witnesses said during the trial that Morales heard his grandfather scream during the attempted robbery, prosecutors said.
Flores, who had just parked his minivan, screamed, "They're robbing me!" police said. One of the suspects then fired at Flores but missed.
Rene Ubaldo Ramirez, 32, Edward Alexander Bonilla, 30, and Adonis Ortiz, 25, were sentenced Monday in the Van Nuys courthouse to life without the possibility of parole.
Ramirez also received an additional sentence of 25 years to life for pulling the trigger of the gun that killed Morales, prosecutors said.
The three men also received a second life sentence for the attempted murder of Flores.
In a 2005 Los Angeles Times article, Ramirez identified himself as member of the ruthless Mara Salvatrucha 13 street gang. He said he was relying on religion to change his ways.
"My battle is spiritual. But I know God will help me," said Ramirez, who went by the gang moniker of "Demon."
In the story, Ramirez, who came to the U.S. illegally from Guatemala with his mother, said he had broken free of the gang's grip after being shot in the stomach in a drive-by shooting. The injury left him forced to wear a colostomy bag.
Follow @LAJourno for breaking news
---