Angry Chris Brown denies hit-and-run charge on Twitter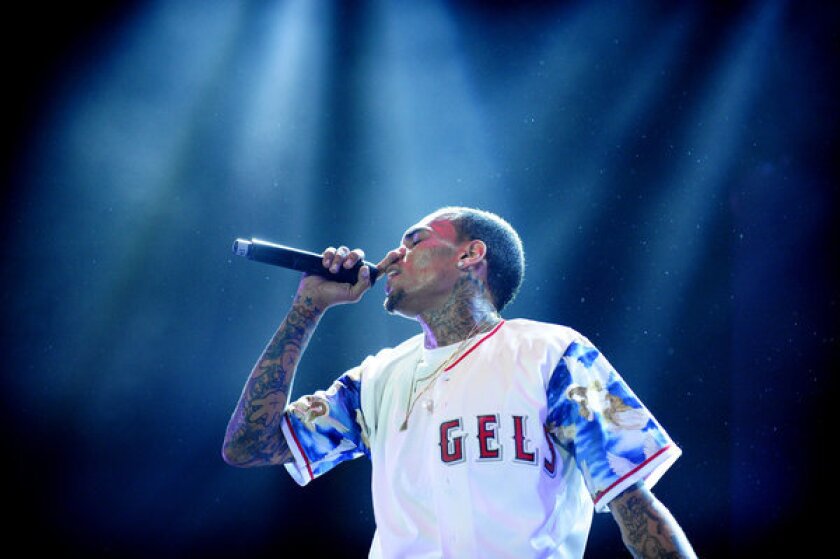 Singer Chris Brown lashed out on Twitter on Tuesday, saying he would "not stand for this bullying" after Los Angeles city prosecutors charged him with driving without a valid license and hit-and-run.
On May 21 Brown rear-ended another vehicle with his Range Rover and then failed to exchange information with the other driver, said Frank Mateljan, a spokesman for the Los Angeles city attorney's office.
Prosecutors say the singer did not produce a driver's license at the crash scene because he did not have a valid license at the time, and he left the scene without providing proof of insurance for his vehicle.
DOCUMENT: Read the complaint filed against Chris Brown
But on Twitter, Brown strongly defended himself and accused the woman involved in the incident of looking for a "payday from Chris Brown."
"It's not a hit and run if u get out the car, exchange information (who has NO DAMAGE to either cars).This is really ridiculous," Brown said on Twitter, where he has almost 13 million followers.
"I have a valid drivers license and I gave the woman the right info. She saw cameras and wanted to make a scene."
Brown posted a picture of the car he allegedly hit, which shows no apparent damage.
"Just a dirty car," Brown tweeted. "Once again, I gotta clear my name."
"I've made mistakes in the past and have worked hard to be a better person," Brown tweeted. "I don't have all the answers and you can't show me a person that age who has it figured out. We live and grow. Let me live."
He ended his Twitter diatribe by pointing to a Bible verse, 2 Corinthians 12:10. It says: "That is why, for Christ's sake, I delight in weaknesses, in insults, in hardships, in persecutions, in difficulties. For when I am weak, then I am strong."
If convicted, Brown faces up to six months in jail.
The singer is already on probation after being convicted of domestic violence for striking singer Rihanna. A judge in the case could determine the hit-and-run charge amounts to a violation of his probation and seek to sentence him to jail or prison.
ALSO:
LAPD scales back ambush manhunt; fourth detainee released
Moby to play at Garcetti inauguration Sunday night at City Hall

Man accused of killing neighbor who complained about fireworks
Twitter: @lacrimes
---
The stories shaping California
Get up to speed with our Essential California newsletter, sent six days a week.
You may occasionally receive promotional content from the Los Angeles Times.