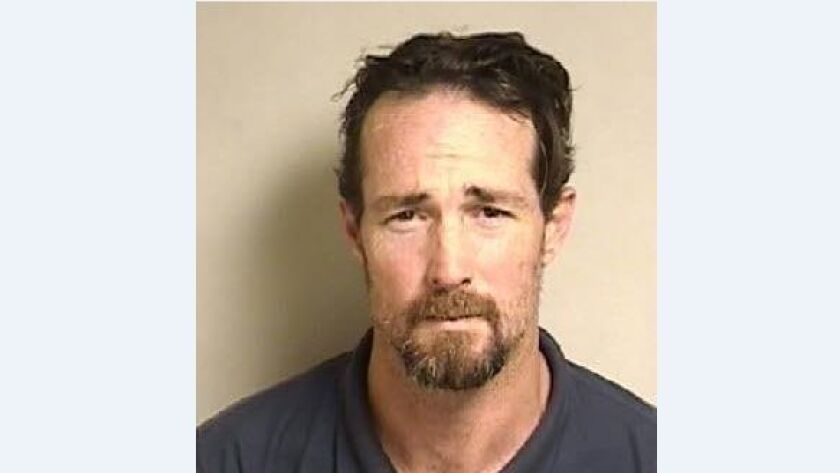 A Concord man was arrested on suspicion of animal cruelty after police found a dead pit bull terrier and nine sick and injured canines in a filthy travel trailer the man called a "mobile doghouse."
The Concord Police Department responded Thursday to a report by a community member saying several dogs were "going crazy" in a trailer that was parked on the street.
When officers arrived, they found one dog inside near the open door. But the interior of the trailer was so dirty, police were not able to explore further, authorities said.
"The dog was barking, panting heavily, and its fur appeared matted and wet," the Concord Police Department said. "From outside, the officer was able to see that the trailer was filthy and stacked with various items that were almost touching the ceiling in some places."
Officers eventually found Jeremiah Weberling, 43, who confirmed the dogs were his and said he used the trailer as a "mobile doghouse," according to police.
Contra Costa County Animal Services was called, and agents found nine other dogs inside, one of which was dead and several that were in small cages without food or water. After a checkup, two dogs were determined to be so sick and injured they had to be euthanized, authorities said.
Weberling was arrested and charged Friday with 10 felony counts of animal cruelty, according to the Contra Costa County district attorney's office. He is scheduled to be arraigned Monday.
The extent of the animals' injuries was unclear, but the Concord Police Department posted a photograph of one of the dogs that appeared to have a bloody leg. According to a criminal complaint, all were brindle pit bulls, some as young as 6 months.
"There is no word yet on if or when the other seven dogs can be adopted, but we will let you know as soon as we hear," Concord police said.
alejandra.reyesvelarde@latimes.com
Twitter: @r_valejandra
---