BART passengers evacuated, treated after brakes start smoking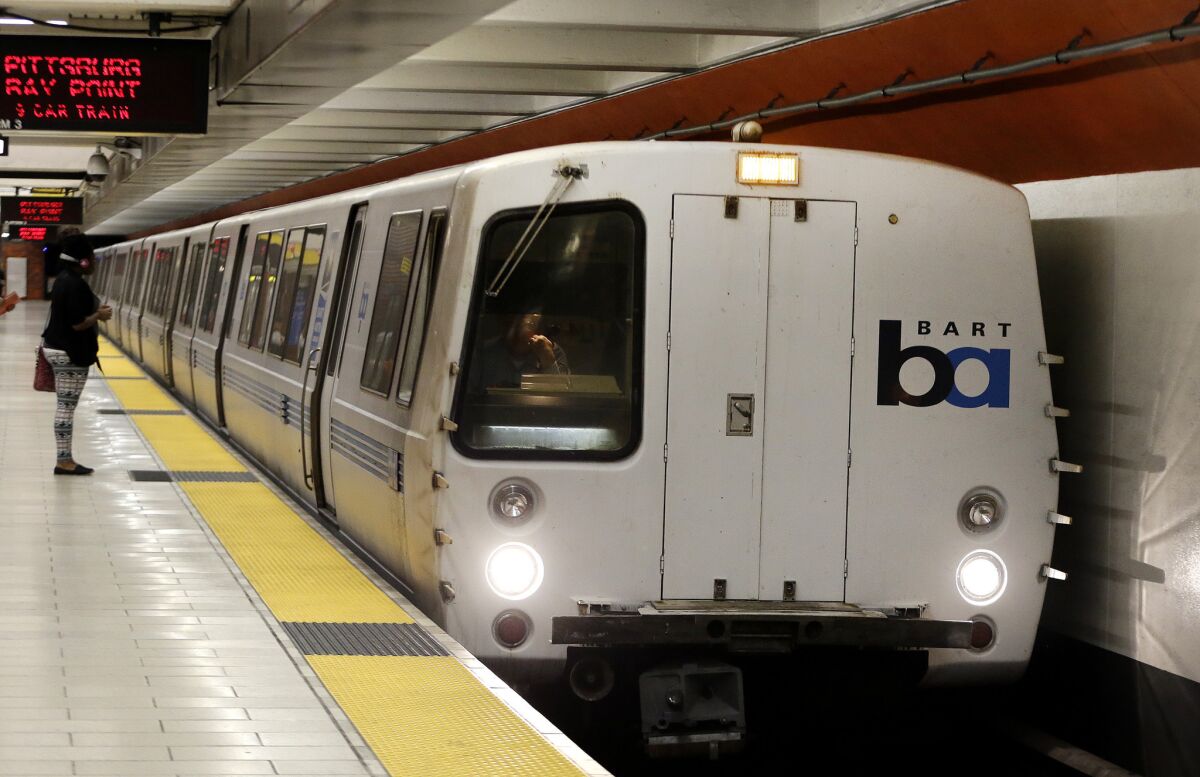 Some passengers whose BART train became stuck in the Berkeley Hills tunnel were being treated Wednesday morning for smoke inhalation after the disabled train emerged at Oakland's Rockridge station.
Bay Area Rapid Transit spokesman Jim Allison said the train got stuck between the Orinda and Rockridge stations at about 8:30 a.m., after a parking brake apparently deployed accidentally. Passengers reported smelling smoke from the brakes.
A technician was able to get the train moving again and passengers were evacuated at the Rockridge station at 9:35 a.m. Some were seen in news footage being removed from the train by paramedics -- one on a stretcher.
Oakland Police reported earlier that College Avenue in Oakland was blocked by fire vehicles awaiting potentially injured passengers.
By 10:15 a.m. BART had reopened the Orinda and Rockridge stations for limited service. Allison said 600 to 700 people were aboard the train and that "at least four" requested medical treatment. The Bay Area's ABC7 news reported that 11 people were treated for smoke inhalation.
The San Francisco Chronicle, meanwhile, reported that as many as 75 people sought treatment after the evacuation.
ALSO:
10 students injured in Watts after physics experiment goes awry
Paul Walker death: Videos show pieces of crash, but not impact
California undergrads have second-lowest debt in nation, study says
Twitter @leeromney
The stories shaping California
Get up to speed with our Essential California newsletter, sent six days a week.
You may occasionally receive promotional content from the Los Angeles Times.