Man wanted to help ISIS and spread terror in Bay Area, indictment alleges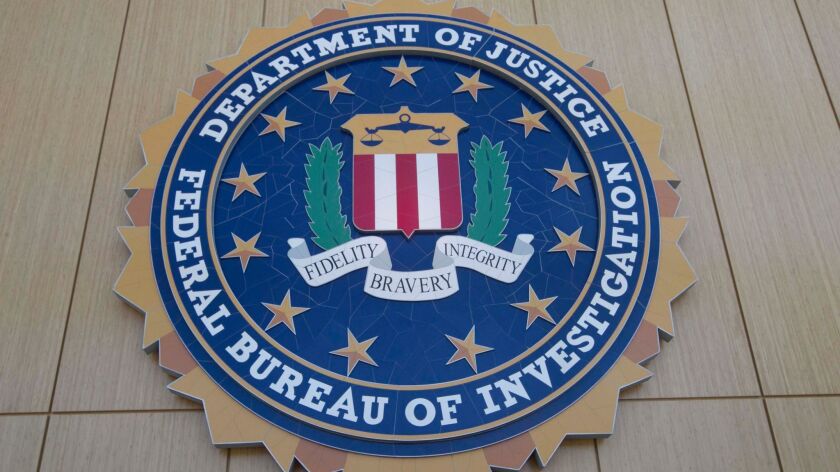 He spoke of giving backpacks full of explosives to homeless people, federal authorities said. He talked about lacing cocaine with rat poison to distribute at nightclubs and setting fires to hills near Berkeley.
For months, undercover federal agents interacted with Amer Sinan Alhaggagi — swapping text messages, emails and phone calls in which the man expressed his wishes to do harm in the Bay Area. They met multiple times, court records show, to plan a potential terror attack. If it was carried out, officials said, Alhaggagi intended to flee to Mexico.
Now the 22-year-old Oakland man is facing up to 47 years in federal prison after a grand jury indictment in San Francisco accused him of attempting to provide material support or resources to Islamic State.
"It's pretty horrific, plans that he had for the greater Bay Area," FBI spokesman Prentice Danner said Monday. "Any one of the things, isolated, is alarming."
An attorney representing Alhaggagi said her client was "completely nonviolent" and did not support ISIS or any terrorist organization.
"Amer is a very young and naive man, and it appears he allowed himself to be drawn into conversations that he should have been far more suspicious of," said Mary McNamara. "He did not take any of these conversations seriously and never took any steps to harm anyone."
Alhaggagi's arraignment has not been scheduled.
The investigation dates back more than a year, when federal agents in the Bay Area received a tip about someone making specific threats and linked them to Alhaggagi, who Danner said was born in the United States.
Between July and November of last year, Alhaggagi opened social media accounts intended to be used by ISIS, court records allege.
He applied for a job as a police officer with the Oakland department and exchanged bomb-making materials with undercover agents, Danner said. Investigators also said they found bomb-making guides on his computer.
"If you wish to do harm, being a police officer's a pretty good spot to be in," Danner said.
Alhaggagi has been in custody since his November arrest on suspicion of aggravated identity theft. Federal officials said he used a stolen credit card to make $4,932 in fraudulent online purchases from a clothing company.
After a detention hearing in December, a judge found that Alhaggagi posed a "serious flight risk and a danger to the community," federal court records show. The judge noted that he was not employed, spent "significant" lengths of time in Yemen and was accused of involvement in "serious" terrorism-related conduct.
Last week, he was indicted on the terrorism-related charge and documents related to his case were unsealed.
According to ABC7 News, Alhaggagi's family released a statement describing him as peaceful and kind. They said Alhaggagi grew up in the U.S. and loves it here, and is not radicalized.
alene.tchekmedyian@latimes.com
Follow me on Twitter @AleneTchek
ALSO
Confused by all those groups fighting in Syria? We break it down with arm patches
Rebuilding Mosul: The daunting mission to bring the demolished city back from the dead
Here's how the FBI tracked down a tech-savvy terrorist recruiter for the Islamic State
New York man sought to join Islamic extremists in Syria, prosecutors say
---
The stories shaping California
Get up to speed with our Essential California newsletter, sent six days a week.
You may occasionally receive promotional content from the Los Angeles Times.