A car plowed into a South Los Angeles apartment building early Wednesday, killing a woman and injuring her 4-year-old daughter. Two people in the car were hospitalized.
A woman was killed and three others — including a child — were injured when a car crashed into a four-story apartment building and caught fire in South Los Angeles early Wednesday.
A white sedan was traveling south in the 8700 block of Main Street about 5 a.m. when the driver lost control of the vehicle and crashed into the corner of a building at 87th Place and Main Street, authorities said.
Firefighters quickly put out a blaze sparked by the crash with a dry chem extinguisher to protect the driver and passenger, who were still in the car. Police are investigating what caused the crash.
The driver, a 59-year-old woman, and a 55-year-old man who was in the passenger seat were taken to a hospital in critical condition. A 45-year-old woman who was inside the building was pronounced dead at the scene. A 4-year-old was taken to a hospital in fair condition, according to fire officials.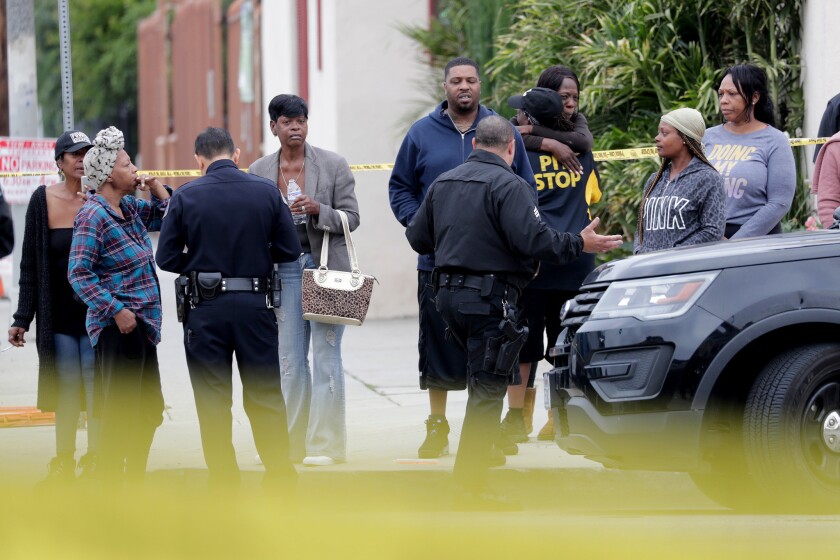 Twitter: @Hannahnfry
---