Two Thai students are believed dead in car trapped in Kings River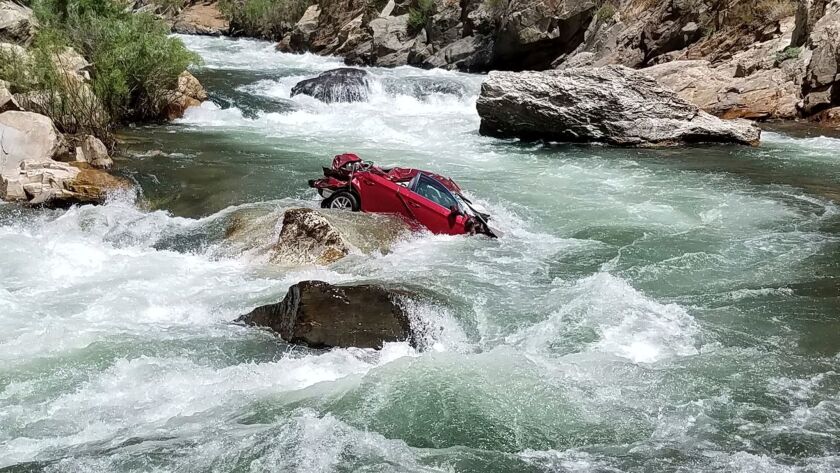 Reporting from Fresno —
Authorities say they're struggling to recover two bodies from a car that crashed down a cliff two weeks ago and landed in the middle of a raging river.
Thailand's Consulate in Los Angeles says it believes the bodies are those of two Thai students who were vacationing in California.
The Fresno County Sheriff's Office said Tuesday that it is working with Thai authorities.
Officials say the car went off the road 75 miles east of Fresno in the steep Sierra Nevada. It crashed 500 feet below into the Kings River, swollen with snowmelt.
Thai officials haven't officially identified the students but say they had been enrolled at the University of South Florida.
They say the students' relatives have traveled to California, where they are waiting for authorities to retrieve the bodies.
---