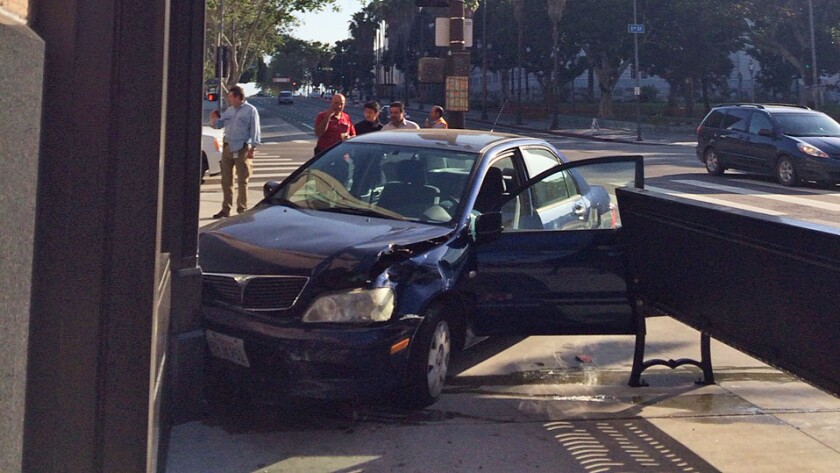 A motorist was injured Saturday morning when the sedan he was driving collided with another car and then crashed into the Los Angeles Times building in downtown L.A.
The 75-year-old driver suffered head injuries in the accident just after 8 a.m. at the intersection of 1st and Spring streets and was being treated by paramedics.
He told bystanders that he had a history of strokes and the accident was "my fault." The driver was traveling east on 1st Street when he ran a red light and collided with a car going south on Spring, according to the driver of the second vehicle. The sedan then drove over the curb and into the Times building.
No one inside the building or in the second car was injured. Times security was evaluating damage to the historic building.
Follow @latimesharriet
---