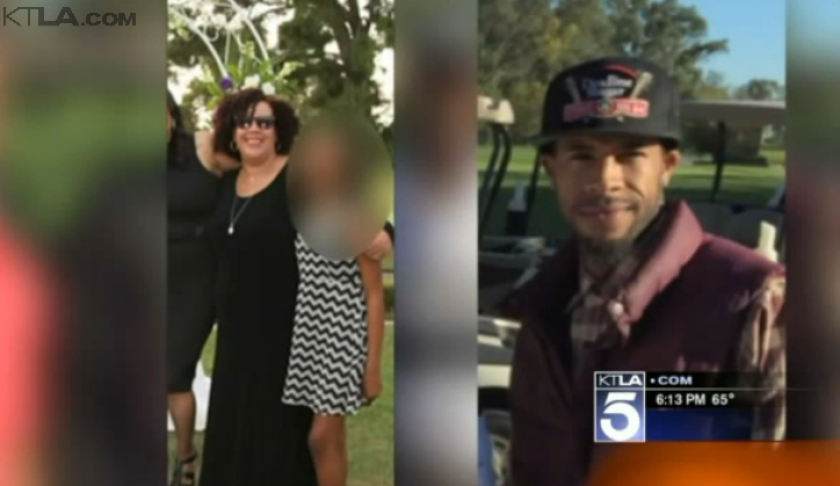 A mother and son were fatally shot Saturday night while sitting in a vehicle parked outside a Carson home, authorities said.
The vehicle was on the 19500 block of South Tillman Avenue when a dark-colored sedan approached shortly before midnight, Los Angeles County Sheriff's Deputy Mike Barraza said.
At least one person inside the sedan opened fire before the car fled north on Tillman Avenue, Barraza said. No description of a suspect or suspects was available, he said. "We don't even know how many suspects were involved."
NEWSLETTER: Get essential California headlines delivered daily >>
Michelle Kelly-Love, 54, and Jordan Love, 27, were pronounced dead at the scene, said Lt. Larry Dietz of the L.A. County coroner's office.
Jose Love told KTLA-TV Channel 5 that he had no idea what would motivate someone to kill his son and ex-wife.
"Nobody can go out and pretend that he was some kind of street thug," Jose Love said of his son. "That's why it's so perplexing to see him have such a senseless demise, along with his mom."
Jordan Love's grandmother also was in the car at the time of the shooting, but she was uninjured, Barraza said.
Sheriff's homicide detectives are investigating.
Anyone with information about the killings is asked to contact the Sheriff's Department's Homicide Bureau at (323) 890-5500.
For breaking news in California, follow @MattHjourno.
ALSO
5 KKK members released from jail after brawl in Anaheim
No one knows what's behind L.A. County's rise in mental competency cases
Sheriff's Department lieutenant's son is among the three killed in a fiery freeway crash
---