Teenager mistakenly held in adult detention for nearly a year is redetained by ICE on his 18th birthday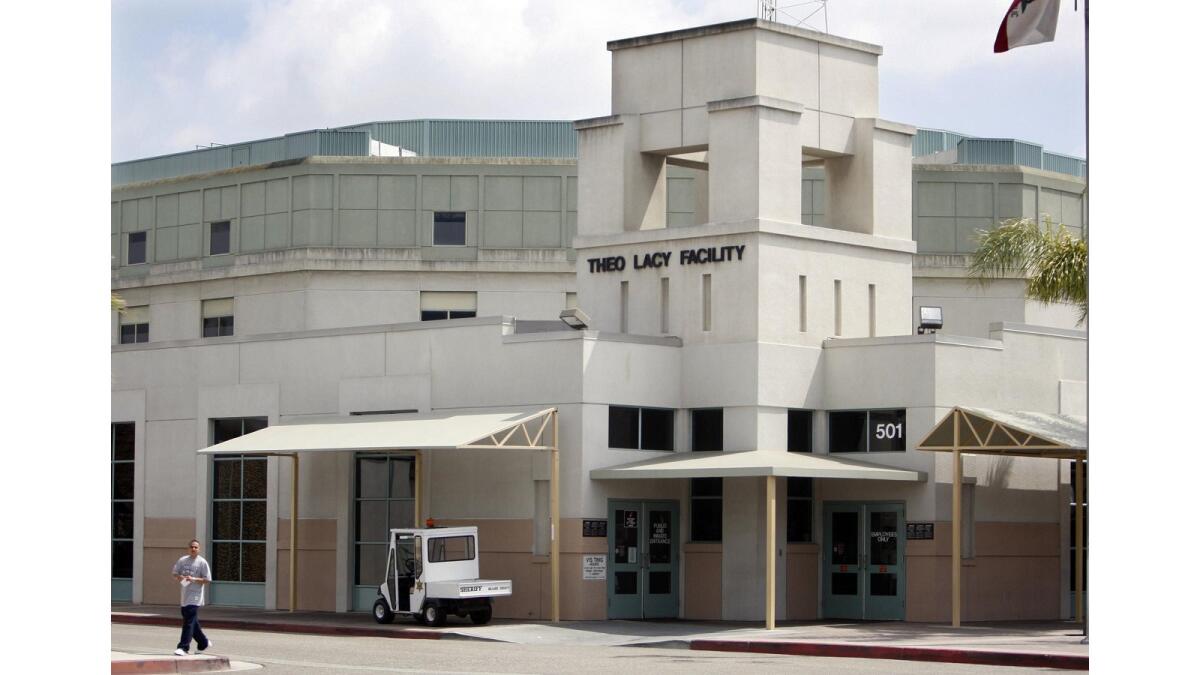 A teenager released from adult detention after mistakenly being determined to be an adult has been redetained by Immigration and Customs Enforcement after turning 18.
The teenager's case highlighted the controversial use of dental forensics to determine age. Last year, after Jose illegally crossed the border into California, a dental exam showed an 85% probability that he was 18.
At that point, the Office of Refugee Resettlement removed him from a youth shelter and turned him over to ICE, which held him in Orange County jails with adult immigrant detainees for nearly a year. During that time, a judge ordered him removed from the country.
When Jose's birth certificate arrived from Guatemala last month, it showed that Jose had been 17 all along. The U.S. Department of Health and Human Services is required to take custody of and provide care for unaccompanied children, defined as those who have not yet turned 18.
Jose, whose lawyers asked that he not be identified due to safety concerns, was taken back into the refugee office's custody and had been held at a youth shelter.
On Friday, about a month after Jose's release to the shelter, he was taken back into custody on his 18th birthday. His lawyers fear he could be deported based on the prior removal order.
Lori Haley, an ICE spokeswoman, said Jose is in ICE custody "pending his removal from the United States."
"The reason he has a removal order is because they put him in detention when he was a kid," said Lindsay Toczylowski, executive director of the Immigrant Defenders Law Center, which is representing Jose pro bono. "They pushed through a deportation when he was unrepresented and still a child."
Unaccompanied minors are given greater protections than adults when they are apprehended by immigration agents, including the right to have their case heard by an asylum officer, Toczylowski said.
After Jose's release to a youth shelter last month, Toczylowski requested that ICE join a motion to reopen his case, which the agency declined.
Jose's asylum application remains pending, Toczylowski said.
Jose has told U.S. officials that he fled Guatemala seeking protection from gang members who had shot him in the stomach after he repeatedly refused to join.
When he crossed the border into Calexico last year on Oct. 27, Jose did not have a birth certificate. He provided two different birth dates to the Guatemalan consulate in Los Angeles, neither of which showed up in the country's birth registry.
The Office of Refugee Resettlement turned to a dental exam.
If an individual's estimated probability of being 18 or older is 75% or greater, and is considered along with other evidence, the Office of Refugee Resettlement may refer the person to DHS, according to its policy guide.
Beginning in November, Jose was held in the James A. Musick and Theo Lacy jails in Orange County.
It is unclear what evidence aside from the dental exam was used to determine that Jose was an adult.
Jose is among an unknown number of minors in the last decade who appear to have been placed in adult detention centers based on forensic testing.
Twitter: @Brittny_Mejia
Sign up for Essential California for news, features and recommendations from the L.A. Times and beyond in your inbox six days a week.
You may occasionally receive promotional content from the Los Angeles Times.