First change to developer fees in 30 years could bring in $30 million more for L.A. parks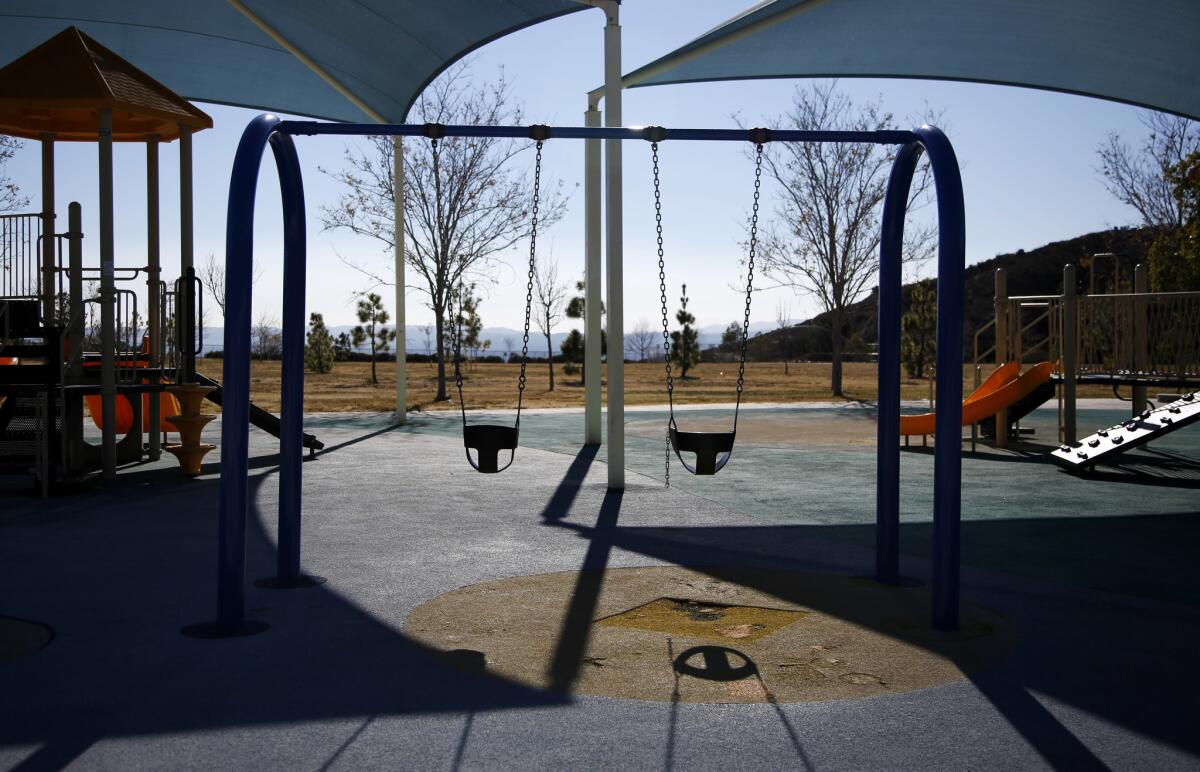 For the first time in more than 30 years, Los Angeles is overhauling how it calculates and collects park fees from developers.
The Los Angeles City Council voted unanimously Wednesday to change how it collects park fees under the state's Quimby Act. Developers pay the fee in lieu of providing park space near condominiums and single-family homes they build. The updated ordinance will now apply to new apartment buildings as well. Previously, apartment developers had to pay the park fees only if their project required a zoning change.
The city typically collects $20 million to $22 million a year in fees from 15,000 housing units. The changes approved Wednesday will generate an additional $30 million a year for the parks budget, said Councilman Jose Huizar, chairman of the Planning and Land Use Management Committee.
"Reform is needed to increase funding for parks citywide, adjust standards so that more green space gets built and create incentives for developers to build parks on-site," Huizar said. "This proposal does all of that and more."
Developers of condominiums and single-family homes currently pay between $2,700 and $8,000 a unit. The new fee, which will be phased in over a year, will be $10,000. Developers of apartment complexes will pay $5,000 a unit.
Affordable housing units will be exempt from the park fees.
It's unlikely that developers of luxury apartments will feel much of an impact from the new Quimby fees because they typically provide park or recreational space to tenants, said Beverly Kenworthy with the California Apartment Assn. in Los Angeles. Instead, there's concern for developers in the middle market.
"They don't offer those kinds of amenities," Kenworthy said. "Parks and open space are important so we really applaud all the work — we just are concerned about that segment of development."
Though the parks fees are intended to mitigate a development's impact on the local community, the updated law will allow Quimby fees to be spent on parks as far as 10 miles away. That could be a problem, said Mike Eveloff, president of the Westwood Recreation Center's park advisory board.
"There could be a project on the border of Santa Monica and Los Angeles and it could be used for an L.A. River project, which doesn't really mitigate the local impacts" said Eveloff, adding residents might now pay more attention to a development's environmental impact report.
The parks fees can be used to acquire land or pay for athletic fields, playground equipment or aquatic centers.
Twitter: @TheCityMaven
ALSO
Scandal plagues City of Commerce, but generous services help blunt public scrutiny
San Diego neighborhood sprayed with insecticide to fight Zika virus
Cal Poly student Kristin Smart vanished 20 years ago. Now, authorities are digging the campus for her body
Sign up for Essential California for news, features and recommendations from the L.A. Times and beyond in your inbox six days a week.
You may occasionally receive promotional content from the Los Angeles Times.