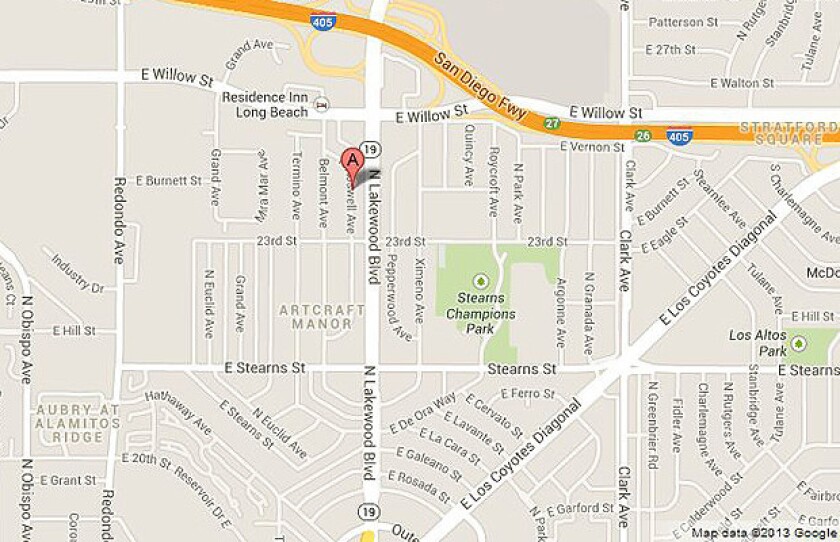 A Long Beach firefighter suffered second-degree burns early Sunday while battling a blaze that engulfed a home in the city, authorities said.
The firefighter, whose name was not released, was treated at Los Angeles County-USC Medical Center's burn unit for injuries to his ears, neck and knees, according to a Long Beach Fire Department statement. He was released following treatment.
The injuries occurred while firefighters responded to a blaze around 6 a.m. at a single-story home on the 2400 block of Roswell Avenue, the statement said. When firefighters arrived, they found the entire house and attic blaze.
The home's occupant and his dog were able to get out on their own and suffered no injuries, the statement said. The cause of the fire is under investigation.
ALSO:
Gusty winds, dry conditions prompt red flag fire warning
Family of slain Dodgers fan plans statement, plea for help
Madre fire near Azusa mostly contained despite wind warning
Twitter: @jackfleonard
---