Sketch artist tells of 1988 interview with lone survivor of Grim Sleeper assault
The sketch artist listened as Enietra Washington described the man she said raped and shot her.
It was Nov. 29, 1988, and as Washington lay in her hospital bed, she described to Los Angeles County Sheriff's Deputy Mahlon Coleman features of the man she said left her for dead on a South Los Angeles street only days before.
Her attacker was a black man in his late 20s, early 30s, she told him. He stood about 5-foot-8. He was neither stocky nor slim, but medium build. His face was clean-shaven and he had close-cut natural hair. His nose was small, as was his mouth. He had all of his teeth.
When Coleman finished, he showed the sketch to Washington, who agreed the image depicted the man to the best of her recollection, Coleman testified Monday.
As Coleman spoke, the sketch that came from the interview was projected on a large screen in a downtown Los Angeles courtroom. The picture bore little resemblance to the stocky 63-year-old with close-cropped receding hair now on trial.
Coleman's testimony comes midway through the trial of Lonnie Franklin Jr., a former Los Angeles Police Department garage attendant who prosecutors allege attacked Washington and murdered 10 other women in a series of killings from 1985 to 2007. The murders have been attributed to the so-called Grim Sleeper killer.
See the most-read stories this hour >>
Franklin is charged with 10 counts of murder and the attempted murder of Washington. He has pleaded not guilty.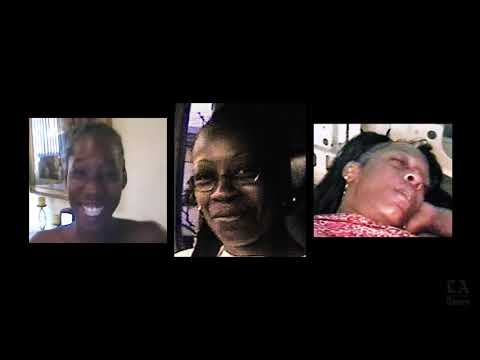 More than 1,000 photographs were found in the home of Lonnie Franklin Jr., the serial killer known as the Grim Sleeper. Some were released to the public to help identify the women. Thirty-five women remain unidentified.
Earlier in the trial, Washington, who is believed to be the Grim Sleeper's lone survivor, identified Franklin as her attacker in court. Two criminalists also testified that the bullet that wounded Washington was fired from the same weapon used to kill six women. DNA from Franklin was found on the bodies of three of those victims, according to previous testimony.
After she was shot, Washington testified, she walked and dragged herself to the home of a friend, Lynda Lewis. She lay bleeding on the front porch until Lewis arrived home from a party.
See more of our top stories on Facebook >>
On Monday, following the defense's opening statement, Lewis testified that she recalled that Washington gave conflicting accounts about her ordeal.
Initially, she said, Washington had told her that a man had raped and shot her. Later, Washington told her she'd been attacked by two men.
During her cross examination of Coleman, Deputy Dist. Atty. Beth Silverman appeared to address that inconsistency, asking the deputy why he only drew a single composite sketch.
"Because that was sufficient," Coleman replied.
Interested in the stories shaping California? Sign up for the free Essential California newsletter >>
"Did she tell you there was only one man?" Silverman asked. "She never mentioned any other person?"
Coleman agreed, saying she only described a single suspect.
For more on the Grim Sleeper trial, follow @sjceasar
MORE ON GRIM SLIPPER TRIAL
Families identify 'Grim Sleeper' victims before prosecution rests
Defense opens in Grim Sleeper trial by challenging DNA, ballistics evidence
Jurors in Grim Sleeper case watch detectives' first interview with Lonnie Franklin Jr.
Sign up for Essential California for news, features and recommendations from the L.A. Times and beyond in your inbox six days a week.
You may occasionally receive promotional content from the Los Angeles Times.