Hannah Anderson kidnap suspect's sister: 'Very difficult to believe'
Phillip Garrido enters a courtroom in Placerville, Calif. Phillip Garrido was sentenced to 431 years in prison for Jaycee Dugard's abduction.
(Rich Pedroncelli / Associated Press)
A tent in the backyard of a home in Antioch, Calif., where authorities say kidnap victim Jaycee Lee Dugard lived.
(Paul Sakuma / Associated Press)
Elizabeth Smart addresses the media outside a federal courthouse following the guilty verdict in the Brian David Mitchell trail in Salt Lake City. Mitchell was found guilty in the June 5, 2002, kidnapping of Elizabeth Smart.
(Colin E. Braley / Associated Press)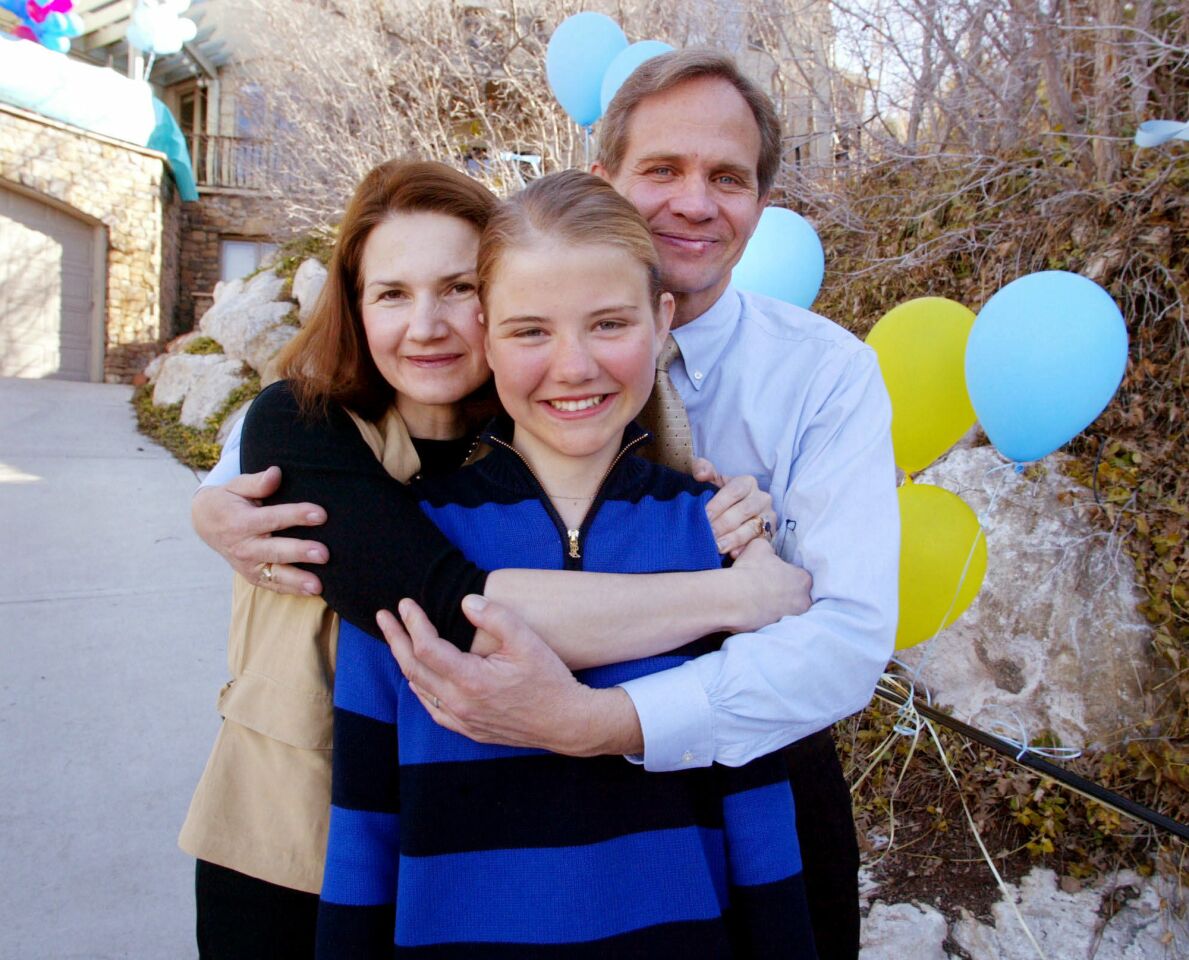 Elizabeth Smart poses with her parents, Lois and Ed, outside their home in 2003. Smart was abducted from her Salt Lake City bedroom in 2002
(Tom Smart / Associated Press)
Brian David Mitchell, Elizabeth Smart's kidnapper, is escorted into the Frank E. Moss Federal Courthouse in Salt Lake City in 2010.
(Jim Urquhart / Associated Press)
Katie Beers, whose kidnapping attracted nationwide headlines in 1992, poses for a photo in Old Westbury, N.Y. The 30-year-old mother of two co-wrote a new book about her ordeal.
(Frank Eltman / Associated Press)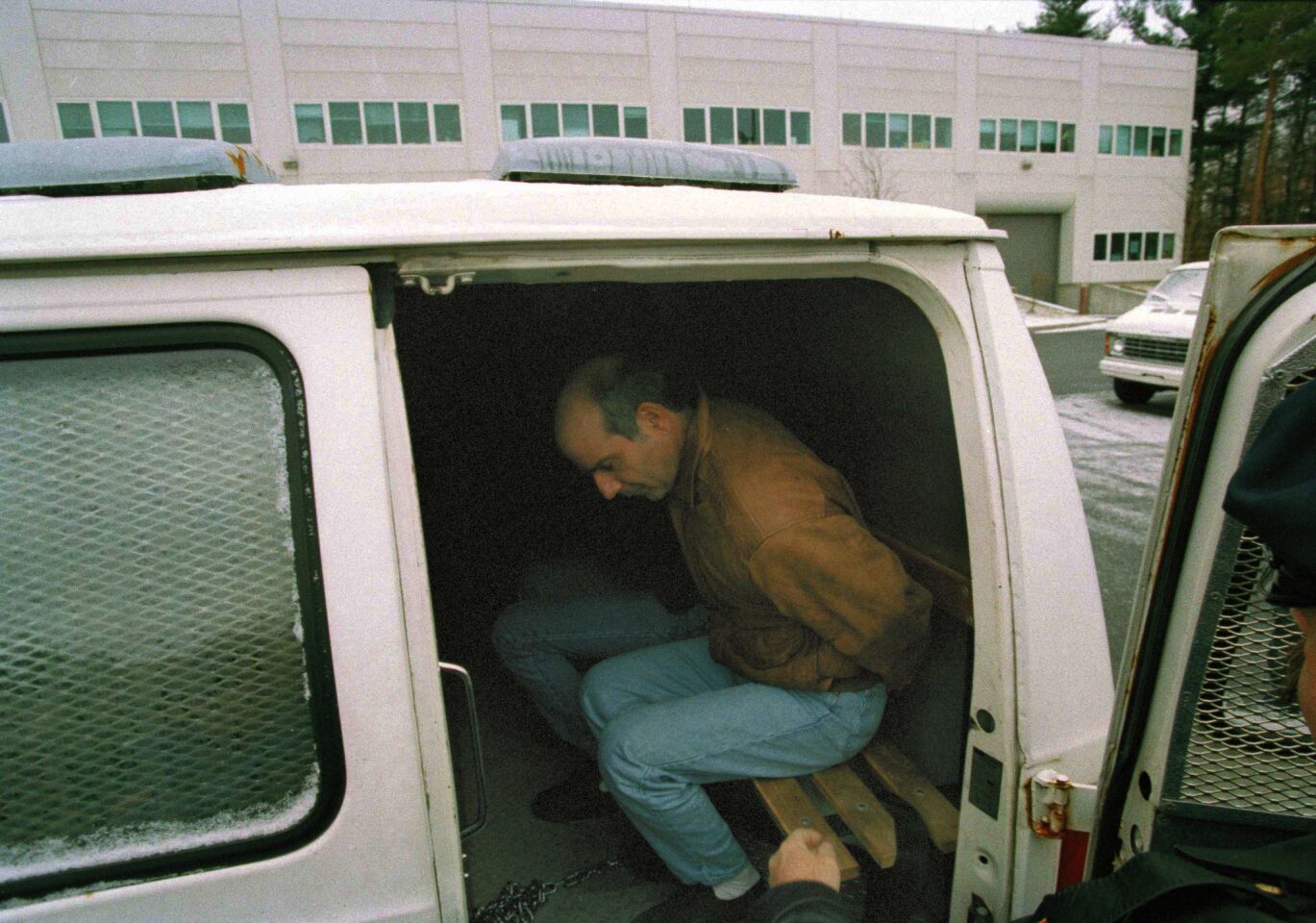 John Esposito sits handcuffed in a van in Hauppauge, N.Y., as he is about to be taken to court for arraignment on charges of kidnapping Katie Beers.
(Michael Albans / Associated Press)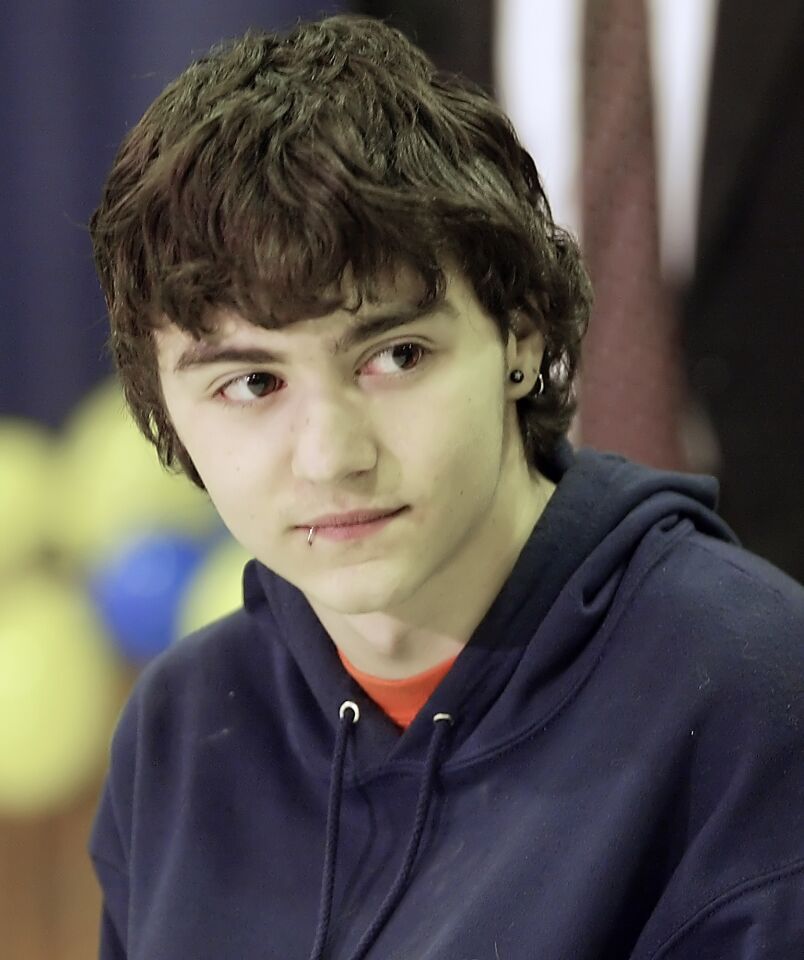 Shawn Hornbeck, 15, watches as his parents Craig and Pam Akers talk to the media in Richwoods, Mo. Shawn, who was missing since Oct. 2002, was recovered in 2007 with another missing boy.
(Tom Gannam / Associated Press)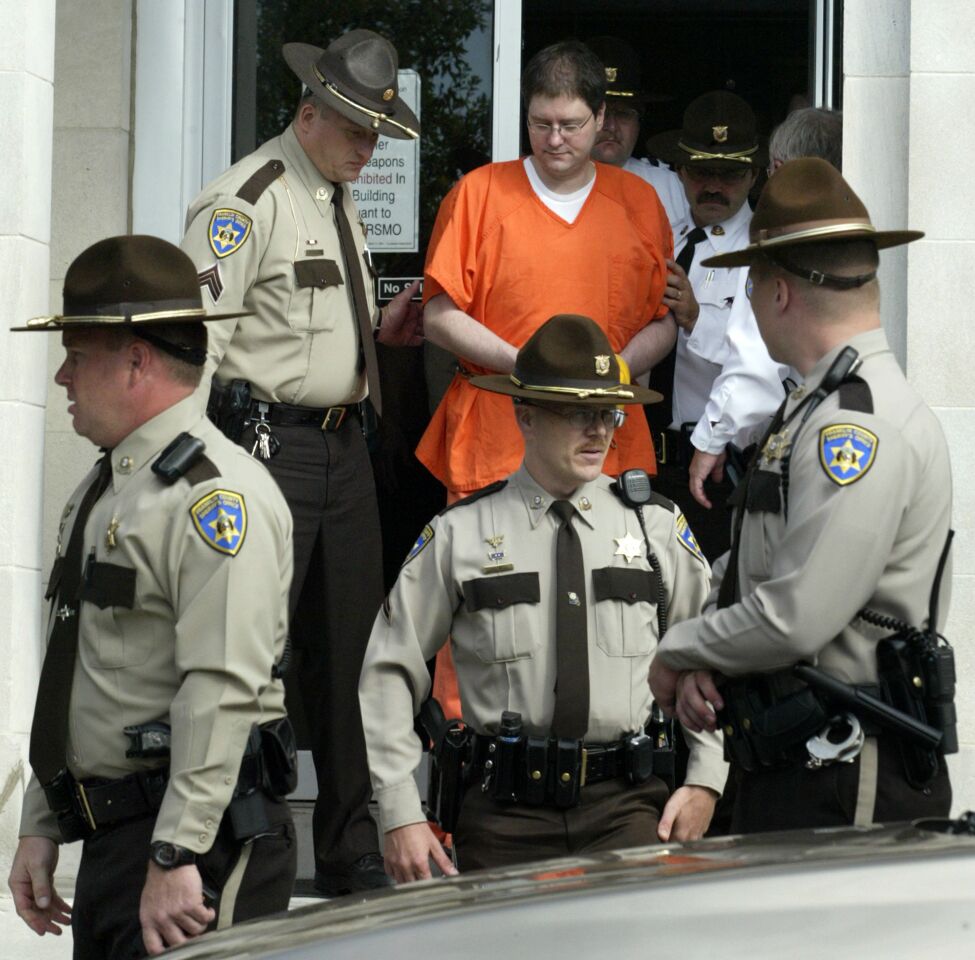 Michael Devlin is escorted out of the Franklin County Courthouse in Union, Mo. Devlin pleaded guilty in Franklin County to one charge of child kidnapping and one count of armed criminal action in the 2007 abduction of 13-year-old William "Ben" Ownby.
(Tom Gannam / Associated Press)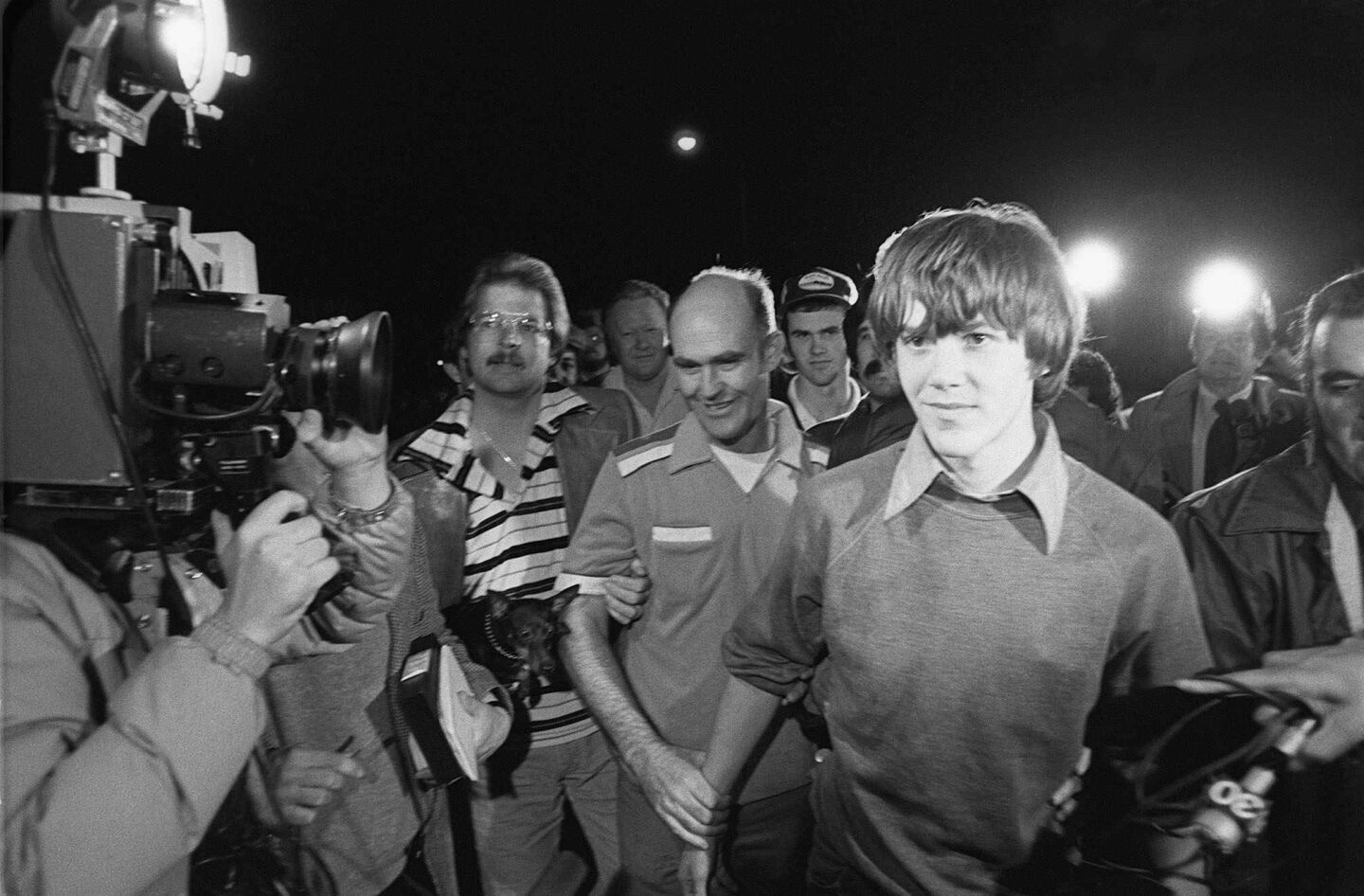 Steven Stayner, right, and and his brother Delbert Stayner walk toward their Merced County home as Steven was reunited with his family following a 7-year kidnap ordeal.
(Ted Benson / Associated Press)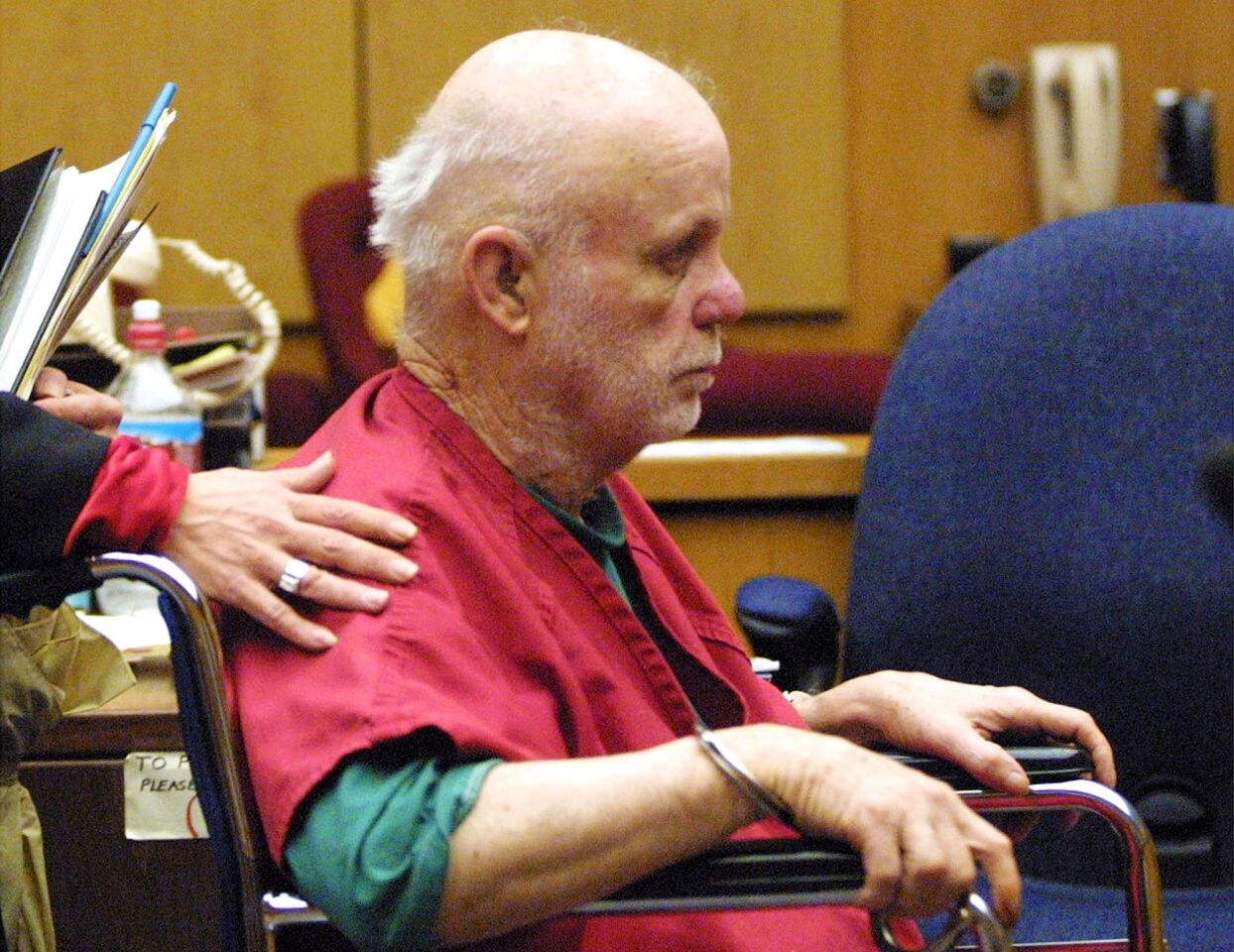 Convicted kidnapper Kenneth Eugene Parnell during a court appearance in Oakland in 2003. Parnell was convicted in the kidnappings of Steven Stayner in 1972 and Timothy White in 1980.
(Nick Lammers / Associated Press)
The sister of the man accused of abducting Hannah Anderson sharply defended her brother in a CNN interview, saying there were "a lot of holes in the case" and it was "very difficult to believe" the allegations.
Lora Robinson told host Piers Morgan on Tuesday night she wanted more information from investigators about the case, insisting she had "yet to see any solid evidence" of her brother James DiMaggio's alleged crimes.
"It's very hard to believe that someone who was just so genuine and so dependable every single solitary day just woke up one day and decided, 'I'm going to do this,' " Robinson said. "It's very difficult to believe."
"I'm not in any way excusing -- I'm not saying that he didn't have any part in it," she said. "But what I'd like to know is -- I'd like to have factual evidence of what exactly his part in it was. And when I have that evidence, I'll go from there."
At one point in the interview, Robinson interrupted Morgan to take issue with his characterization of her brother.
"Piers, can I stop you?" she said. "I would like to throw in there ... I would like to remind you that at this point, my brother is still a suspect. He is not a killer. He is accused, and again, it is alleged."
Authorities say DiMaggio killed Hannah Anderson's mother and 8-year-old brother at his San Diego County home before booby-trapping it with incendiary devices. The house caught fire Aug. 4, prompting what would become a multistate search for DiMaggio and 16-year-old Hannah.
The six-day search ended more than 1,000 miles away in Idaho, where FBI agents raided a remote campsite where DiMaggio and Hannah were spotted. The girl was rescued safely; DiMaggio was shot and killed.
San Diego County Sheriff's Department officials have insisted that Hannah was a victim "in every sense of the word."
When Morgan asked if Robinson -- whom he referred to as Lora DiMaggio -- knew "why he did it," she fired back.
"'How do you know that he did it?' would be my question for you," Robinson said. "There's no evidence. The only evidence that's even come forward at this point is the fact that these two bodies were found on his property."
"In my heart of hearts, I think that Hannah perhaps got herself into a situation that she couldn't get herself out of," Robinson later said. "And I do believe that my brother gave his life to protect her."
Later, Morgan asked Robinson who might be responsible for the murders if her brother wasn't.
"I don't know," she replied. "That's what I want to find out."
"What other explanation do you have?" Morgan said.
"Do you believe everything a 16-year-old tells you?" Robinson said.
"You think she's just lying?" Morgan asked.
"I'm not going to speak to that," Robinson responded as she sipped from her coffee mug.
Robinson said her brother--whom she described as Hannah's father's "best friend"--was "a father figure and an uncle to the Anderson children" and that he "thought of Hannah as a daughter."
Robinson said Hannah stayed at her home three weeks before she disappeared. She recalled "very vividly" telling DiMaggio "she's trouble."
"I said, 'You need to watch out for that one, she's trouble,'" Robinson said, saying the teen "didn't say thank you once" and "had on extremely heavy eye make-up. She later added that she didn't "want to bash anyone. It's certainly not my intent."
Robinson said she had spoken to Hannah's father, Brett Anderson, after it was revealed DiMaggio left $112,000 in life insurance to the girl's grandmother. The money was intended to go to Hannah and her brother, a DiMaggio family spokesman has said.
"My heart just breaks for Brett, really it does," Robinson said.
In a statement provided to Morgan's show, the Anderson family said it was "a difficult time for both families" and wished Robinson "privacy and peace as she begins her healing process."
ALSO:
Yosemite tourists race to beat Rim fire road closure
Bell scandal: Judge rejects Rizzo's bid to move trial out of county
Sister of alleged Hannah Anderson kidnapper says teen was 'trouble'
Twitter: @katemather | Google+
kate.mather@latimes.com
---
Life is stressful. Our weekly mental wellness newsletter can help.
You may occasionally receive promotional content from the Los Angeles Times.