Two Bay Area inmates sought after brazen courthouse escape
Reporting from San Francisco —
Two men charged with tying up employees at gunpoint during a cellphone store robbery made a dramatic escape Monday from a suburban Silicon Valley courthouse, fleeing in a car waiting outside for them, officials said.
The escape by Tramel McClough, 46, and John Bivins, 47, appeared to be orchestrated, and investigators were trying to determine how they got away from a sheriff's deputy who had been guarding them, the Santa Clara County Sheriff's Department said in a statement.
The two, who are considered dangerous, escaped from a deputy escorting them through a public hallway outside a courtroom where McClough and Bivins had been brought for a hearing about 9:30 a.m., Sgt. Reggie Cooks said.
They ran through an emergency exit, down stairs and outside to a waiting car, Cooks said. They abandoned the car a few blocks away for a U-Haul moving van, Cooks said. People were asked to call police if they see them but not to approach them.
A handcuff key and discarded restraints were found nearby, Cooks said.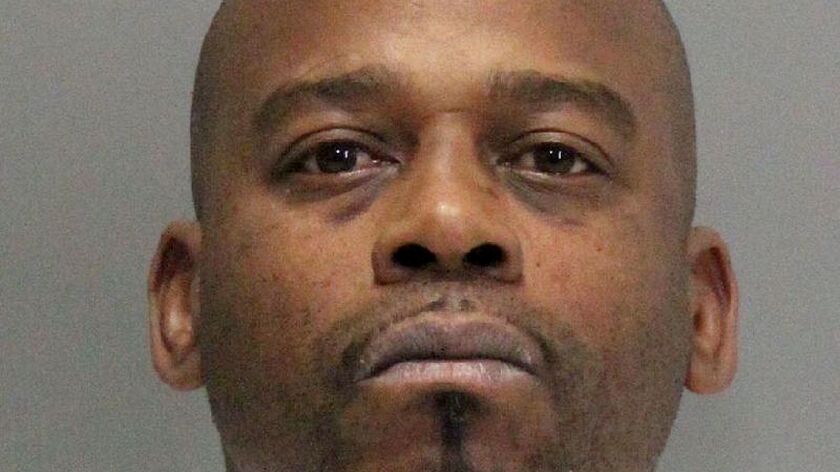 "The level of sophistication and brazenness it takes for the individuals to do that — that is why we're calling on the public and other allied agencies to help," Cooks said.
The Palo Alto Police Department said on Twitter that the men were believed to have left the area and officers were not searching for them in the city, which is home to numerous technology companies and Stanford University. The two men live in neighboring East Palo Alto.
Officials said the two were being held without bail after their arrest on suspicion of robbing a Verizon store of $64,000 in merchandise in February. Police have said they tied up the store employees, forced one to open a safe and were arrested a short time later after a car chase.
The escape is the latest setback for the Santa Clara Sheriff's Department, which runs the county's jails and is responsible for escorting inmates to and from court.
Four inmates escaped from the county's main jail last year by cutting through metal bars and rappelling to freedom using a rope made of clothing and sheets.
Last month, a clerical error led to the mistaken release of an inmate from jail on the day he was sentenced to an eight-year prison term for armed robbery. He was captured a week later.
In June, three former jail guards were convicted of murder for beating a mentally ill inmate to death in 2015.
---
For reporting and exclusive analysis from bureau chief John Myers, get our California Politics newsletter.
You may occasionally receive promotional content from the Los Angeles Times.