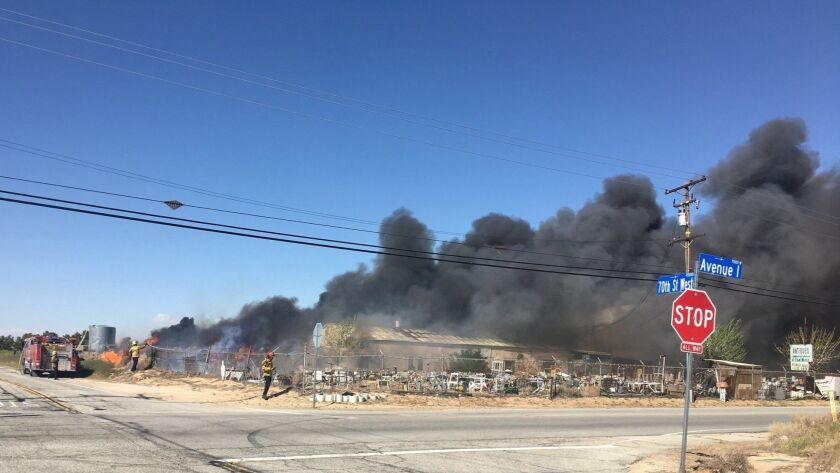 A fire originally reported Tuesday afternoon as a solitary burning tumbleweed quickly grew into a grass fire that, pushed by 20 mph winds, spread to an antiques business in Lancaster.
The Los Angeles County Fire Department arrived at the scene about 3:30 p.m. to find Antiques at the Barn, near the intersection of 70th Street West and West Avenue I, on fire.
The building's roof collapsed, forcing firefighters to remain on the perimeter of the property, where they continued trying to extinguish the blaze.
Almost 30 engines, trucks and other firefighting apparatus were on the scene.
It is unclear whether anyone was inside the building when it caught fire or when the roof collapsed, said Brian Stevens, a firefighter specialist with L.A. County fire. The cause has not been determined.
---