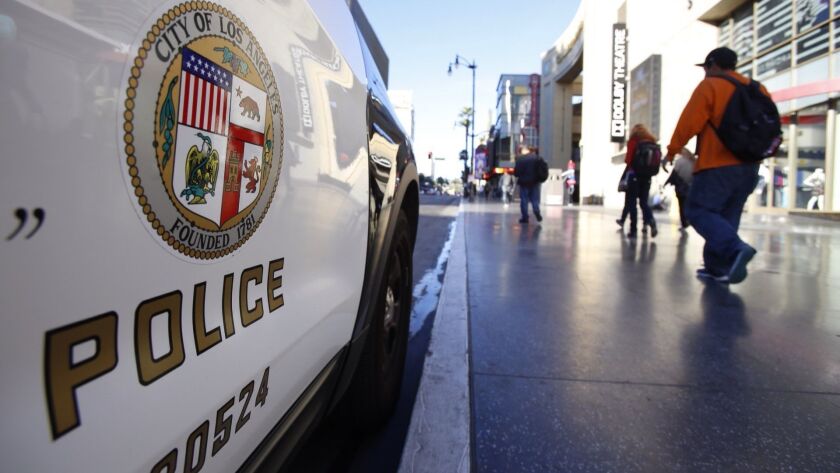 An LAPD officer accused of falsely reporting more than $8,000 worth of work on her time sheets pleaded not guilty to a single charge of grand theft Tuesday, authorities said.
Prosecutors with the Justice System Integrity Division of the Los Angeles County district attorney's office said Officer Monica Moore, 47, falsely reported she was at work 18 times between April and October 2018. She received $8,543 in compensation for those days, according to court records.
Moore is an 18-year veteran of the Los Angeles Police Department and was previously assigned to the South Bureau administration, according to the Police Department.
She is scheduled for a preliminary hearing June 26. If convicted, Moore faces up to three years in state prison.
The case remains under investigation.
Times staff writer Richard Winton contributed to this report.
---