McStay family mystery: Crosses, remembrance planned at desert site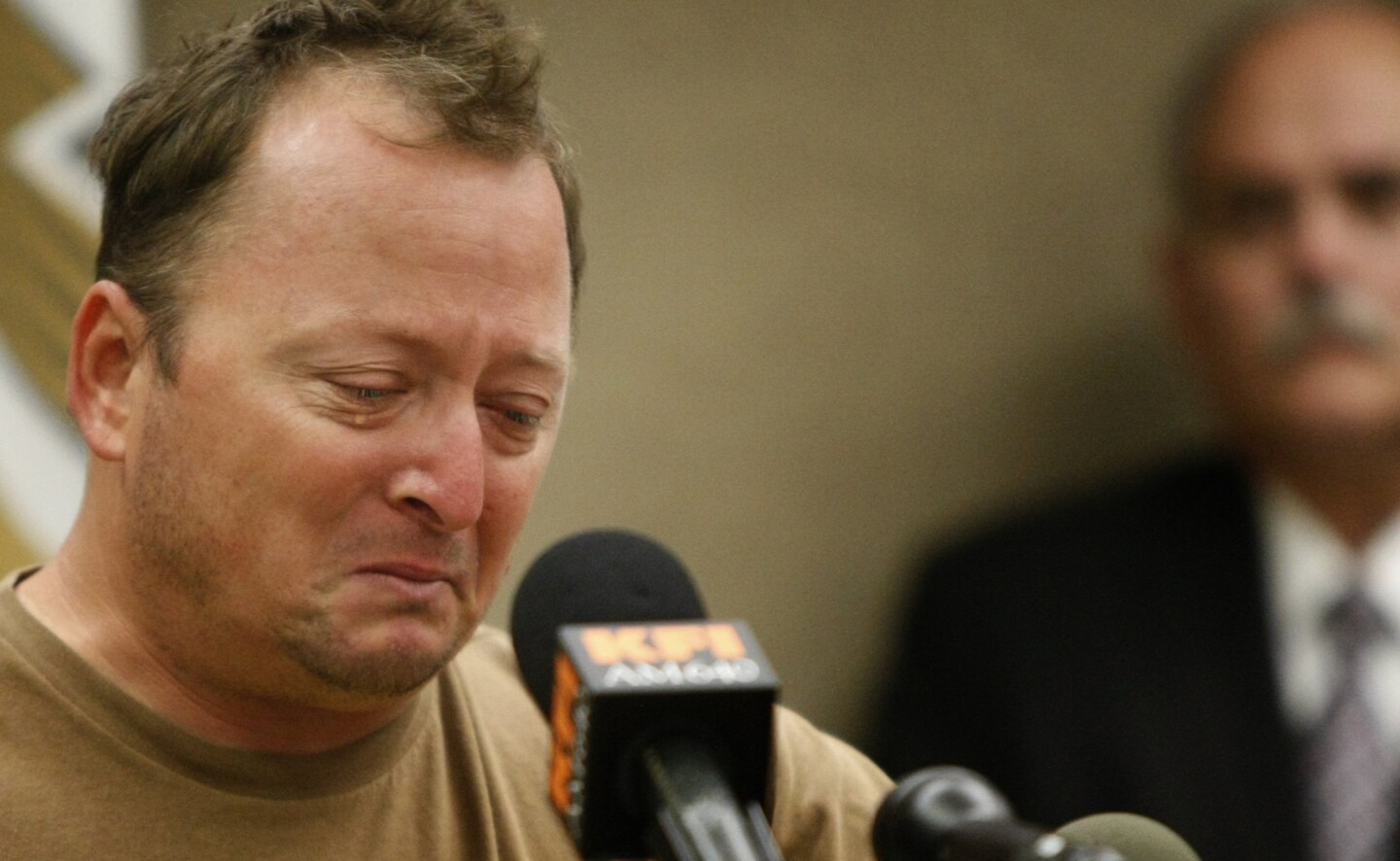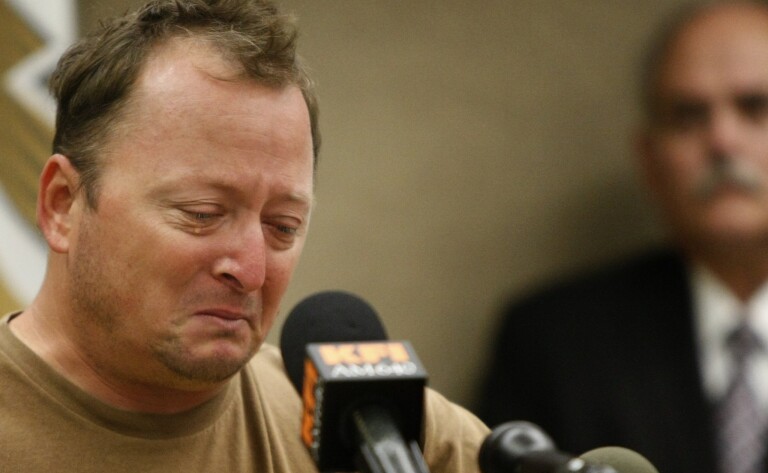 "It's not really the outcome we were looking for," Michael McStay said during a news conference in November 2013 after the remains of his brother, sister-in-law and nephews were identified. "But it gives us courage to know they're together and they're in a better place."
(Don Bartletti / Los Angeles Times)
Erin McStay, left, and Susan Blake at a news conference in November 2013 at the San Bernardino County Sheriff's Department headquarters, where authorities announced the remains of Blake's son, Joseph McStay, and his family had been identified. Erin McStay is Joseph McStay's sister-in-law.
(Don Bartletti / Los Angeles Times)
San Bernardino County Sheriff's Department investigators excavate a grave on the outskirts of Victorville in November 2013. Human remains found in two graves at the site were determined to be those of the McStay family, who went missing in 2010.
(Irfan Khan / Los Angeles Times)
Friends and relatives of the McStay family will gather Wednesday at the desert site near Victorville where the bodies of the mother and father were found, along with remains believed to be those of their children, to place memorial crosses and pay their respects.
Wednesday also marks the birthday of Joseph McStay, the father.
Authorities on Friday confirmed that the bodies of McStay, 42, and his wife, Summer, 45, had been positively identified after their remains were discovered. Two other sets of skeletal remains have not been positively identified, but are believed to be those of the couple's children, Gianni, 4, and Joseph Jr., 3.
The remains were found last week by a motorcyclist off-roading in the desert in San Bernardino County.
Authorities on Friday confirmed the deaths were being treated as homicides.
On a blog that had been dedicated to helping find the vanished family, Joseph McStay's brother, Mike, wrote Tuesday that he is "broken and grieving."
"For the last few days I've really been at a loss for words," he wrote. "I think most of the family members have been dealing with the shock of this, the best way we know how. I know that this is definitely true for myself."
He said the family awaits final confirmation of the identities of the remains and will plan a memorial service once they receive official word.
At a press conference Friday, San Bernardino County Sheriff John McMahon said authorities do not know how long the bodies had been buried in the desert.
The family went missing in February 2010. When relatives and friends had not heard from them for several days, Mike McStay called authorities.
Investigators entering their Fallbrook house found no sign of a struggle. Neighbors said they hadn't seen the family for days and started feeding the family's dogs.
"The bottom line," the lead investigator in the case, Troy Dugal, told The Times in 2011, "was that life was normal for the McStays up to Feb. 4, and on that day they just vanished."
ALSO:
Costco in Simi Valley labels Bibles as fiction; pastor disagrees
Aryan Brotherhood inmate's death is latest at Victorville prison
Plastic surgeon allegedly performed unwanted work on O.C. patient
---
For reporting and exclusive analysis from bureau chief John Myers, get our California Politics newsletter.
You may occasionally receive promotional content from the Los Angeles Times.