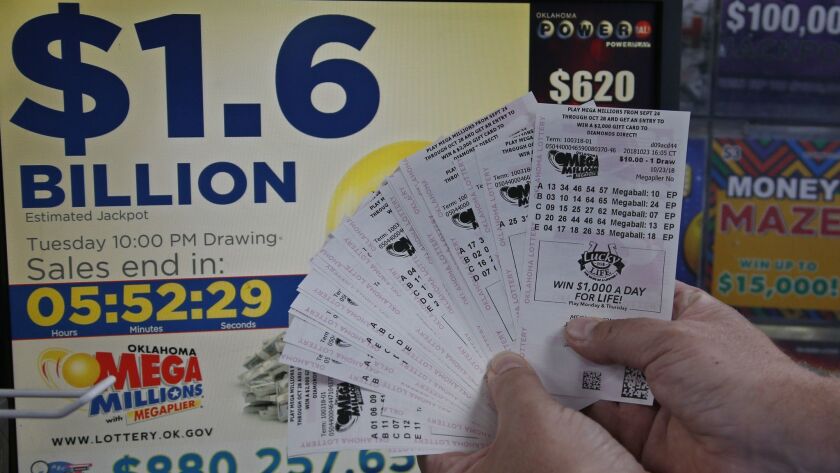 There were no new billionaires in the Golden State after the drawing for the $1.6-billion Mega Millions jackpot, but eight tickets sold in California came close, matching five out of the six numbers drawn.
The winning numbers Tuesday were 5, 28, 62, 65, 70 and Mega Ball 5.
The tickets with five matched numbers were sold in San Luis Obispo, Stockton, Rancho Cucamonga, San Diego, Chatsworth, Arcadia, Norwalk and San Francisco, according to the California Lottery. The amount of prize money for those tickets was undetermined Tuesday night.
If there are no jackpot winners in other states, the grand prize for the next drawing will be an estimated $2 billion, the California Lottery said on Twitter.
The $1.6-billion jackpot is the largest prize in U.S. history.
On Thursday, before the last Mega Millions drawing, Californians were buying 200 tickets per second, according to the Associated Press.
Twitter: @haileybranson
---