Jurors visit sites where victims lived in trial of 'boy next door killer' suspect Michael Gargiulo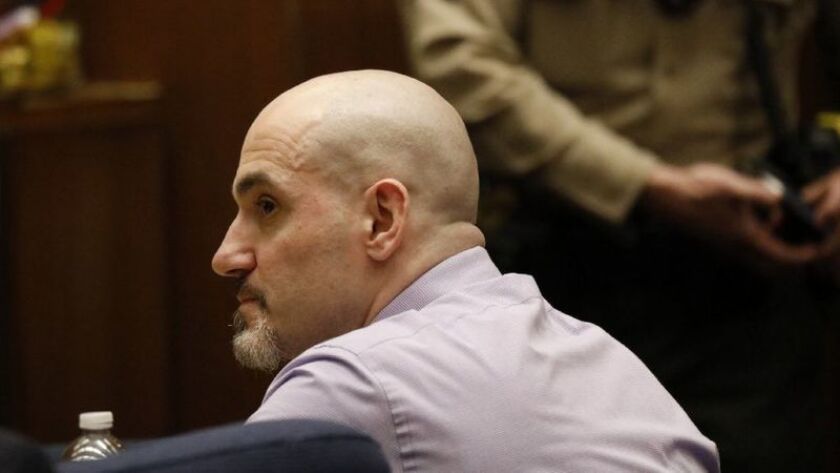 Their homes were separated by either an alley, a pool or a few short blocks.
In each case, prosecutors have said, Michael Gargiulo lived near the young woman he allegedly attacked. So close, that sometimes he could see into her apartment window from his.
A panel of jurors in Gargiulo's murder trial had a chance to visit those sites this week, traveling to Santa Monica, Hollywood and El Monte over a two-day period to observe where each victim and Gargiulo lived at the time of the alleged crimes.
"Gives perspective," said LAPD Det. Tom Small, who investigated the case, outside the apartment complex where Maria Bruno was killed in 2005. It is the first time in his career that he has visited the sites of crimes with a jury, he said.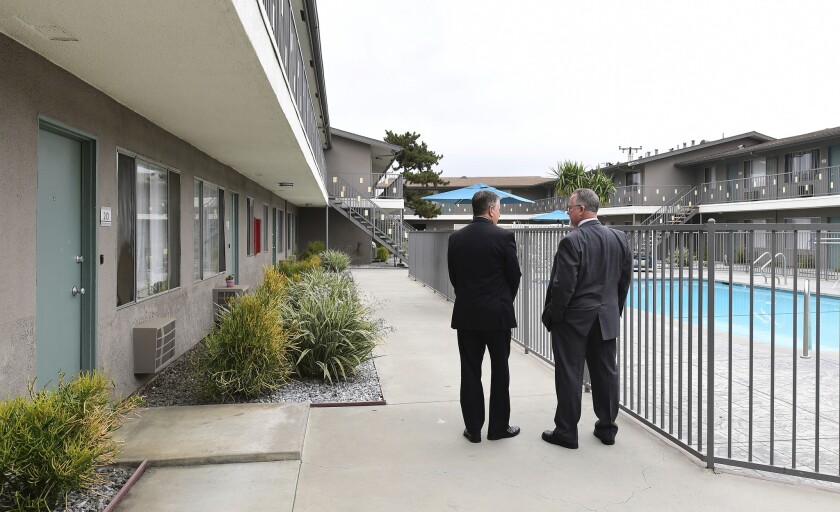 The visits, which are rare in criminal cases, came seven weeks into the death penalty trial of Gargiulo, who faces two counts of murder and one count of attempted murder in connection with attacks between 2001 and 2008.
Earlier in the trial, prosecutors called Gargiulo the "boy next door killer" because he targeted women who lived nearby.
Gargiulo, who was allowed to skip the trips, has pleaded not guilty.
The jury's first visit Wednesday morning was to the Santa Monica apartment complex where Michelle Murphy, the sole survivor, lived in 2008. Gargiulo lived in a building across an alley. The panel spent about 13 minutes walking around the area.
Later in the day, the panel visited the building where Gargiulo lived in Hollywood when Ashley Ellerin was killed in 2001. Jurors then saw where Ellerin lived a few short blocks away, in a home with large windows across from a dog park Gargiulo frequented.
Actor Ashton Kutcher has testified in the case, saying that he went to that home the night Ellerin was murdered to pick her up for a date. But she didn't answer the door, or his calls, so he left.
Before he did so, he said, he peeked through a window. All the lights were on and he saw what appeared to be red wine stains on the carpet. He didn't think anything of it — Kutcher said he had been at a housewarming party at Ellerin's Hollywood home about a week before where people had been drinking.
The next day, he found out Ellerin was dead.
On Thursday, the panel visited the El Monte apartment complex in which Bruno was stabbed to death in 2005. Gargiulo lived there, too, in a unit diagonal to hers across a pool on the second floor. That visit lasted less than 25 minutes.
Prosecutors said Gargiulo's series of attacks began in the Chicago area in 1993, with the killing of 18-year-old Tricia Pacaccio. Gargiulo, 17 at the time, was a friend of Pacaccio's younger brother. After his L.A. trial, Gargiulo is expected to be extradited to Illinois, where he is charged with Pacaccio's slaying.
Jurors were not allowed inside any of the homes. Testimony is expected to continue next week.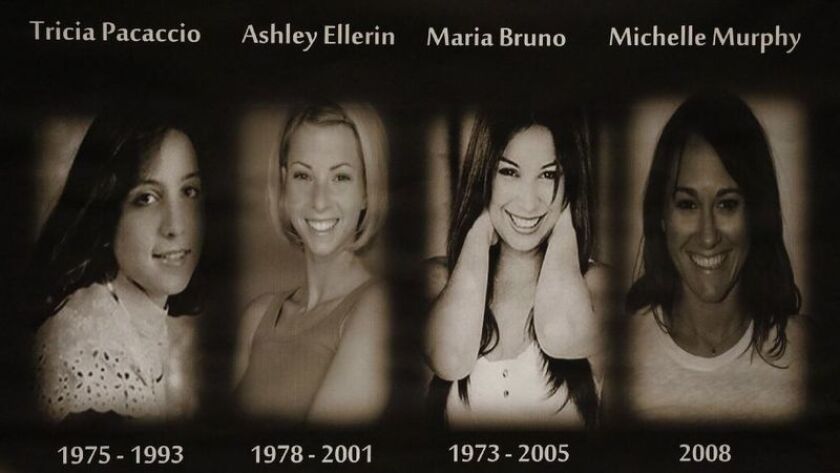 alene.tchekmedyian@latimes.com
Twitter: @AleneTchek
---
The stories shaping California
Get up to speed with our Essential California newsletter, sent six days a week.
You may occasionally receive promotional content from the Los Angeles Times.