Michael Hastings: The importance of not following the rules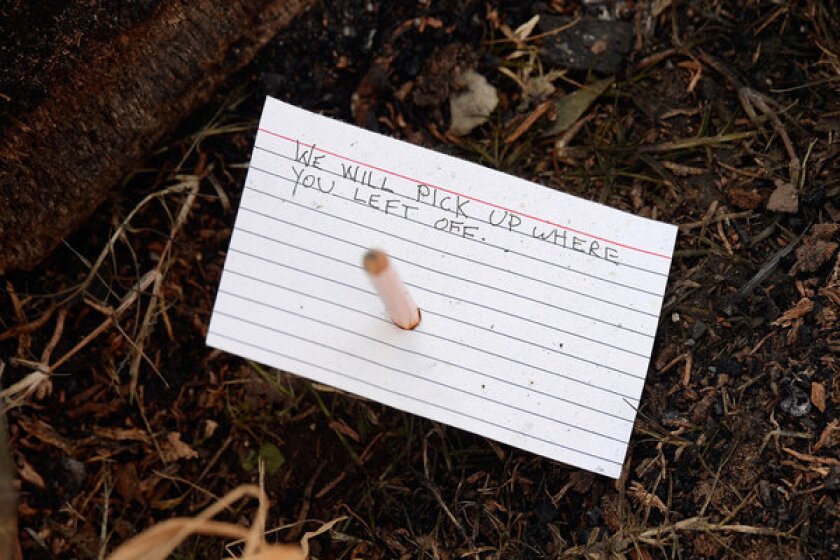 He brought down an American general. He could brutalize his peers. But Michael Hastings was never accused of not telling the truth. And given the outrage that often accompanied the publication of his stories, that's saying something.
Hastings is the Buzzfeed reporter and contributing Rolling Stone editor who died early Tuesday in a one-car crash on Highland Avenue in Los Angeles. Video taken just after the crash shows a mangled car fully engulfed in flames.
It looks like something out of a war zone, terrain with which Hastings was already quite familiar.
At 33, he was a veteran war reporter (Iraq and Afghanistan), a veteran political reporter and was, apparently, intent on turning his chronicler's eye on the dark side of Hollywood.
He had written a piece for Buzzfeed about the incarceration of "The Hunt for Red October" director John McTiernan, who is serving time in federal prison for lying to the FBI.
He had enthusiastically told friends he had been to Oliver Stone's house, where he asked filmmaker Robert Greenwald to introduce him to Ron Kovic, the Vietnam veteran and author of the antiwar memoir "Born on the Fourth of July." "That book had a huge impact on me," he told Greenwald.
"He was meeting a lot of people and building relationships like crazy," Greenwald said of Hastings' months in Los Angeles. "He was very, very gracious."
In April, after the Beverly Hills premiere of Greenwald's movie, "War on Whistleblowers: Free Press and the National Security State," Hastings participated in a panel discussion. "He responded very strongly to the film," Greenwald said. "He felt it was very important that people understand what's at stake."
When he died, Hastings was working on a story about CIA Director John Brennan.
Hastings became famous for the Rolling Stone story about Gen. Stanley McChrystal, commander of U.S. forces in Afghanistan. Hastings quoted McChrystal making unflattering remarks about Vice President Joe Biden, and his staff expressing disdain for the president and his national security team. McChyrstal resigned soon after the piece was published. The general's staffers claimed that Hastings had violated their agreements to keep private conversations off the record.
But Hastings was especially adept at telling a certain kind of inside-baseball story about political campaigns. In 2008, while covering Hillary Rodham Clinton, he wrote memorably about how her campaign constructed a press file in a public restroom. In 2012, he covered the president's reelection campaign.
With a healthy skepticism, if not contempt, for the deals and tradeoffs between reporters and campaigns, he disingenuously broke unspoken rules about off-the-record encounters, and seemed to revel in alienating fellow reporters, whom he considered too cozy or complicit with the campaigns.
Naturally, he was the object of deeply conflicting emotions among reporters, who were intrigued by him, but also wary.
"I do not get along too well with organized groups of journalists, apparently," he told MSNBC.
"I had what I call the 'Lindsay Lohan Mean Girls Treatment.' "
In his ebook "Panic 2012: The Sublime and Terrifying Inside Story of Obama's Final Campaign," Hastings wrote entertainingly about the slights and insults directed at him by campaign staffers and fellow reporters, and about how he was nearly kicked off the Obama campaign plane after writing about the president having an off-the-record drink with reporters.
"I wasn't up on all the niceties," he told MSNBC. "I was lectured by the guy who runs the White House Correspondents Assn. And then they said, 'If you continue to do this, you're not gonna be welcome here.'"
Hastings may have disdained the press pack, but he needed it as a foil for his lacerating observations. And however unpleasant it was to be dissected by this talented young reporter, he did many of us who have covered national politics a favor.
Michael Hastings reminded us that our greatest work is often accomplished not by following the rules, but by breaking them.
ALSO
MAP: How fast is LAFD where you live?Life on the line: 911 breakdowns at LAFD
---
For reporting and exclusive analysis from bureau chief John Myers, get our California Politics newsletter.
You may occasionally receive promotional content from the Los Angeles Times.