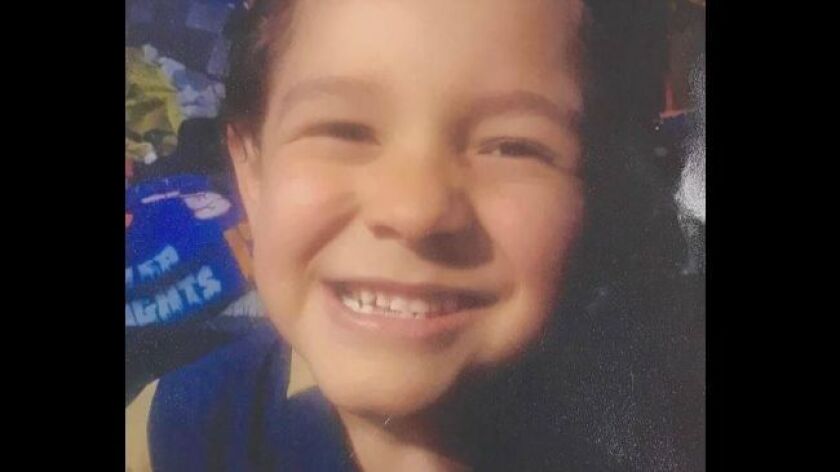 The mother and aunt of a 6-year-old boy who has been missing for nearly two weeks have been booked on murder charges, authorities said.
Jackee Contreras, 29, was arrested and booked into the High Desert Detention Center on Thursday for child neglect for her delay in reporting her son, Duke Flores, missing, according to the San Bernardino County Sheriff's Department. She was booked on suspicion of murder Saturday.
The boy's aunt, 29-year-old Jennifer Contreras, was also booked on suspicion of murder Saturday. Both women are being held without bail.
Deputies from the Apple Valley Police Department responded to the 22000 block of Cherokee Avenue on Thursday, following a request for a welfare check on the child from a family member.
The boy's mother told deputies that Duke had not been seen for about two weeks. Deputies immediately began a search of the area.
On Friday, detectives from the Specialized Investigations Division responded to the scene to conduct an investigation. They continued their search for the boy, with help from K-9 units. Authorities said they conducted multiple interviews throughout the day with family members.
The investigation is ongoing and detectives are continuing the search for the child. Authorities ask that anyone with information contact Det. Narcie Sousa at (909) 387-3589 or sheriff's dispatch at (909) 387-8313.
---