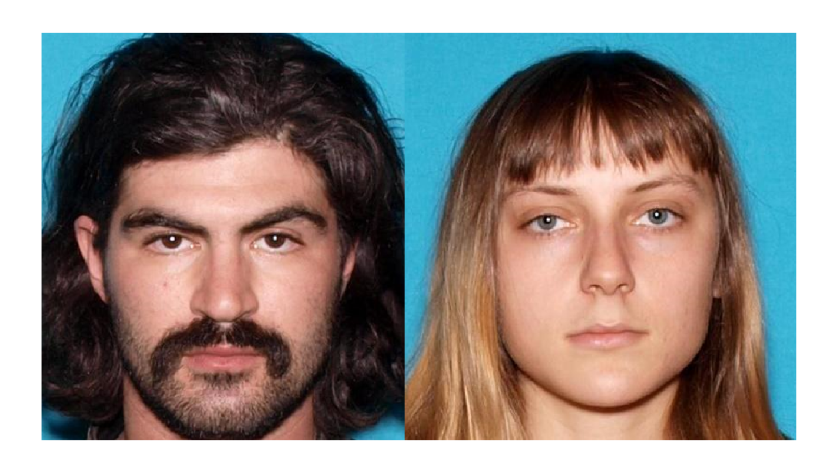 Friends and family pleaded for help Wednesday in the search for a Los Angeles couple who vanished during a camping trip to the Southern California desert over the weekend.
Mariya Mitkova, 27, and Aaron Morganstein, 33, were last seen leaving their home in the 2200 block of Shoredale Avenue about 3 p.m. Saturday. They had planned to drive to Joshua Tree National Park or Imperial Sand Dunes for the weekend, according to the Los Angeles Police Department.
The couple was supposed to return to work Monday, said their friend, Briana Gonzales.
Morganstein, a professional photographer, planned to go to San Diego, where he was to assist in a photo shoot on Monday, she said. Once they arrived in San Diego, Mitkova was going to catch a train on Sunday and head back for work in Santa Monica.
But the couple never showed up for work, Gonzales said.
"It's super-odd for him not to show up to a gig and for her not to show up to work," she said.
The couple's ATM transactions show they made no purchases since Saturday, Gonzales said.
Before taking off for the desert trip, the couple withdrew $120 from an ATM, then paid for gas. At some point, they fueled up again at a gas station in Cabazon.
Then a cellphone pinged off a cell tower in Rancho Mirage, Gonzales said.
At 6 p.m., Mitkova called a friend and said they were headed to the sand dunes.
Gonzales said Riverside County sheriff's deputies conducted an air and ground search for the couple and their car, a 2002 blue Subaru Outback with the California license plate number 6PRH231. Three Joshua Tree park rangers also looked for the couple.
Now, friends and family are trying to organize a search party.
According to police, Morganstein and Mitkova are frequent campers.
Gonzales said the couple would never go unprepared for a camping trip. Morganstein, she said, was probably hauling expensive camera equipment in their car.
She said she hopes the couple is safe, but can't help thinking they could be hurt or lost.
Anyone with details about the couple's whereabouts is urged to contact LAPD Missing Persons Unit Det. Maria Guevara at (213) 996-1800.
For breaking news in California, follow @VeronicaRochaLA on Twitter.
ALSO
Earliest-known Ten Commandments tablet sells for $850,000 at Beverly Hills auction
Santa Ana winds bring fire risk, frost advisories to Los Angeles and Ventura counties
Ancient beasts roamed this secret spot in Death Valley, but you probably can't go
---