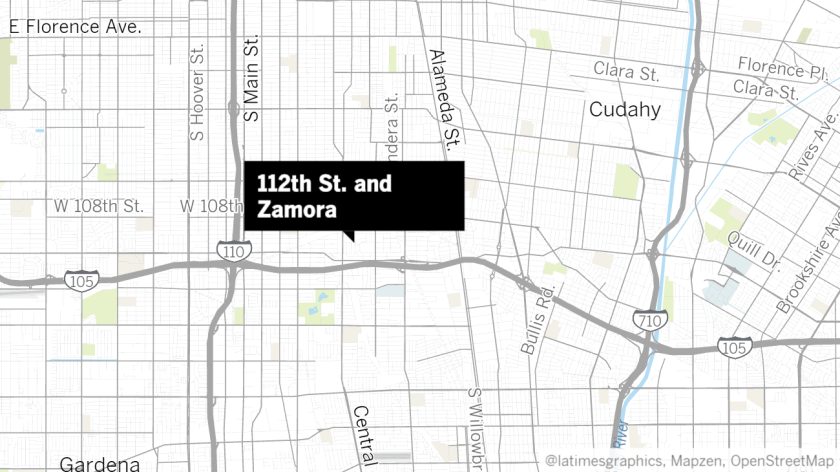 Police late Wednesday were trying to control an unruly crowd that formed in the Nickerson Gardens housing project in Watts as patrol officers attempted to detain someone, authorities said.
About 10:40 p.m., people began throwing rocks and bottles at officers in the area of 112th Street and Zamora Avenue, according to Los Angeles police.
Shortly before, officers conducting a routine patrol in the area attempted to detain a person, though it's unclear why. The crowd started to form shortly thereafter.
"Of course the crowd gets big, and gets bigger and bigger," said an LAPD sergeant who declined to give his full name. The officers on scene called for extra resources.
By 11:30 p.m., police had formed a skirmish line and were trying to disperse the crowd.
It's unclear if anyone was injured.
alene.tchekmedyian@latimes.com
Twitter: @AleneTchek
ALSO
Arrest made in torture of two huskies, disappearance of third dog in Oceanside
L.A. to pay nearly $1 million to family of man who died after police officers arrested him
Great white shark sighting triggers closure of 2-mile stretch of ocean in San Clemente, officials say
---