Driver who struck and killed a teen while fleeing LAPD officers is sentenced to 27 years in prison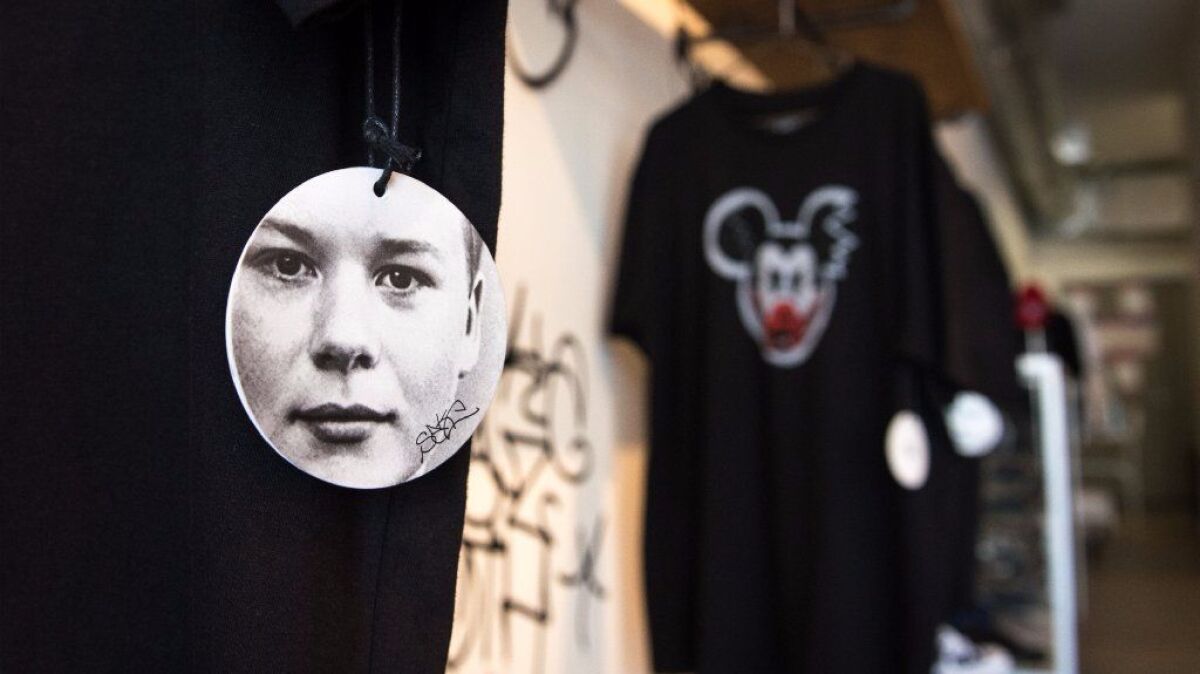 A man who struck and killed a teenager while fleeing Los Angeles police at speeds approaching 90 miles per hour was sentenced Monday to more than 27 years in prison, prosecutors said.
Paul Brumfield Jr., 50, was convicted of second-degree murder, car theft and negligent manslaughter last month in connection with the death of 15-year-old Jack Phoenix, who was hit by a stolen car Brumfield was driving through Palms in November 2015, according to the Los Angeles County district attorney's office.
The vehicle struck Phoenix with such force that the teen was decapitated. Brumfield escaped but was arrested the next day on suspicion of an unrelated car burglary. Prosecutors said DNA and witness statements linked him to the teenager's death.
Several days after the arrest, police found the stolen vehicle with the victim's severed head inside, prosecutors said.
Los Angeles police began following Brumfield, who was driving a stolen Buick LeSabre, in Mid-City and tailed him into Palms, according to testimony delivered at a preliminary hearing in Brumfield's case. One officer testified that she called for backup and a police helicopter to aid in Brumfield's capture but continued to follow him along a stretch of the 10 Freeway and back onto city streets, where she trailed the car at speeds of up to 60 miles per hour without turning on the cruiser's lights or sirens.
The officers did not attempt to stop Brumfield as he sped along Venice Boulevard, the officer testified. Phoenix was crossing the street at Venice Boulevard and Hughes Avenue when Brumfield struck him.
The teen's family filed a wrongful death lawsuit against the L.A. Police Department last year, claiming the city failed to follow its vehicle pursuit guidelines during the incident. LAPD officials told The Times last year that the department does not consider the incident a police pursuit because officers did not attempt to stop the vehicle. State laws make it very difficult for civilians to sue police over pursuits.
The department does not generally comment on pending litigation. The LAPD did not immediately respond to a request for comment Monday.
In 2015, the year Phoenix was killed, 78 bystanders were injured during LAPD chases. The number marked the most bystanders hurt in LAPD pursuits in at least a decade, eclipsing the previous highest tally of 61 in 2005, according to a Times review of pursuit data reported to the California Highway Patrol.
LAPD chases in 2015 injured bystanders at four times the rate of police pursuits in the rest of the state, according to the data. From 2006 to 2014, 334 bystanders were injured during LAPD pursuits— one for every 10 car chases, according to a separate Times' review of pursuit data.
The department's pursuit policy, regarded by experts as one of the most permissive in the state, has been undergoing revisions since 2015, but officials have yet to make any proposed changes public.
At least nine bystanders have been killed during LAPD pursuits since 2005, though officials do not count Phoenix's death among the tally because they did not classify the incident that led to his death as a pursuit.
The victim's father, Nick Phoenix, said Monday that though he was satisfied with the sentence, he still holds city police officers partially responsible for his son's death.
"I feel like justice was done. They did a good job with the courts and the prosecutor and the investigators and the judge and everyone … We're pleased with the outcome, I guess," he said. "But there is another dark side to this case, and it concerns what the LAPD did."
Follow @JamesQueallyLAT for crime and police news in California.
---
The stories shaping California
Get up to speed with our Essential California newsletter, sent six days a week.
You may occasionally receive promotional content from the Los Angeles Times.