Paul Walker's Porsche Carrera GT known for speed, difficult handling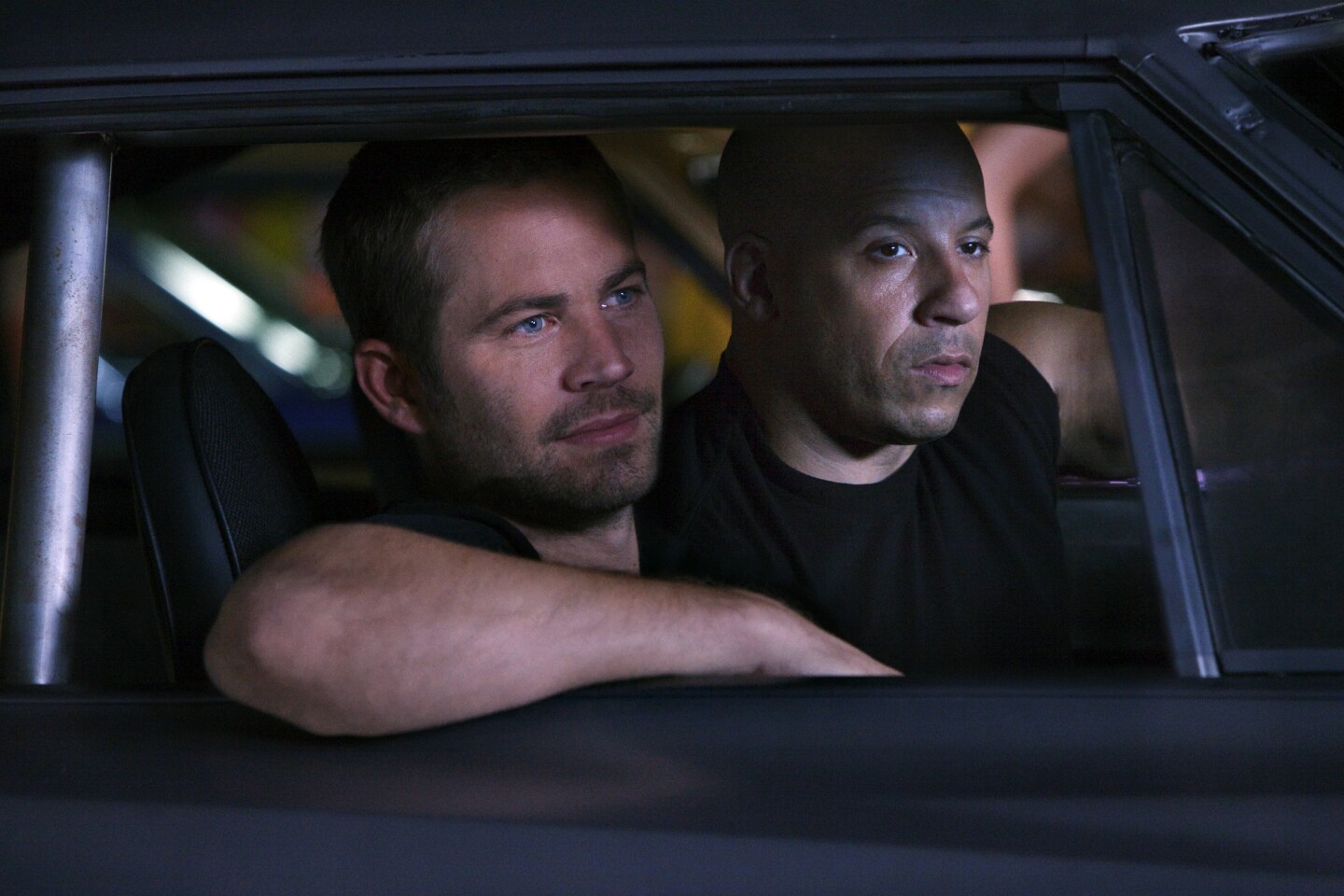 Paul Walker, who died at 40 in car crash in Valencia, had been filming Fast Five with costar Vin Diesel at the time of his death.
(Jaimie Trueblood / Universal Pictures)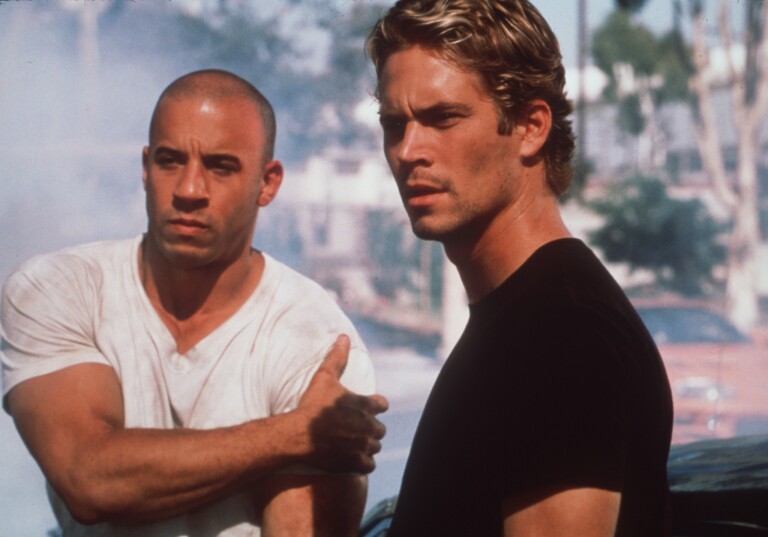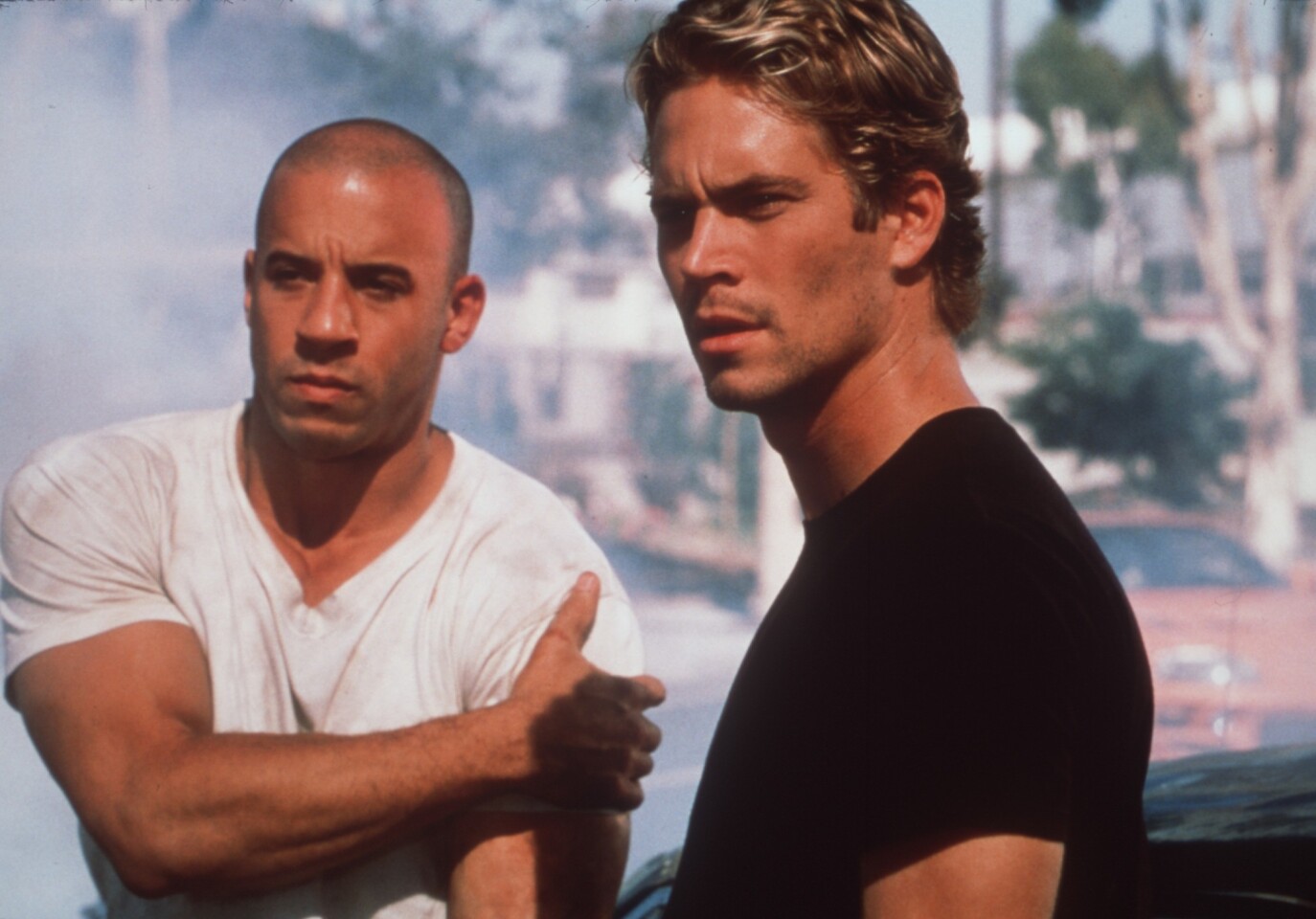 Vin Diesel and Paul Walker drive the city streets as if they own them in the movie "The Fast and the Furious."
(Bob Marshak / Universal Studios)
Mia (Jordana Brewster) finds herself attracted to Brian (Paul Walker) unaware that he's an undercover cop in the movie "The Fast and the Furious."
(Bob Marshak / Universal Studios)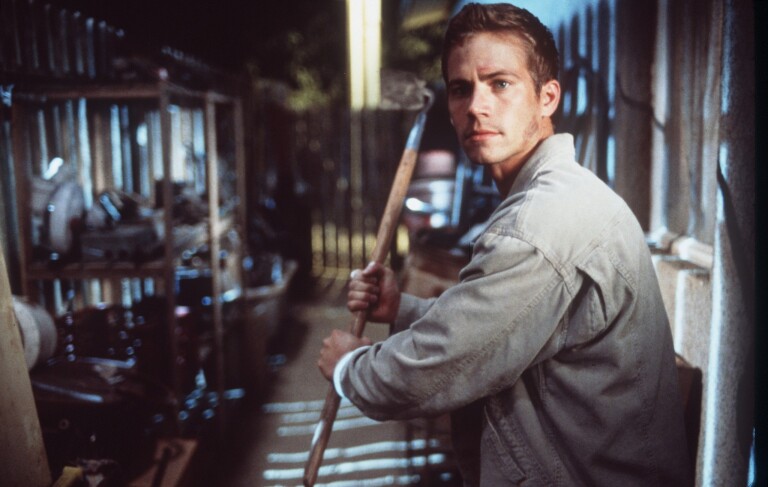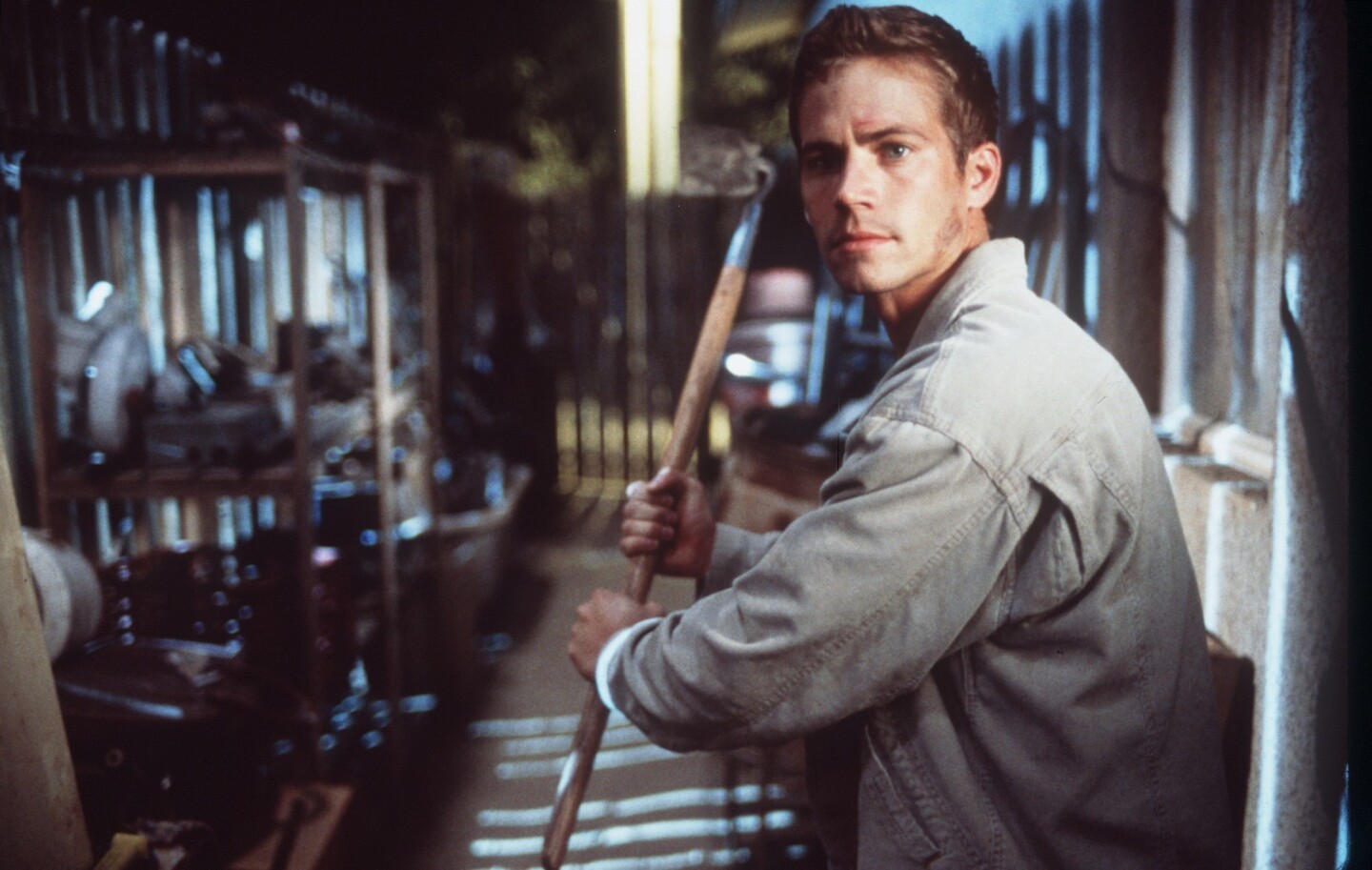 Paul Walker as Lewis in the movie "Joy Ride."
(Richard Foreman / 20th Century Fox)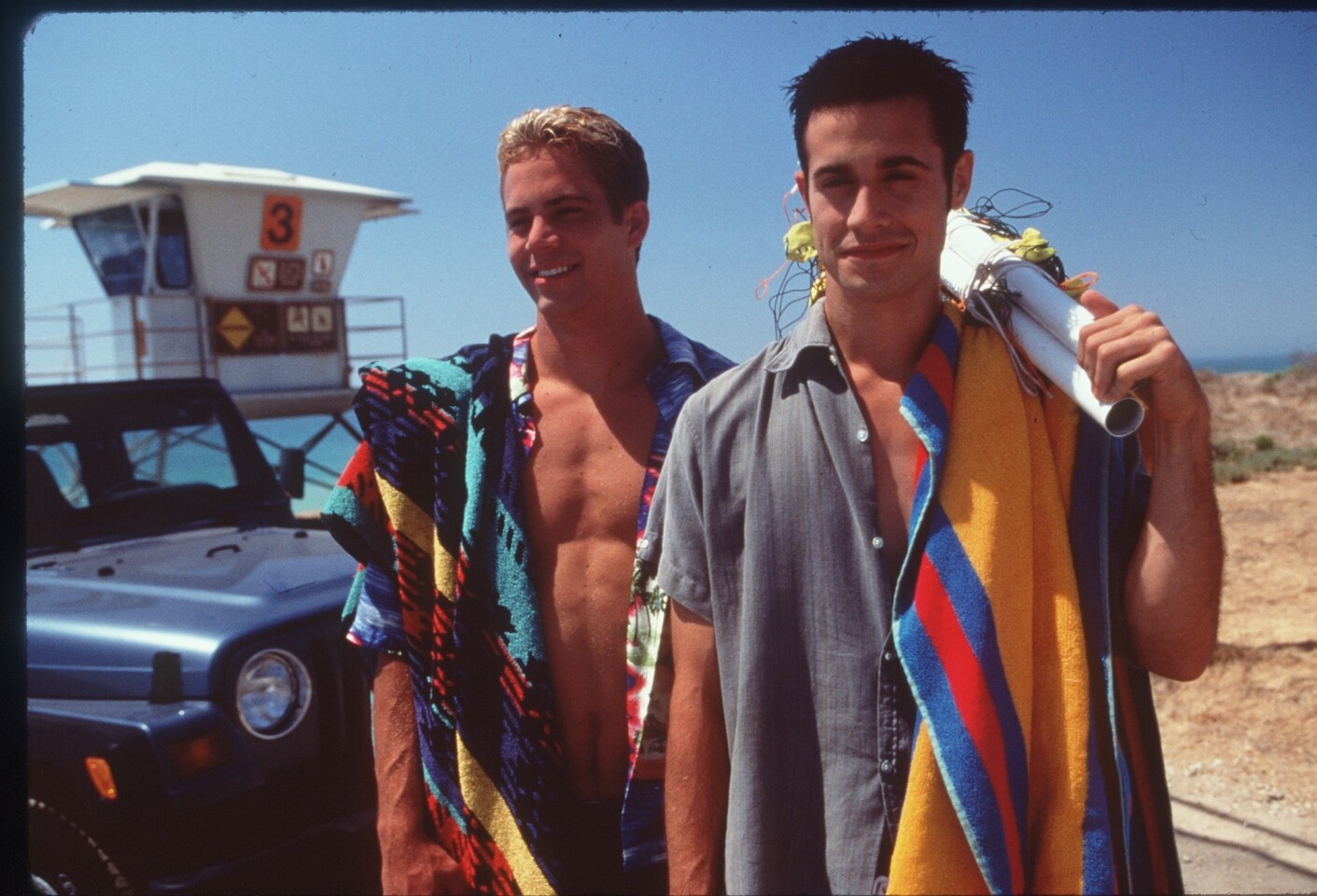 Paul Walker and Freddie Prinze Jr. in Robert Iscove's "She's All That" a 1998 Miramax release.
(Claudette Barius / Miramax Films)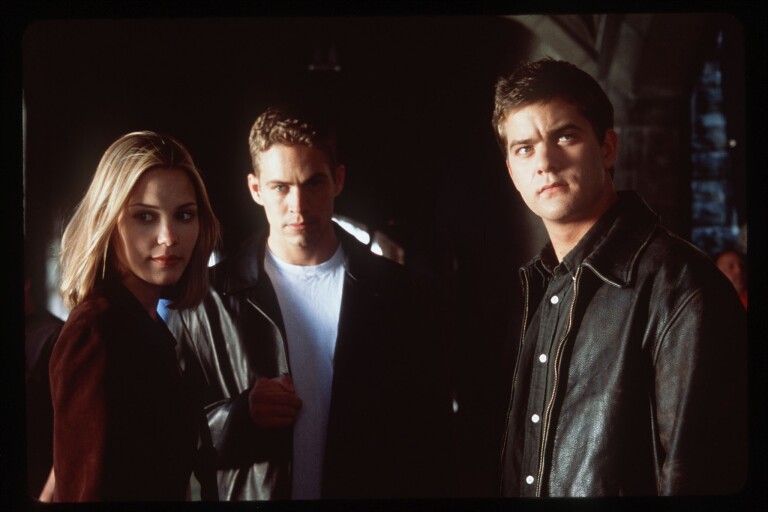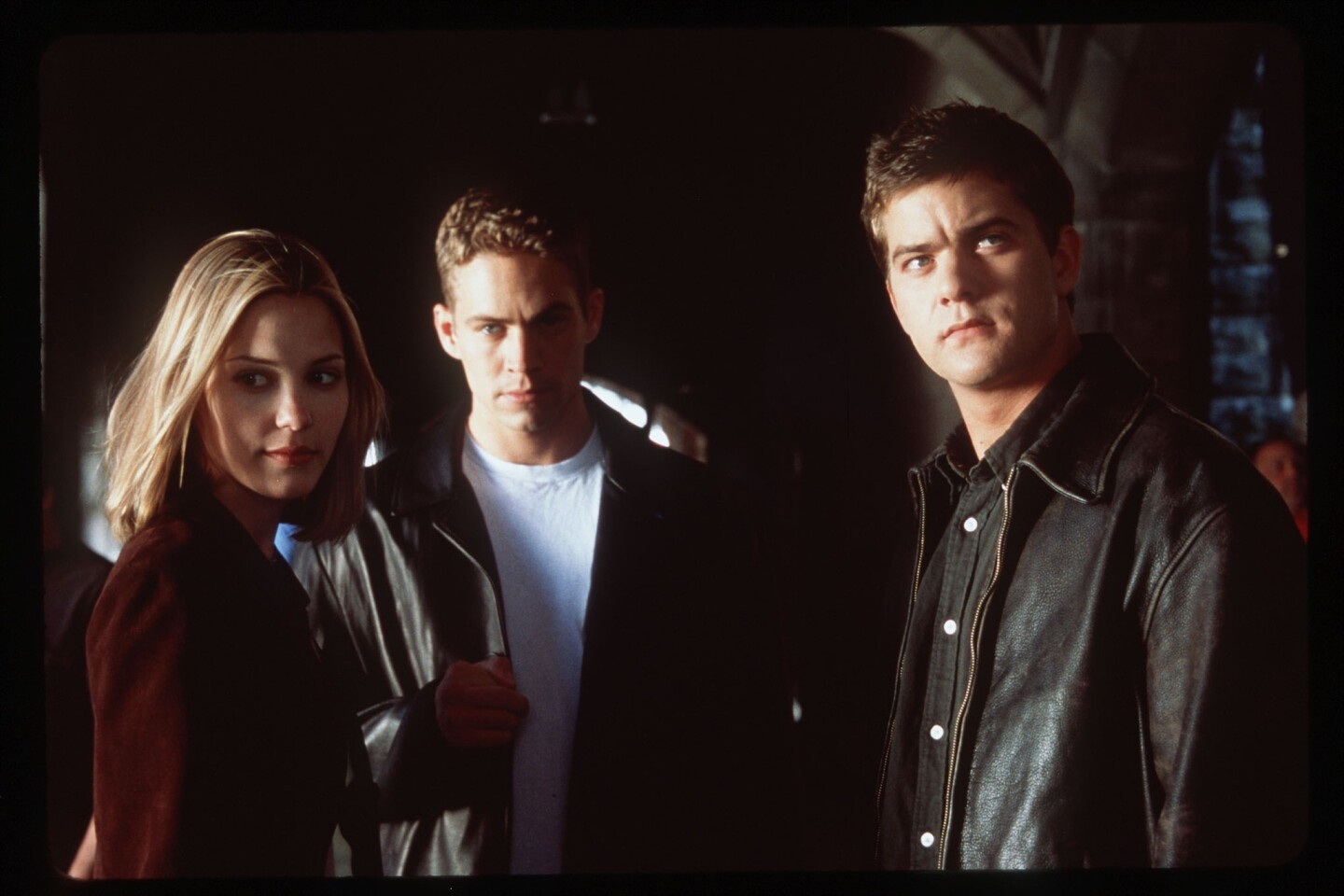 Leslie Bibb, Paul Walker and Joshua Jackson star in "The Skulls," released in 2000.
(George Kraychyk / Universal Pictures)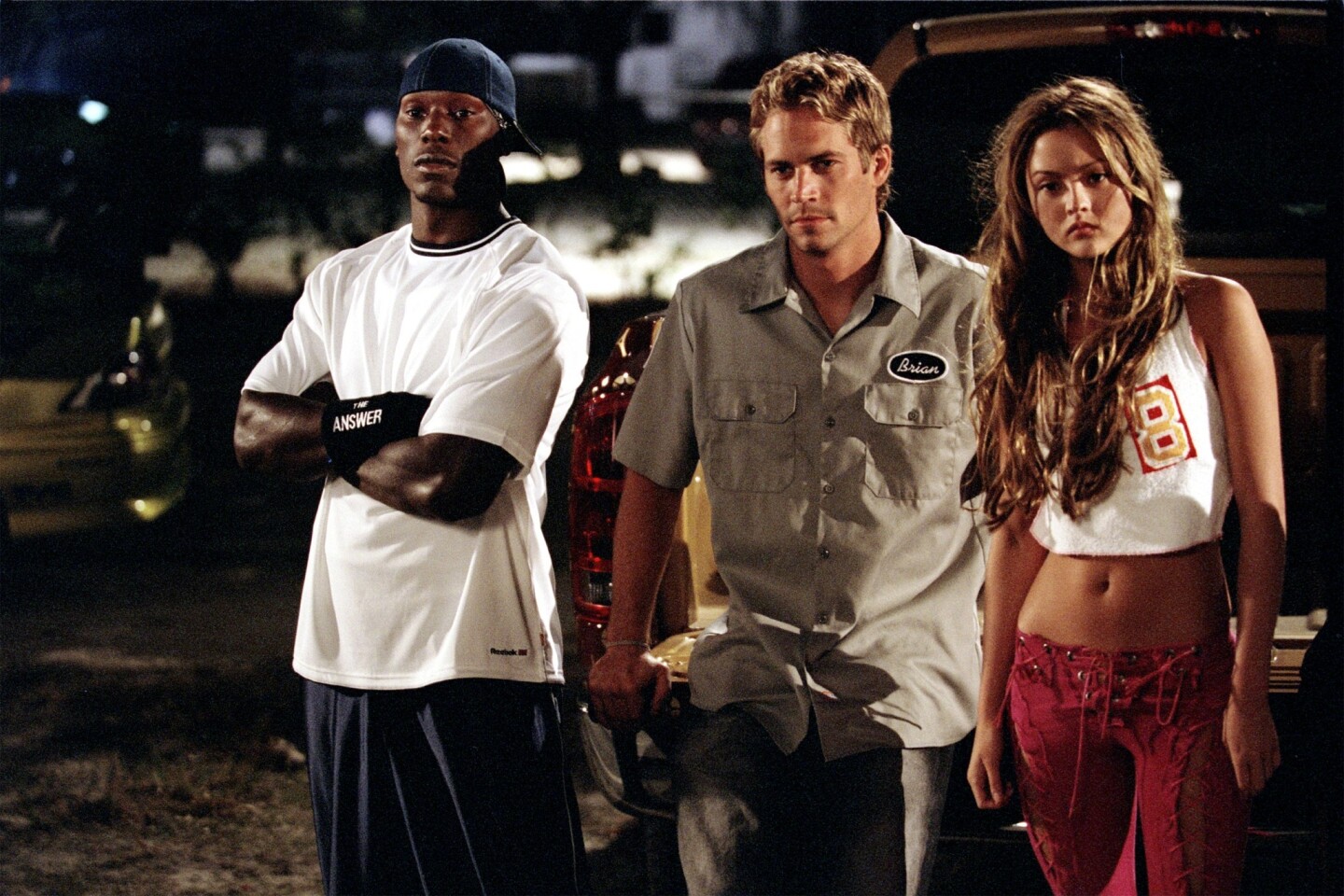 Tyrese, Paul Walker and Devon Aoki of the movie "2 Fast 2 Furious."
(Eli Reed / Universal Studios)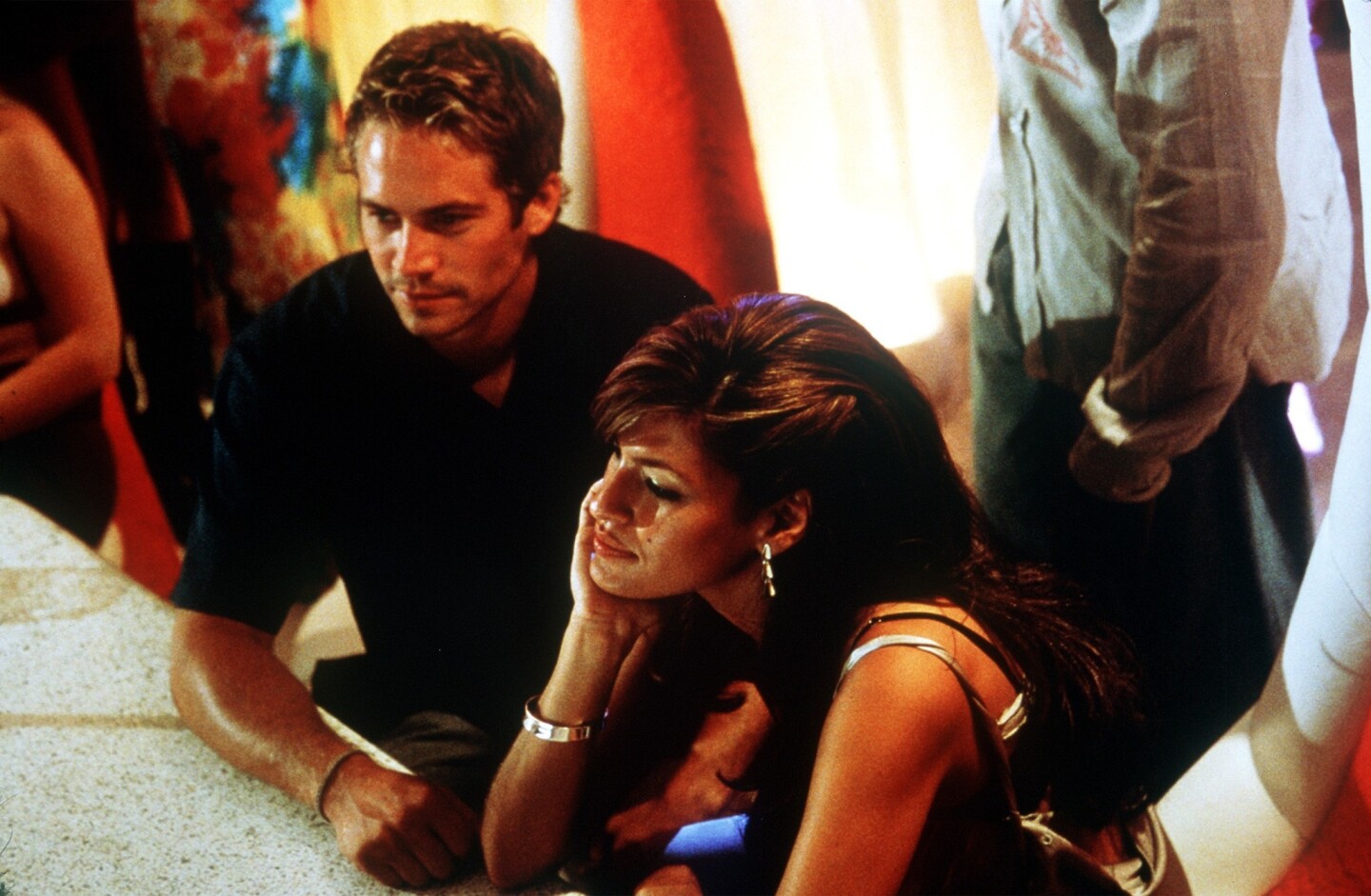 Paul Walker as Brian O'Conner and Eva Mendes as Monica Puentes on the set of the movie "2 Fast 2 Furious."
(Eli Reed / Universal Studios)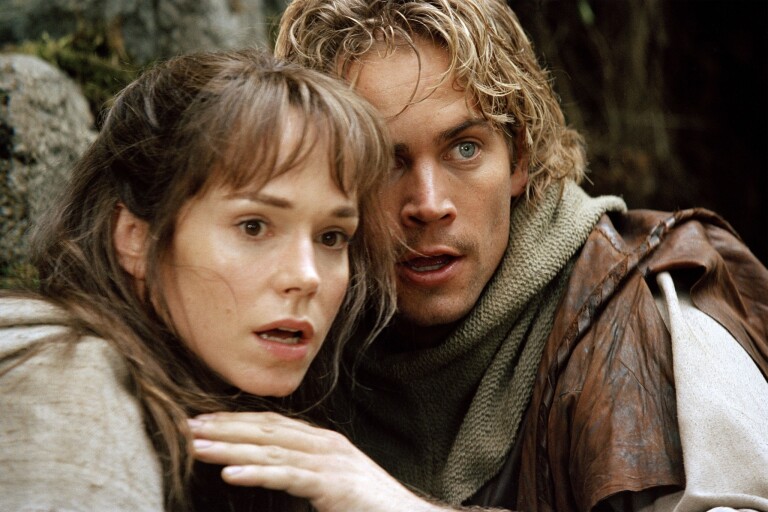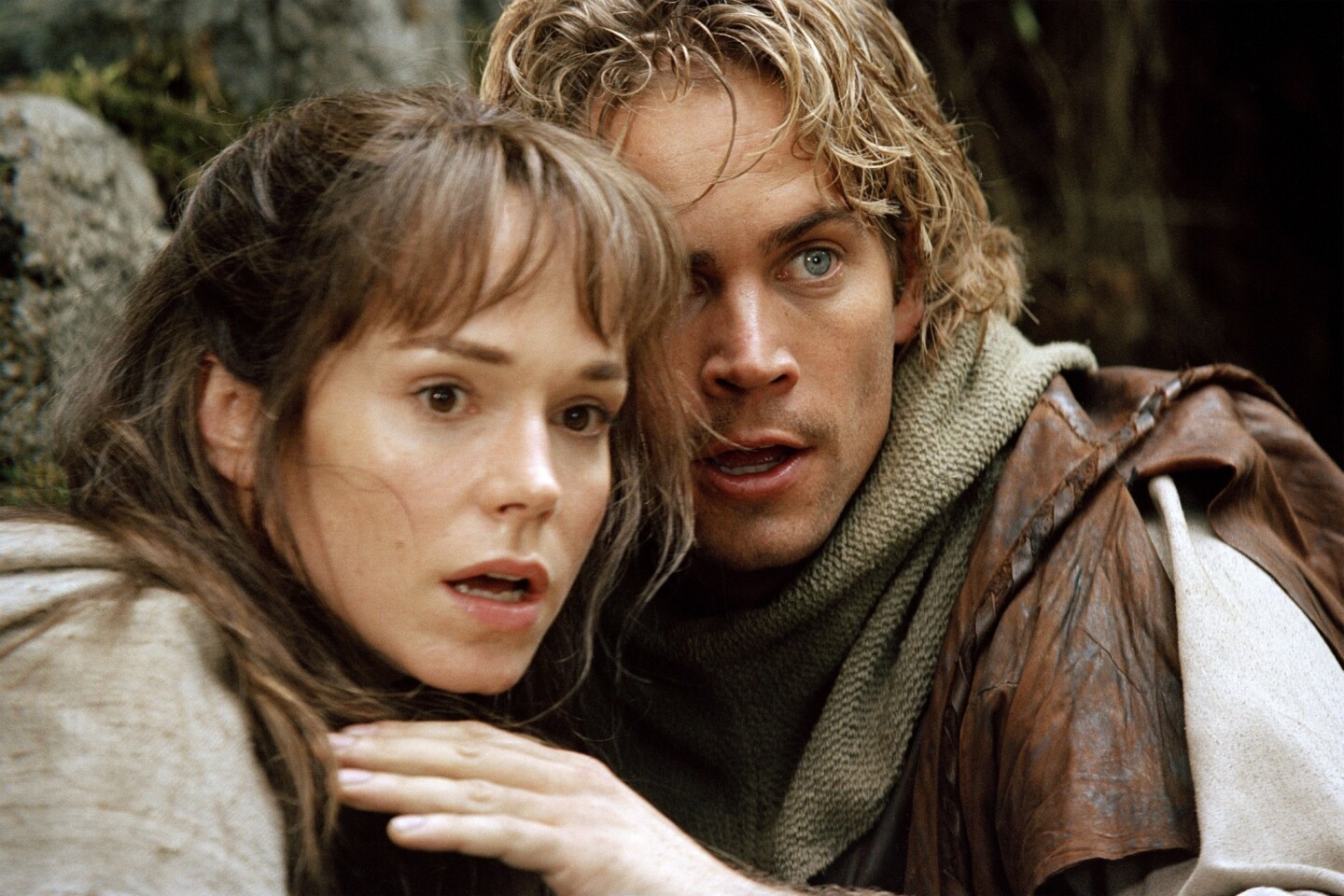 Frances O'Connor as Kate Ericson and Paul Walker as Chris Johnston in the movie "Timeline."
(Philippe Bosse / Paramount Pictures)
Penelope Cruz and Paul Walker in the movie "Noel."
(Takashi Seida / Red Rose Production)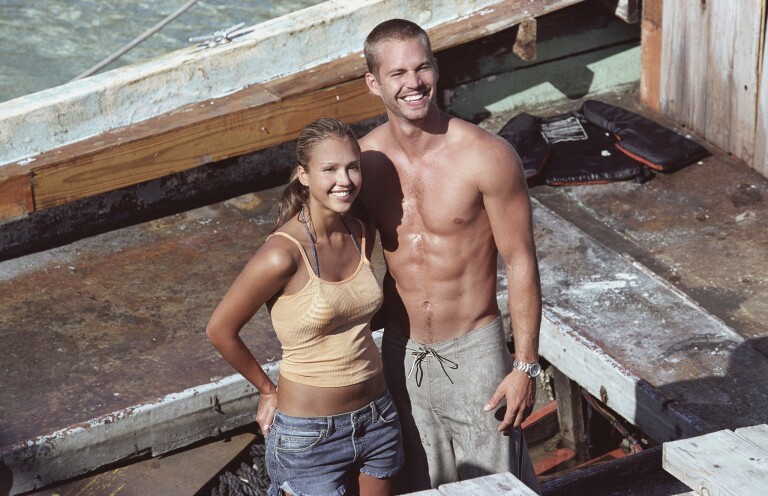 Jessica Alba and Paul Walker star as Sam and Jared in the movie "Into the Blue."
(John P. Johnson / MGM Pictures)
Paul Walker as mob member Joey Gazelle in the 2006 crime drama "Running Scared."
(Larry D. Horricks / New Line Productions)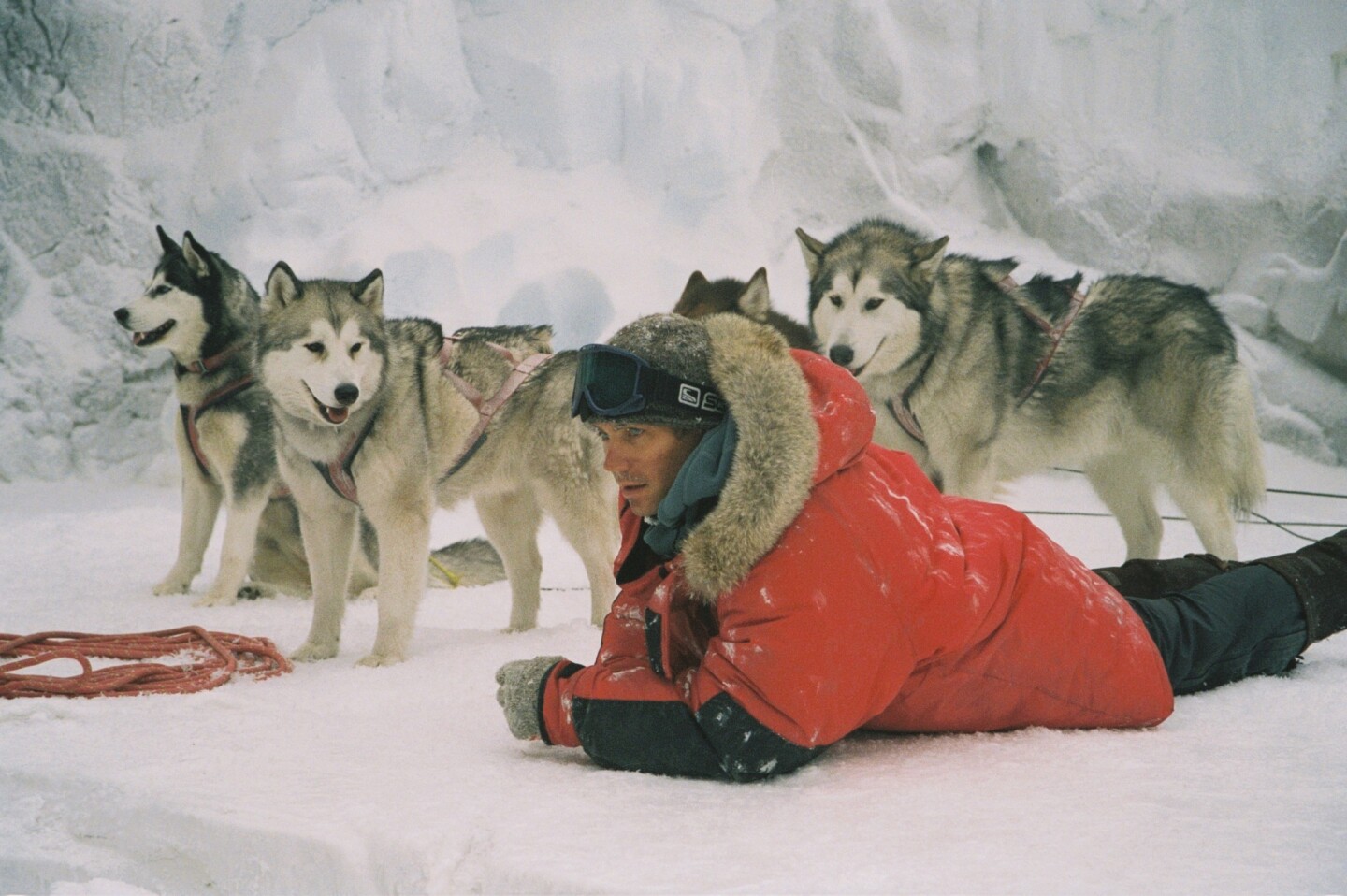 Paul Walker, (pictured), Jason Biggs and Bruce Greenwood play three members of an Antarctic scientific research team forced to leave behind, then later attempt to rescue, their loyal sled dogs after an accident in the movie "Eight Below."
(Chris Large / Winking Productions GmbH amp Co)
Walter Gust (Stark Sands, left) and Hank Hansen (Paul Walker, right) prepare for the battle of Iwo Jima in DreamWorks Pictures and Warner Bros. Pictures movie "Flags of Our Fathers".
(Merie W. Wallace / Warner Bros.)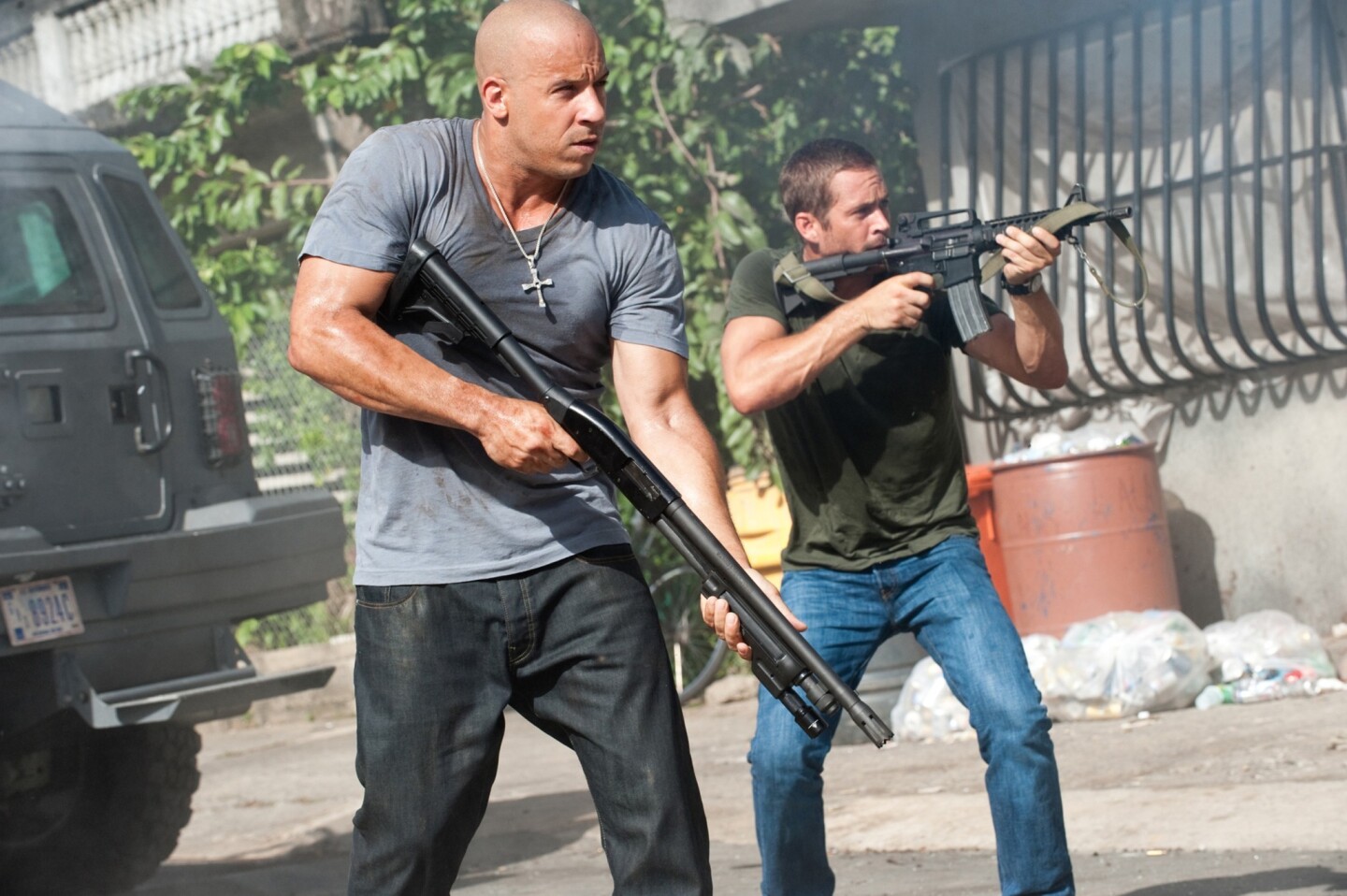 Vin Diesel and Paul Walker in a reunion of returning stars from every chapter of the explosive franchise built on speed in the movie "Fast Five."
(Jaimie Trueblood / Universal Pictures)
Paul Walker in "Fast & Furious 6," which hit theaters in May.
(Giles Keyte / Universal Studios)
Paul Walker, Dwayne Johnson and Vin Diesel reunite for "Fast & Furious 6."
(Giles Keyte / Universal Studios)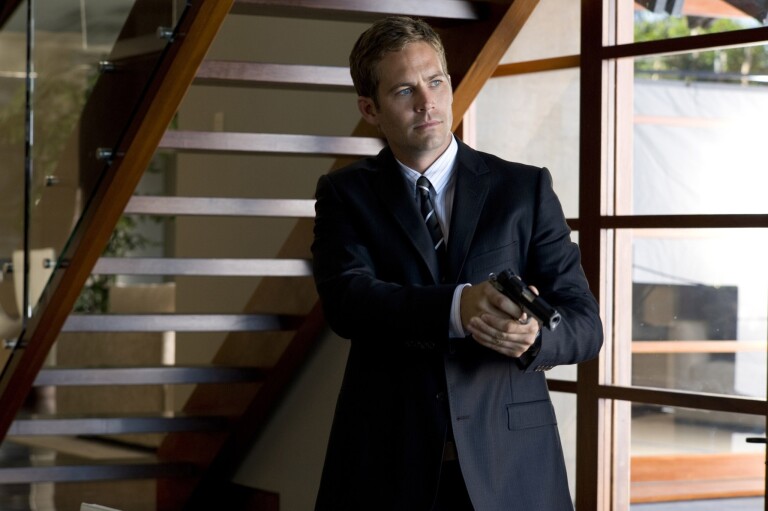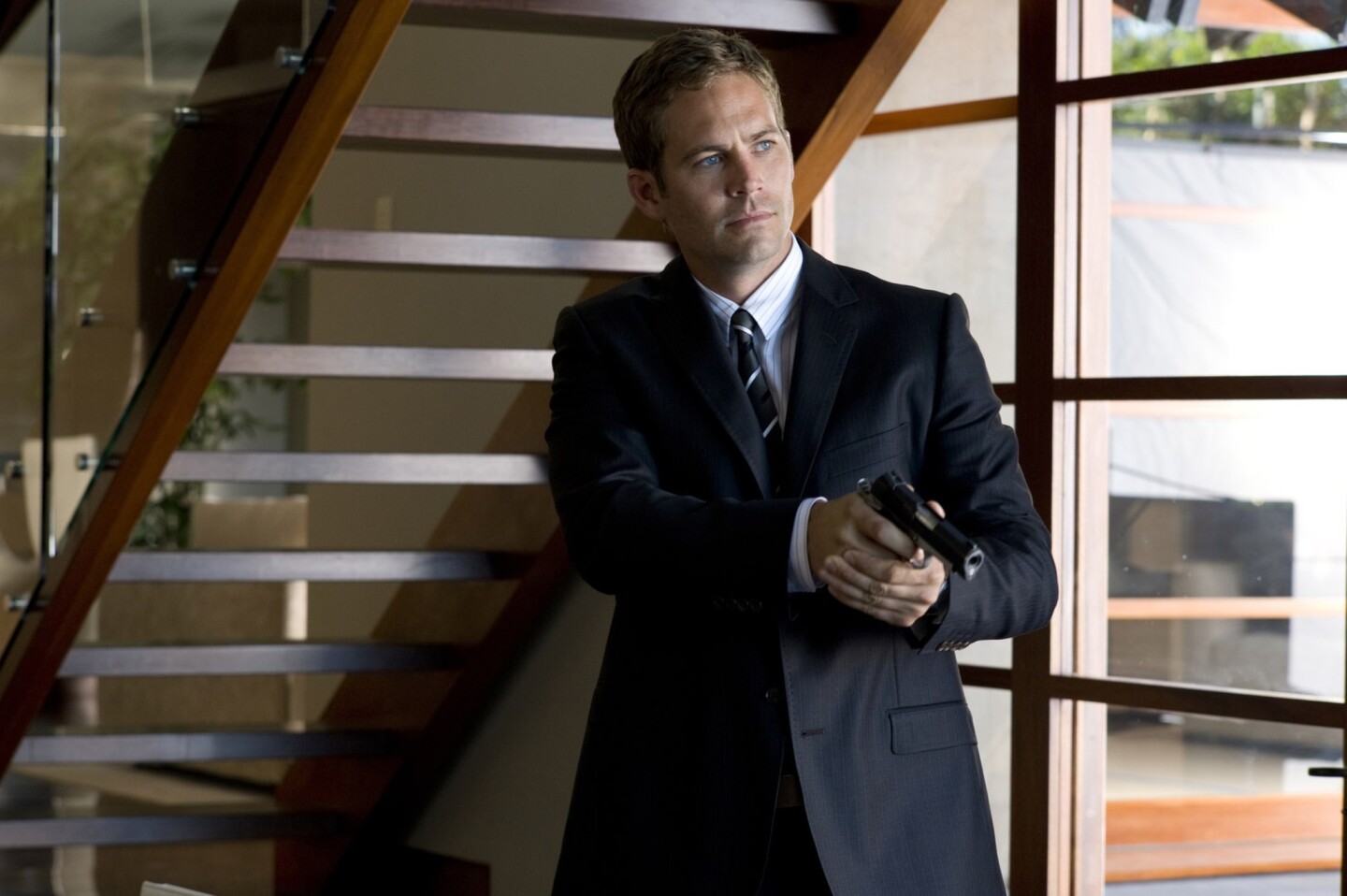 Paul Walker stars in Screen Gems' action thriller "Takers."
(Suzanne Tenner / Screen Gems)
Paul Walker starred in and executive produced the thriller "Vehicle 19."
(ILZE KITSHOFF / Ketchup Entertainment)
The limited-production, high-powered 2005 Porsche Carrera GT involved in the fiery weekend crash that killed actor Paul Walker and his friend Roger Rodas has a history of being difficult to control.
The sports car is capable of reaching 100 mph in under seven seconds. It was built without the stability management system that most Porsche models are equipped with.
Tonight Show host Jay Leno, a veteran supercar driver, spun a Porsche Carrera GT at 180 to 190 mph at Talledega. "It was kind of like driving on ice," Leno said on his Jay's Garage website. Leno, however, praised the vehicle for its engine built for Le Mans and incredible gearbox.
The clearance on the $400,000 V-10 Porsche is very low, making it hard to drive on regular streets.
Jeremy Clarkson, co-host of BBC's Top Gear television show, said during his review of the car: "You need to be awake to drive this fast. It really isn't an easy car to control. The clutch is brutal, the power is savage and the handling ... you really are on a knife edge. But if you put in the effort boy, oh boy do you get the rewards.
"It is a phenomena -- mind-blowingly good. Make a mistake, it bites your head off."
The car was the subject of a lawsuit after a 2005 crash that claimed the lives of two men at the California Speedway after they swerved into a concrete wall.
In 2006, Porsche contributed 8% of a $4.5-million settlement after owner Ben Keaton and his passenger, Corey Rudl, died. They swerved to avoid a collision with a slower-moving Ferrari that had entered the track, according to records and attorneys.
Rudl's widow sued the track, Keaton's estate and the car manufacturer in San Diego Superior Court. They settled without acknowledging any wrongdoing. Craig McClellan, the San Diego-based personal injury attorney representing Rudl's widow, argued that Porsche was partly to blame for the crash because it knew the car had a history of oversteering problems during development and the company designed it without an electronic stability control system.
"It is a fairly stripped-down car designed for the race track," McClellan said. The lawyer said the vehicle was among the supercars considered most difficult to drive. "This is race car without one of best modern electronic safety devices," he said.
Unlike most Porsche models, McClellan alleged that the 2005 Carrera GT is not equipped with the Porsche Stability Management system. That system operates on constant inputs from the wheels, brakes and steering to a computer system.
"In the event of a sudden deviation, the computer reacts in milliseconds and adjusts the braking on individual wheels and allows the car to continue the course and not go off road," McClellan said. "Speed doesn't matter. It will correct you and it does corrective action in milliseconds."
McClellan said he took the depositions of German engineers and one told him the system wouldn't work because of the vibration of the car. He said eventually Porsche issued a statement saying the system was not needed because the car's handling was so good.
A spokesman for Porsche, Calvin Kim, said the company is willing to cooperate in the Walker-Rodas death investigation. The company didn't immediately respond to questions about McClellan's claims.
Detectives have not determined what caused the crash, which occurred about 3:30 p.m. Saturday on Hercules Street in Santa Clarita, but a preliminary investigation indicates speed was a factor, sheriff's officials said.
It has not been determined how fast Rodas was driving.
Friends have told authorities that the high-performance Porsche was not street racing at the time of the crash. And L.A. County sheriff's officials say eyewitnesses did not see a second car.
ALSO:
ACLU sues Catholic bishops over view that abortion is evil
Paul Walker crash: Vin Diesel, 'Fast and Furious' cast speak
Paul Walker charity: 'Fast and Furious' actor 'led by example'
Twitter: @lacrimes| Google+
---
Get breaking news, investigations, analysis and more signature journalism from the Los Angeles Times in your inbox.
You may occasionally receive promotional content from the Los Angeles Times.