Police respond to report of possible gunman at L.A. Times Building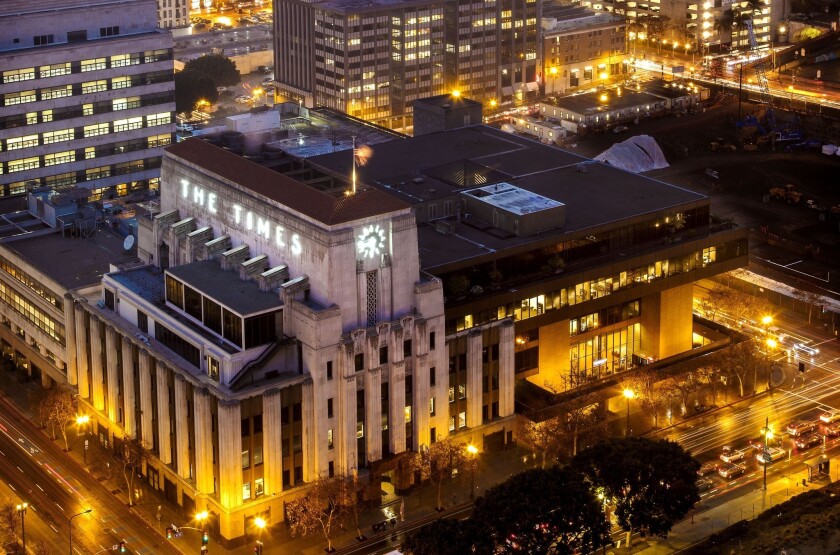 Police were called to Los Angeles Times late Friday evening after someone made the report of a gunman in the building.
UPDATE: Man in custody after shooting threat at L.A. Times building
Multiple officers responded, and areas of the building were locked down. One woman reported that a co-worker had shown her a bag of bullets and said he was depressed.
There were no confirmed reports of shots fired.
No other details were immediately available.
metrodesk@latimes.com
---