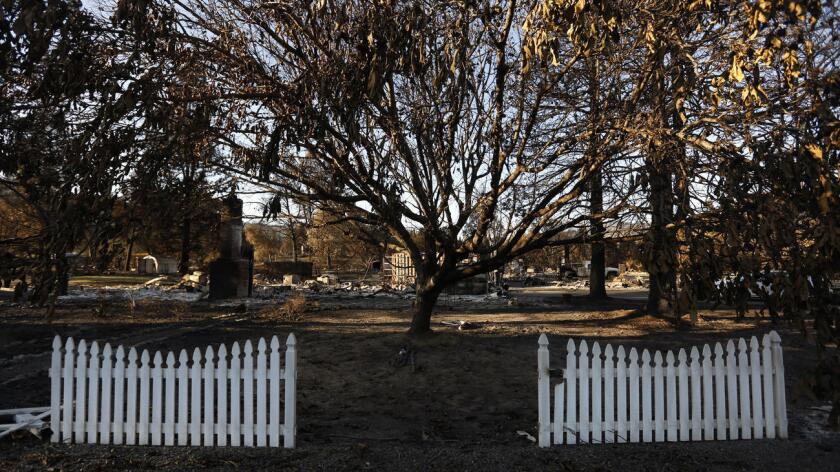 Authorities have arrested a 73-year-old man suspected of shooting at firefighters who parked their engine at his Redwood Valley home while battling a deadly blaze in Mendocino County, officials announced this week.
The shooting forced the Cal Fire crew to call off their work battling the blaze in that area, according to the Mendocino County Sheriff's Office.
Shortly after midnight on Oct. 14, fire crews heard a man, later identified as John Maxwell Heron, shouting at them from inside the residence. The gunfire started soon after.
Firefighters quickly left the home and called sheriff's deputies. As deputies were investigating the shooting, Heron called 911 to report intruders on his property and say that he had discharged his firearm, authorities said.
Heron attempted to resist authorities when they arrested him outside his home. He was booked on suspicion of negligent discharge of a firearm and resisting a peace officer.
The Redwood Valley fire, one of several that ignited on Oct. 8, charred 36,523 acres and took eight lives. More than 40 people died in the Northern California fires, making the series of blazes the deadliest in state history.
alene.tchekmedyian@latimes.com
Twitter: @AleneTchek
---