Revenge porn? Rob Kardashian posts sexually explicit images supposedly of Blac Chyna on social media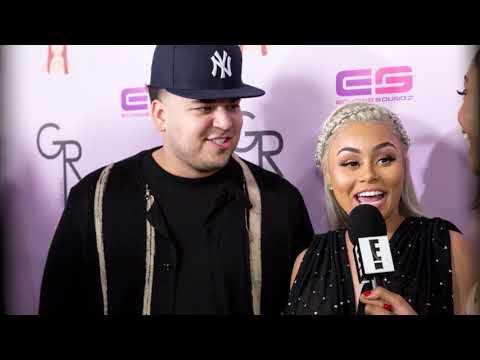 Rob Kardashian saved the fireworks for July 5, lighting up Blac Chyna on Instagram. (July 5, 2017) (Sign up for our free video newsletter here http://bit.ly/2n6VKPR)
Reality star Rob Kardashian may have run afoul of California's revenge porn law Wednesday after he posted sexually explicit images he said were of Blac Chyna, the mother of his child, on Instagram and Twitter.
Kardashian, 30, posted the images as he accused her of cheating on him.
The posts could be legally problematic because in 2013 California lawmakers passed a law penalizing what is known as "non-consensual pornography."
A violation of the law is a misdemeanor resulting in up to six months in jail.
"This is, in many ways, exactly what the revenge porn law talks about," said Louis Shapiro, a criminal defense attorney. "A prosecutor here could choose to make an example of him even if she doesn't want to cooperate."
Anyone pursuing the case would have to show that Blac Chyna did not consent to distribution of the images and that they were intended for private use, he said.
Rob Kardashian and Blac Chyna throw down (and dirty) on social media »
In a series of Instagram posts, Kardashian claimed Chyna had sent him the images. Kardashian later deleted the explicit images from his account, where he had repeatedly accused her of infidelity.
Kardashian took to Twitter about 12:35 p.m. to state that his Instagram account had been shut down, and he resumed posting other images, including a very explicit one, he claimed were of Chyna. The most explicit image eventually disappeared from his Twitter account.
Shapiro said Kardashian could get in trouble whether Chyna wants to pursue a case or not, though he said proving a criminal misdemeanor case without the victim's cooperation would be difficult.
"As his attorney, I would tell him to immediately delete all the messages because it could be perceived as a motive for the explicit images," Shapiro said.
Los Angeles County sheriff's officials, whose jurisdiction includes Kardashian's residence, said they have not received any complaints about his postings. Attorneys for Kardashian did not return messages Wednesday.
The state created a website in 2015 to help victims of revenge porn have unauthorized intimate images and other personal information removed from websites.
California has an eCrime Unit dedicated to tackling technology crime, which includes revenge porn. For it to be considered a crime requires a person to intentionally and publicly distribute unauthorized nude photos knowing that they will cause emotional distress.
Instagram said in a statement Wednesday: ""At Instagram we value maintaining a safe and supportive space for our community and we work to remove reported content that violates our guidelines."
Twitter: @lacrimes
---
UPDATES:
8:20 a..m. Thursday: Updated with Instagram statement.
5:10 p.m.: This article was updated with background on California's efforts to fight revenge porn.
This article was originally published at 2:10 p.m.
Sign up for Essential California for news, features and recommendations from the L.A. Times and beyond in your inbox six days a week.
You may occasionally receive promotional content from the Los Angeles Times.