Santa Ana struggles with increasing homeless population around Civic Center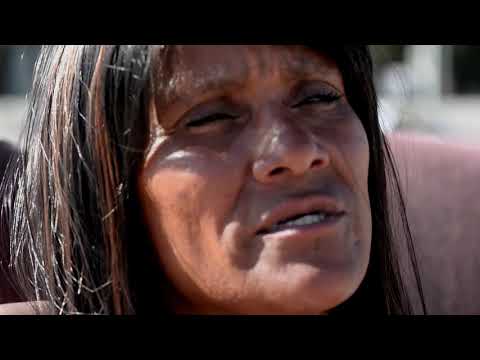 Stephanie Wilds has been living at the Santa Ana Civic Center complex for three years. (Callaghan O'Hare / Los Angeles Times)
Bonnie and Dennis Smith used to camp out near the Santa Ana Treasury building, only to be told by police to move to the area around the Civic Center.
So they settled on a corner at the center's Plaza of the Flags, spending part of each day protecting their space. About 70 other homeless people spread their belongings nearby.
"There's always talk that they could move us," Dennis said.
That could happen soon if the Santa Ana City Council this week declares the area's homeless encampment a "public health crisis."
Officials said that the homeless population in the area swelled beyond 400 earlier this year.
They are worried that the Civic Center complex is unsafe for the area's more than 15,000 government workers, many whom have complained of feces, urine and trash on the sidewalks, including syringes. Ramie Vera, a legal assistant who works for the state's workers' compensation department at the Civic Center, said he is still shaken from one confrontation.
"Some guy approached me and asked if I was looking at his girlfriend," he said. "I was dumbfounded. I was like, no. And he warned me off. 'You better not,' he told me. It's very scary."
So far this year, police have made 54 felony arrests and 281 arrests for misdemeanors and code violations in the area, according to Councilwoman Michele Martinez. Many of the homeless gather in an area between Broadway and Flower Street, bordered by Civic Center Drive and Santa Ana Boulevard.
In a draft resolution, Martinez is asking the city to boost policing and code enforcement at the Civic Center, while pressuring the county to step up and offer a health and safety plan in the next 30 days. Council members Roman Reyna and Vincent Sarmiento support the proposal.
"Instead of a Santa Ana-only problem, it is important to understand that homelessness is a regional problem," Martinez said in an email. "The Civic Center in Santa Ana is the county's regional home, so it is a countywide issue and problem. Santa Ana cannot solve the problem in isolation, nor is the solution any one city's responsibility."
Orange County's homeless population was estimated at nearly 15,300 people, compared with 12,700 two years earlier, according to a tally from 2-1-1 Orange County, a nonprofit helping to link residents to health and human services.
Santa Ana officials said county officials do not understand the urgency of the problem. The city's resolution asks the county to host a summit on homelessness, with participation from all 34 cities.
In May, the Board of Supervisors hired a manager to review and organize county services for the homeless and last month set up portable toilets on Ross Street, near the encampment, Supervisor Andrew Do, who represents the first district that includes Santa Ana, said in a statement.
Last fall, Do and fellow supervisors gave the go-ahead to convert a warehouse near the 91 Freeway in Anaheim into a 200-bed home, making it the first countywide shelter and one that will include a service center to help citizens find jobs and permanent housing.
And last week, Do said the county should transform an old bus terminal in downtown Santa Ana into a permanent shelter. Bonnie Smith, who like her husband is a Santa Ana native, said she was recently ticketed by police for camping out.
"They're telling me to move again," she said. "We're trapped. Where else can we go?"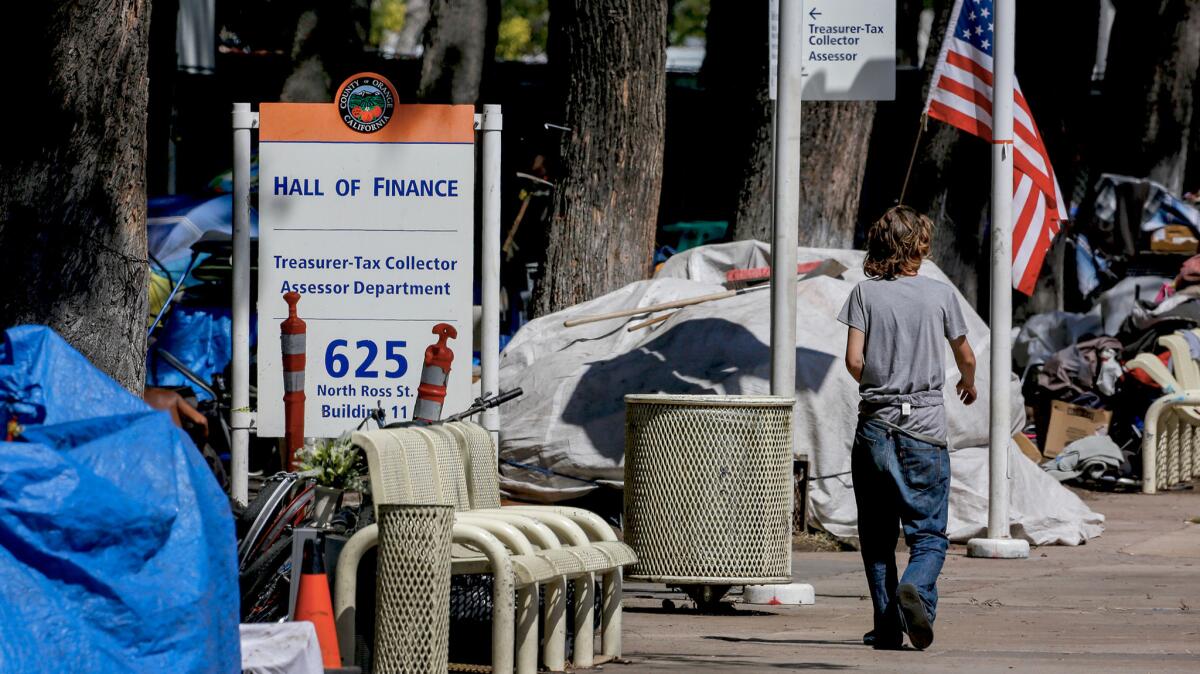 Nearby, a woman who identifies herself only as Carmen G. says she has lived in the encampment for a couple of years.
"The people here have their own community," she said. "We look out for each other and this is how it should be as a big family."
But Vera, the Civic Center employee, said the number of homeless on the street is growing and that the problem cannot be resolved soon enough.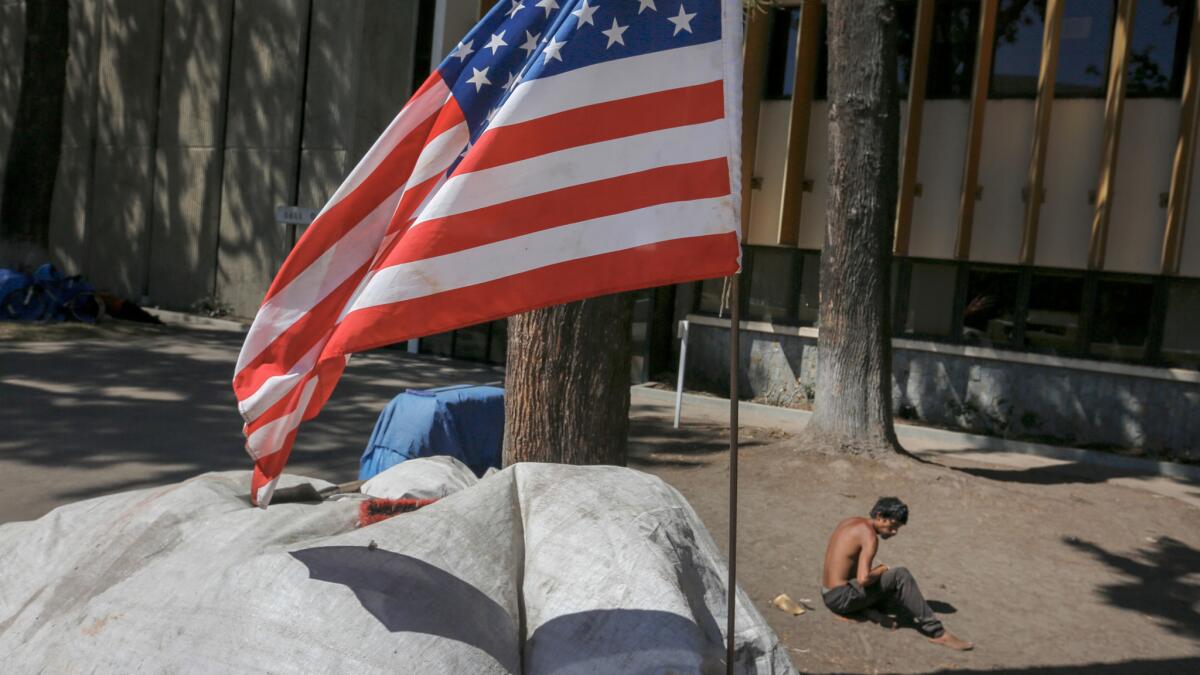 Other workers said they are concerned about drugs, disease, lack of sanitation and violence.
"I used to see the same old faces," Vera said of those congregating in the area. "But now there are new faces — plenty of new faces — the population has blown up."
Twitter: @newsterrier
ALSO
Police officers threaten boycott over Colin Kaepernick national anthem flap
L.A. archdiocese Mass will celebrate Mother Teresa's canonization
Sign up for Essential California for news, features and recommendations from the L.A. Times and beyond in your inbox six days a week.
You may occasionally receive promotional content from the Los Angeles Times.